►
◄
latest
habitat tv
blog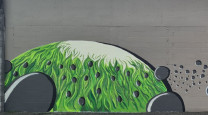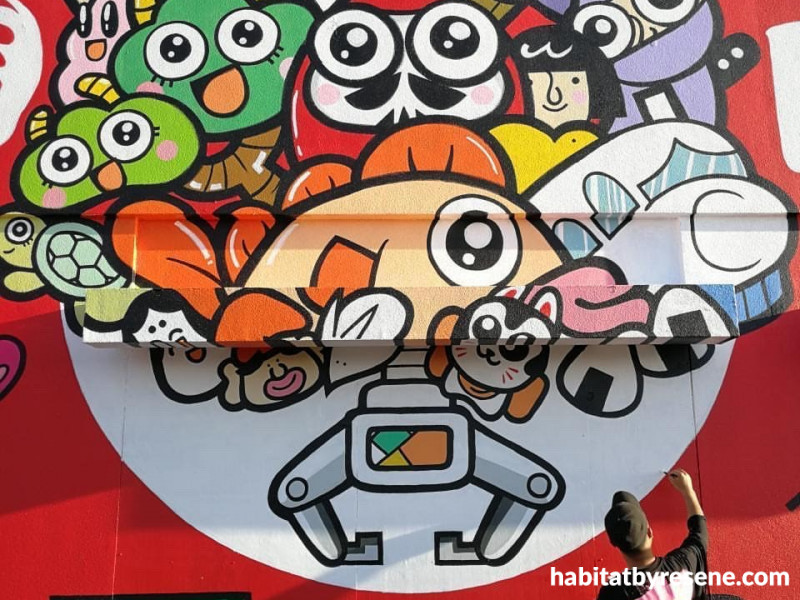 Jun Arita's artworks are pure joy
28 Oct 2020
Jun Arita is a master of characters. His artworks, at their simplest, include one – a person, an animal, an object; at their most complex, there are countless. Often exuberant, filled with smiles and playful comradery, these figures cast the Osaka-born artist's work aglow with happiness.
It's a refreshing sight, and one no doubt influenced by his key inspiration: his own happiness. "I say [my own happiness is my inspiration] because when I'm happy I can get inspired and influenced, and can imagine things easily," Jun explains.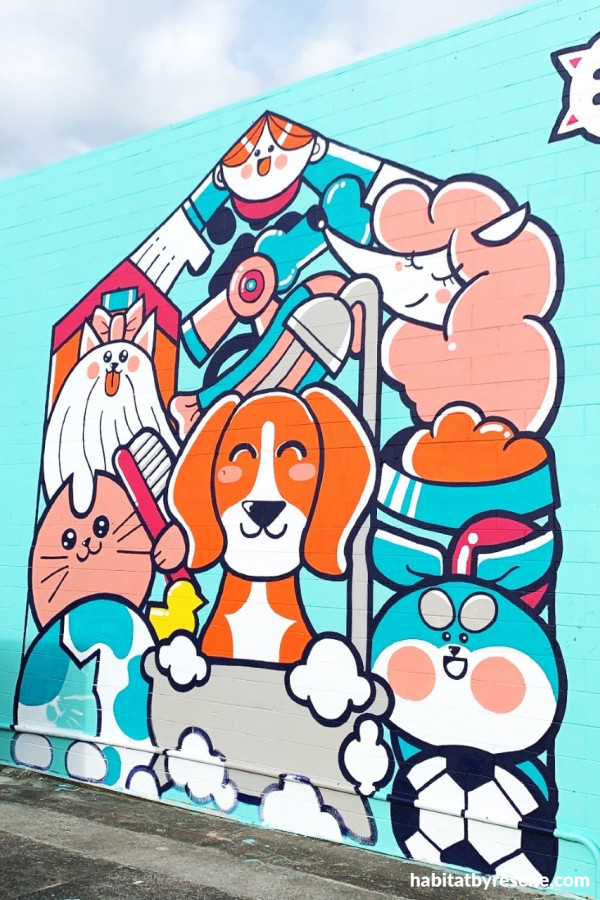 For this mural work in Mission Bay, Jun used Resene Java, Resene Glorious, Resene Trinidad, Resene Bullitt, Resene White, Resene Cloudy, Resene Moon Yellow and Resene Irresistible. "I asked the client what kind of customers visit, and they said families and kids with their lovely pets, so I wanted to use colours that kids love," says Jun.
After winning the GLASSONS T-shirt Design Competition for Breast Cancer Research Trust in 2008, Jun has been showcasing his talents painting murals, working on commissions and custom-making digital portraits of friends, family and pets. From early on, Jun has revelled in the variety, seeing each as a valuable opportunity to hone his skills.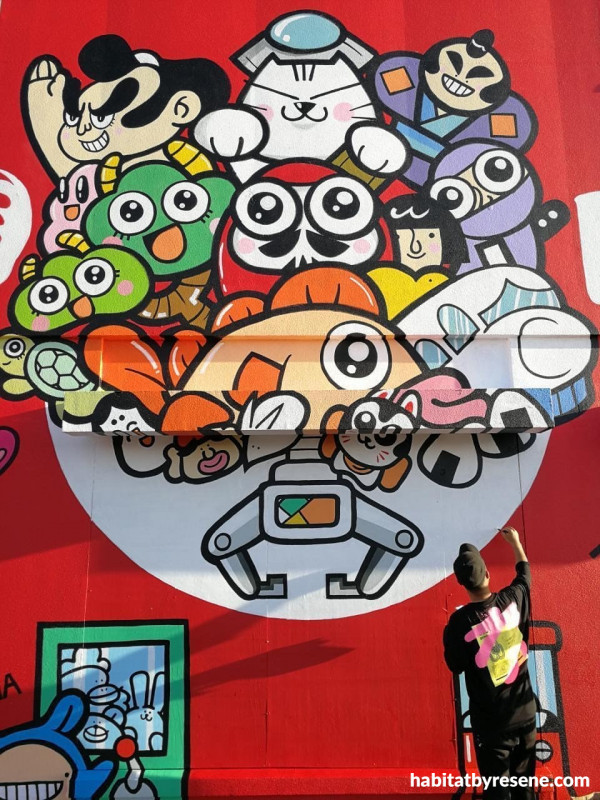 Jun's biggest mural to date stands at an impressive seven metres high and 15 metres wide, and boasts a variety of Resene paints.
Describing his work as a mixture of Japanese pop art, anime and graffiti, Jun frequently uses darker colours for emphasis and "to bring the art life". And it's a winning formula. Each artwork seems as if its teeming with both personality and a whole new world just waiting to be discovered.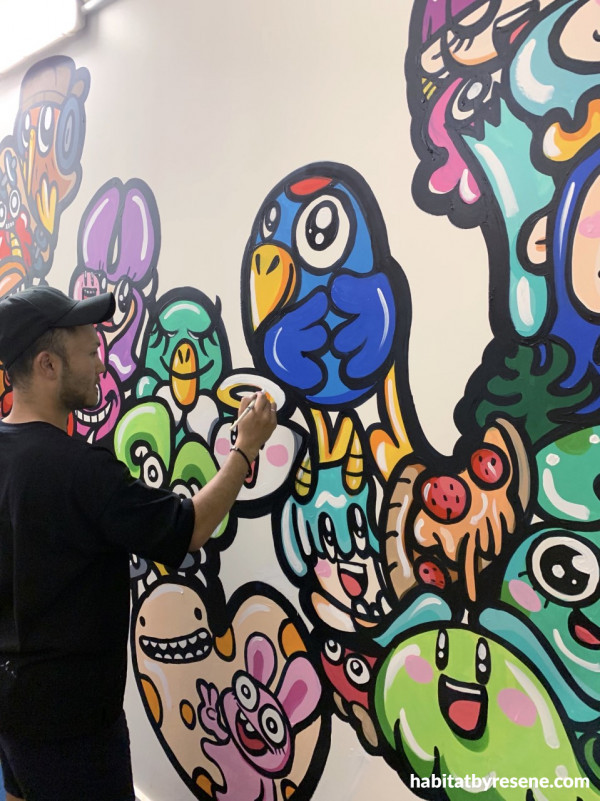 Jun filled this mural in a kid's room with a cast of fun characters, all painted in Resene paints.
When it comes to his creative process, Jun loves working with his clients on concepts and themes, and is adamant on keeping paint close at hand. "I always use Resene testpots because I love the size and design of products, which is black in colour – my favourite colour – and great to carry and take anywhere."
What he creates, in the end, is an experience: "I like projects which connect to people," says Jun.
See more of Jun's work on his Instagram, @junaritaart, or on his website, www.junarita.com
images supplied by Jun Arita
Published: 28 Oct 2020