►
◄
latest
habitat tv
blog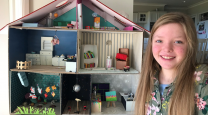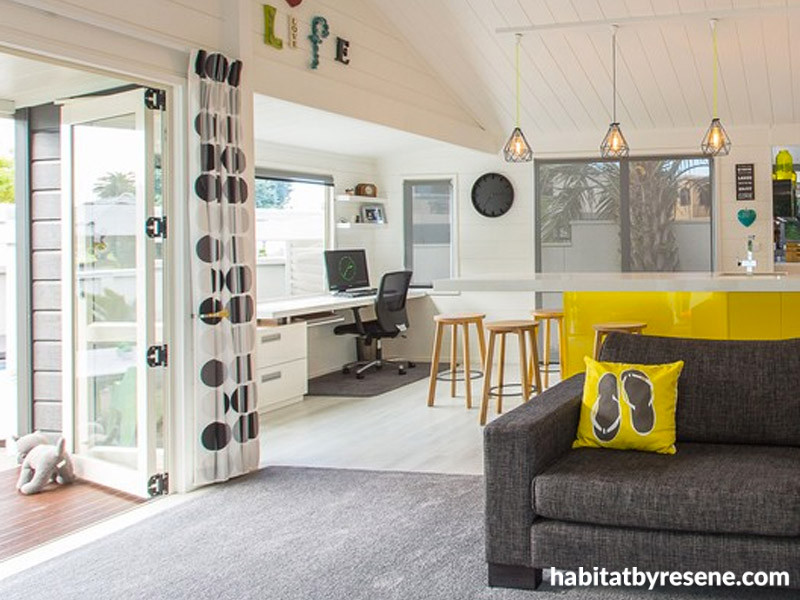 Painting a Lockwood
15 Oct 2015
After last week's feature on Tracy Murphy's renovated Lockwood, we received a few queries on how to prep and paint the original vanished walls and ceiling of a Lockwood. The technical experts at Resene give this advice:
Clean down the surfaces to be painted with Resene Interior Paint Cleaner. For best results, sand with 220 grit sandpaper and then apply a coat of Resene Waterborne Smooth Surface Sealer – this helps adhesion of subsequent coats of paint; it's not designed to give a thick paint film. Its job is just to help make sure the topcoats have something to grip onto. Allow the sealer to cure for at least 48 hours – make sure the space is well ventilated – then apply an optional coat of Resene Quick Dry waterborne primer undercoat, to help the paint system stick well. Then apply two coats of Resene SpaceCote Low Sheen in your chosen colour. The surfaces will take at least 5 days to gain full adhesion and 30 days to fully cure. Good ventilation and warmth will help it cure properly. Note that any board movement may expose the original varnish line.
When Tracy did her Lockwood she also filled every join in the timber with a flexible sealant and also sealed the knots in the timber to stop them bleeding through. Resene suggests you use Resene Aluminium Wood Primer to seal the knots, or two coats of Resene Wood Primer.
See the feature on Tracy's painted Lockwood – Tracy revives an icon
Published: 15 Oct 2015