►
◄
latest
habitat tv
blog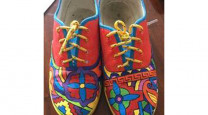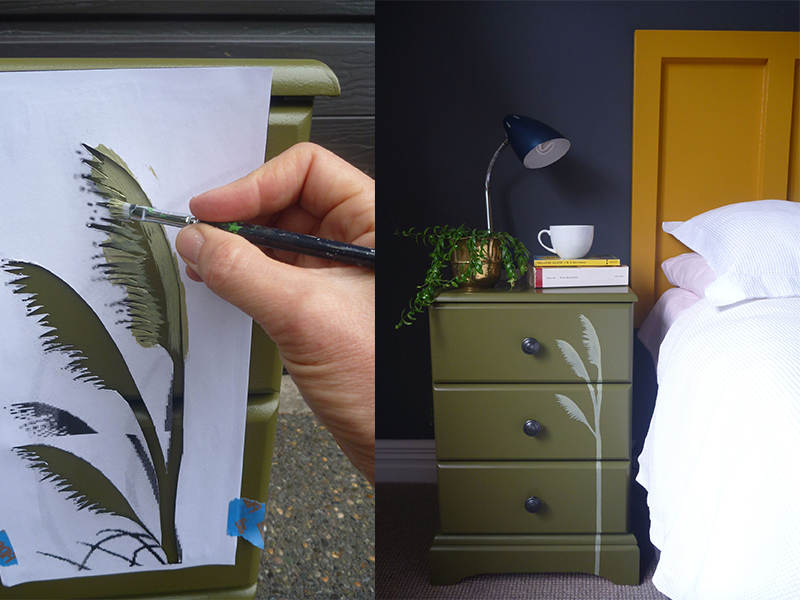 Easy DIY: stencilled toi toi drawers
27 Apr 2017
Inspired by the elegant shape of toi toi and the colours of nature, Fleur Thorpe has transformed these basic wooden drawers into a gorgeous feature.
You will need
Resene Waterborne Smooth Surface Sealer
Resene Lustacryl in Resene Waiouru
Testpot in Resene Flax
Sandpaper, grit 120 and 400
Bedside drawers
Paintbrush
Small foam roller and roller paint tray
Painters tape
Small craft paint brush
Toi toi stencil or create your own stencil (stencils are available from selected craft shops or you can search online)
Step 1: Remove the handles and lightly sand the drawers with 120 sandpaper.
Step 2: Because these were made from faux Rimu laminate, they were primed with Resene Waterborne Smooth Surface Sealer.
Step 3: Once the sealer is dry, lightly sand the primed drawers with 400 grit sandpaper.
Step 4: Using a paint brush, paint the edges of the drawers and anywhere the roller won't reach.
Step 5: Using a small foam roller, roll paint on the rest of the drawers. Once this layer has dried, repeat with a second layer of paint.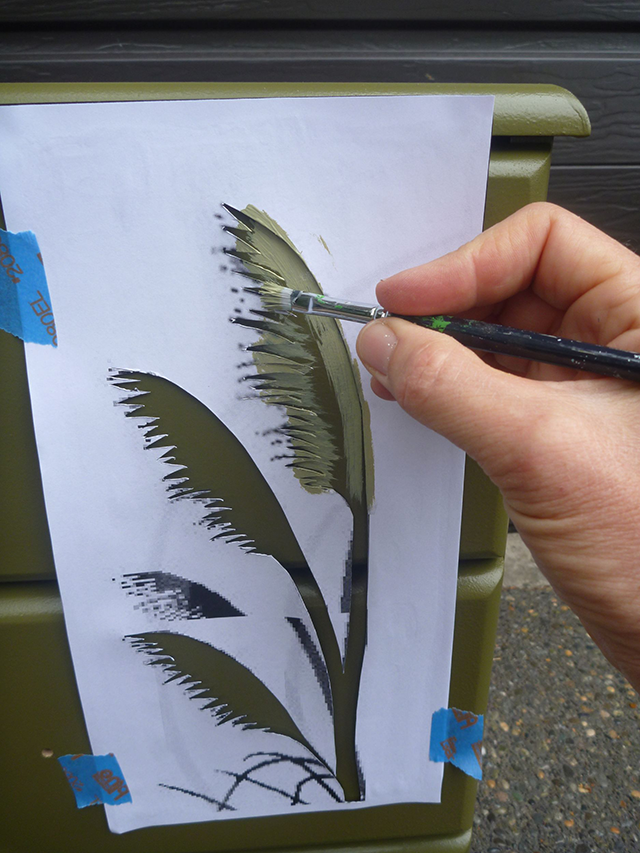 Step 6: Once the paint has dried, position the stencil in the desired location using loops of painter's tape on the back and sides of the stencil.
Step 7: Using a small craft paint brush, fill in the stencil.
Step 8: Once dry, attach new handles and you're all finished!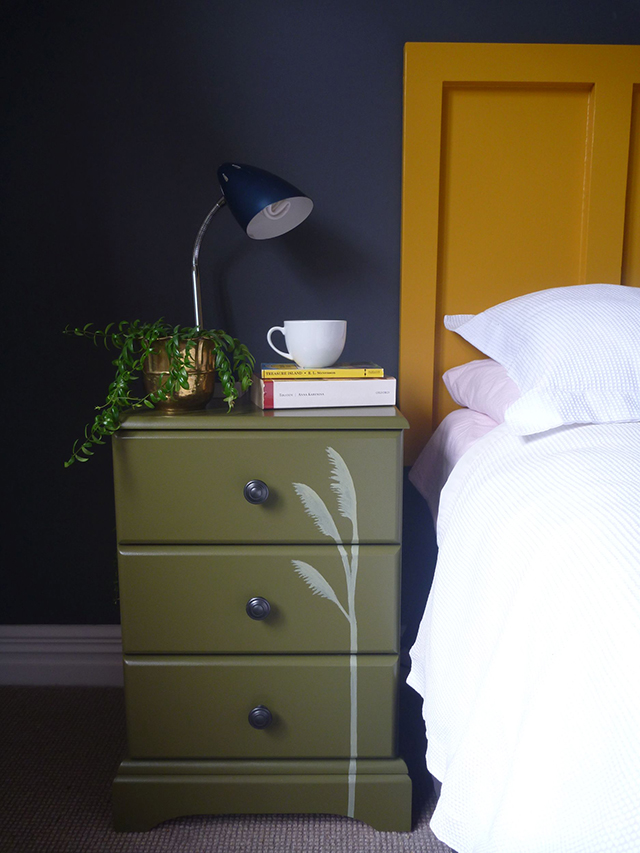 Drawers painted in Resene Waiouru. Toi toi motif painted in Resene Flax. Walls painted in Resene Tuna.