►
◄
latest
habitat tv
blog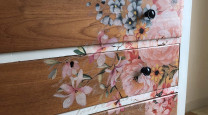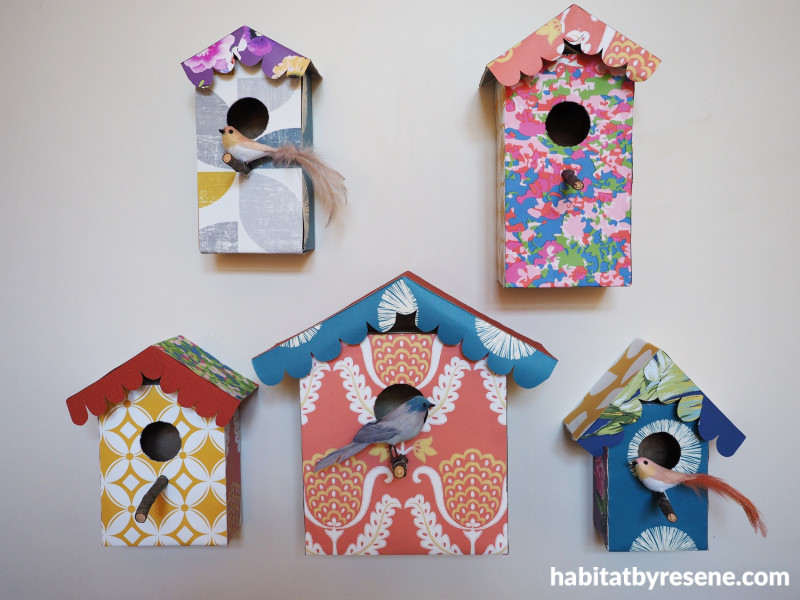 A box of birds: Make your own colourful decorative indoor birdhouses
09 Sep 2021
Let your wallpaper take flight and decorate your nest with this cute DIY wallpapered birdhouse décor. Using a range of wallpapers from the Resene Wallpaper Collection, you can create a colourful centrepiece for your wall that's sure to set your guests all aflutter.
You will need:
Small cardboard boxes
Leftover wallpaper or your choice of wallpaper samples from the Resene Wallpaper Collection, or you could paint designs using Resene testpots
Scissors
PVA glue
Cardboard
Milk bottle lid
Pen
Craft knife
Sticks
Hot glue gun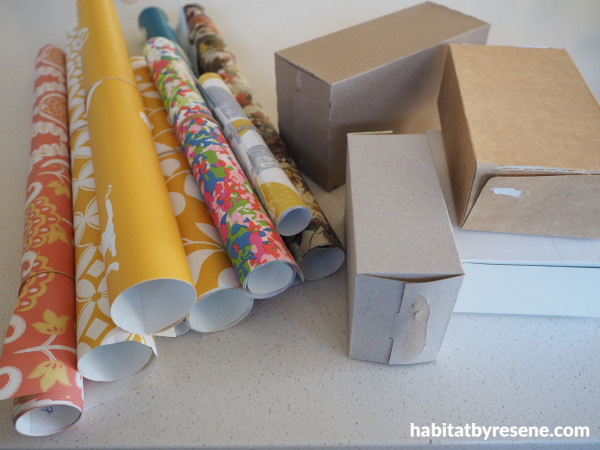 Step 1: Collect your leftover wallpaper and wallpaper samples and find some small boxes – these could be tissue, popcorn or laundry powder boxes. If you don't have any wallpaper, you could paint your designs using Resene testpots.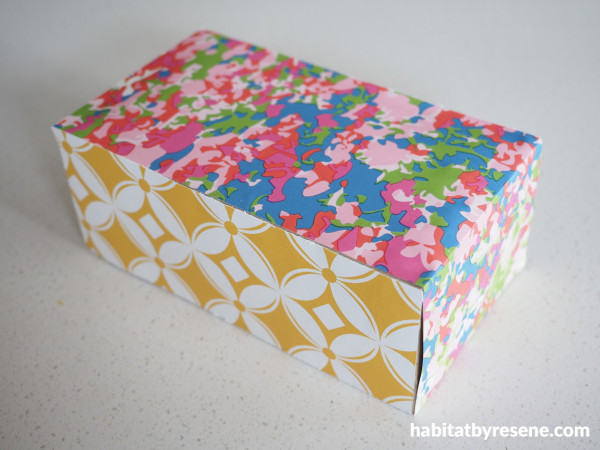 Step 2: Cover the front, bottom and two sides of the box with wallpaper. Fleur used PVA glue to stick her wallpaper to the box.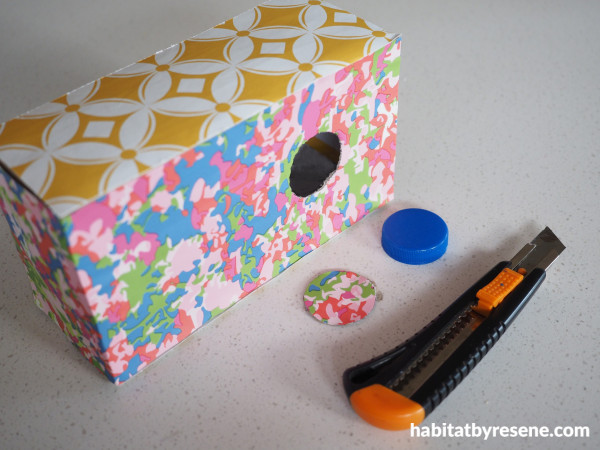 Step 3: Next, use a pen to trace around a milk bottle lid to make a hole in the front of the box. Carefully cut this out with a craft knife.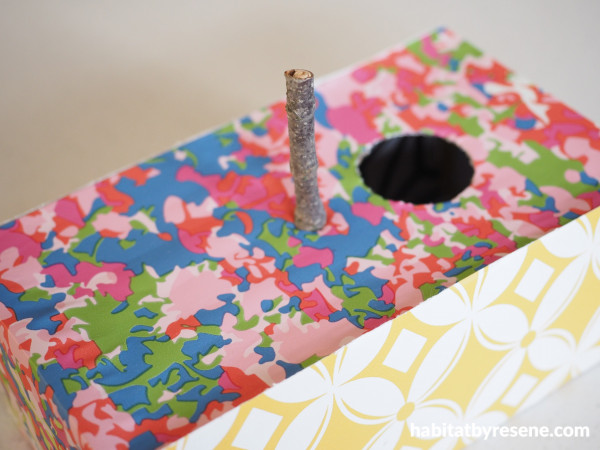 Step 4: Under the hole, use the craft knife to make a cut shaped like an X. Push a stick into this. If the stick is wobbly, you can use a bit of hot glue to hold it in place.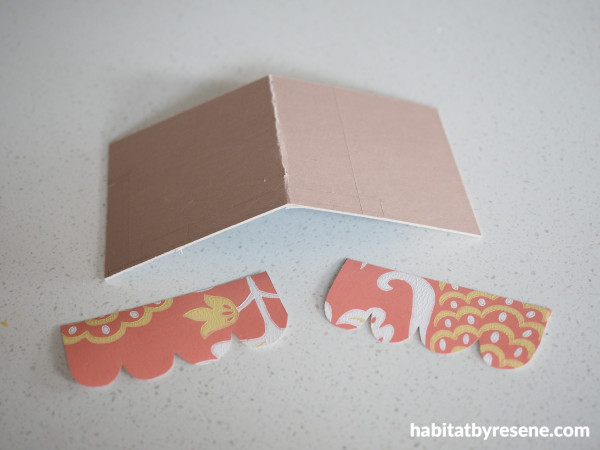 Step 5: For the roof, cut out a piece of cardboard and fold it in half. Cut some wallpaper into two strips and use scissors to cut some scallops along one side.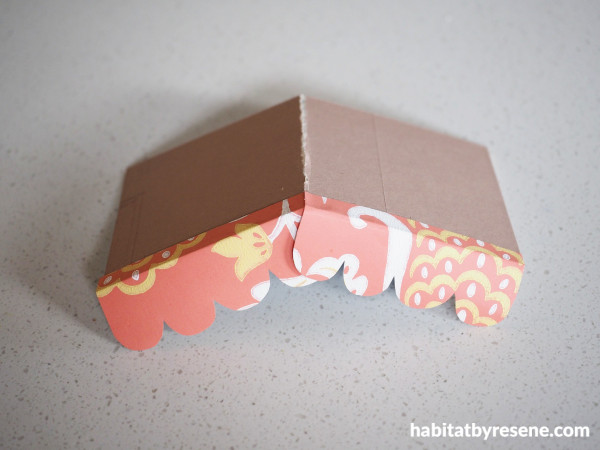 Step 6: Glue the scalloped strips to the front of the roof.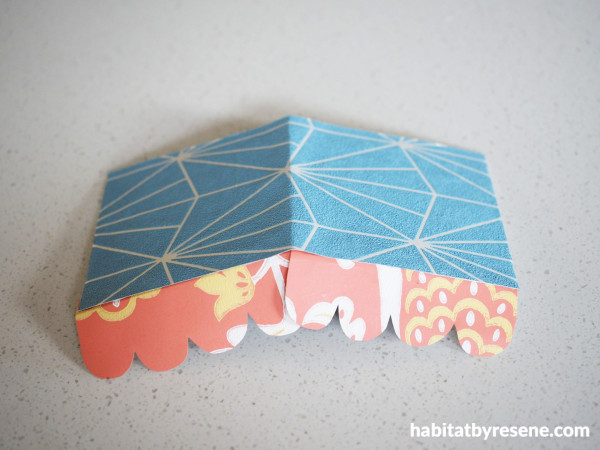 Step 7: Cut another piece of wallpaper and glue this to the top of the roof. Attach the roof to the top of your box with some hot glue.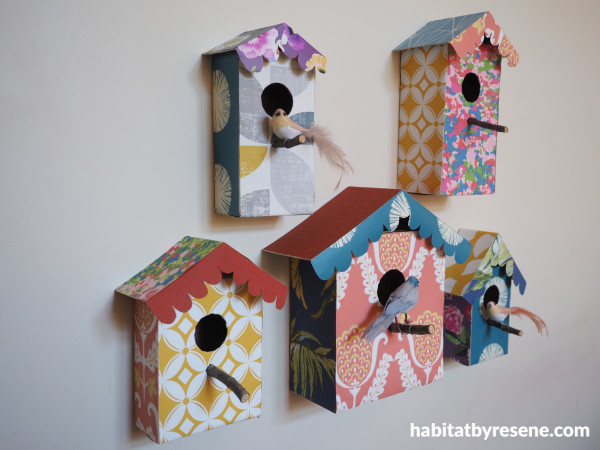 Wallpapers used:
House 1
Resene Wallpaper Collection AT7094 – green leaves on blue background
Resene Wallpaper Collection SMIL69736629 – blue with white circles
Resene Wallpaper Collection 8851 – flowers on purple background
Resene Wallpaper Collection 519846 – retro white, yellow grey geometric
House 2 (main house)
Resene Wallpaper Collection 434057 – blue geometric
Resene Wallpaper Collection SMIL69802112 – yellow circles
Resene Wallpaper Collection GP5917 – orange damask
Resene Wallpaper Collection GP5908 – pink, blue, green speckled
House 3
Resene Wallpaper Collection GP5908 – pink, blue, green speckled
Resene Wallpaper Collection GP5917 – orange damask
Resene Wallpaper Collection SMIL69802112 – yellow circles
House 4
Resene Wallpaper Collection SMIL69736629 – blue with white circles
Resene Wallpaper Collection AT7094 – green leaves on blue background
Resene Wallpaper Collection GP5917 – orange damask
House 5
Resene Wallpaper Collection SMIL69816705 – white leaves on yellow background
Resene Wallpaper Collection AT7094 – green leaves on blue background
Resene Wallpaper Collection 8851 – flowers on purple background
Resene Wallpaper Collection SMIL69736629 – blue with white circles
project and images Fleur Thorpe
Published: 09 Sep 2021