►
◄
latest
habitat tv
blog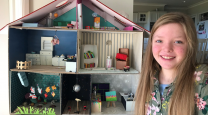 7 painted floor stencils to try at home: Downloadable stencil patterns
02 Mar 2022
Painting your floor using a stencil is a cost-effective alternative to tiling, and best of all you can paint over it when it's time to update your space. When painting an entire floor it's easier to use a cardboard stencil. You can also get creative with paint and stencils on walls, furniture and outdoor pavers.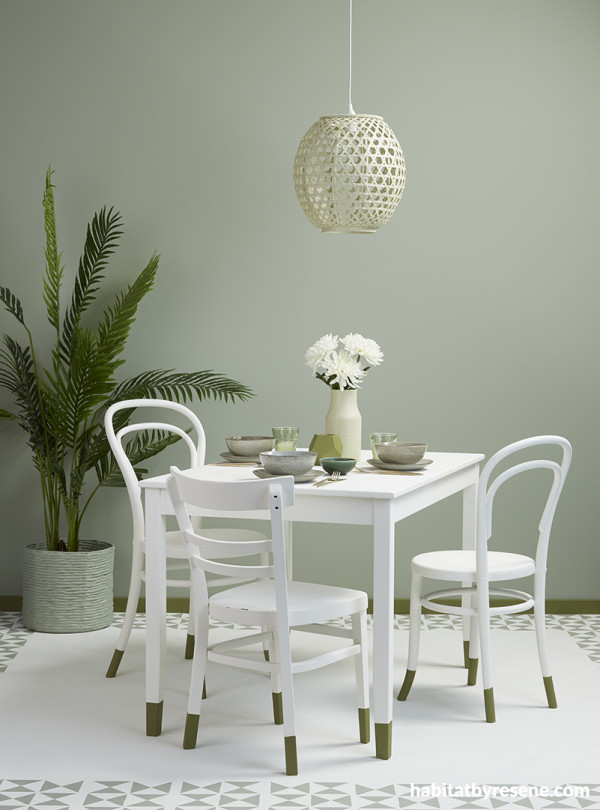 The floor painted in Resene Elderflower has a pattern painted in Resene Peace demarcating the dining part of the room. Download the stencil for this floor pattern here. Wall and plant basket in Resene Peace, dining table and chairs in Resene Elderflower with dipped legs in Resene New Leaf, vases in Resene New Leaf and Resene Smoothie. Dish from Kmart, napkins from Città. Project by Melle Van Sambeek and image by Bryce Carleton.
You will need
Resene Walk-on flooring and pavement paint in your choice of colours
A4 paper to print the stencil
A4 cardboard for the stencil
Craft knife
Sellotape
Paintbrush or sponge
Step 1: Print out the stencil design on to a piece of paper and transpose it onto a piece of cardboard by pressing hard on the outline using a pencil and a ruler if needed. Alternatively glue the piece of paper to the cardboard.
Step 2: Cut out the black parts of the design using a craft knife and ruler when required.
Step 3: Paint the entire floor with two coats of Resene Walk-on flooring paint in your base colour. Allow to dry.
Step 4: Use low-tack masking tape to keep your stencil in place. .Pour the paint into a shallow tray and use a semi-dry sponge or paintbrush to dab paint through the holes in the stencil, making sure you don't overload the brush or sponge with paint during the process. Adding too much paint to the brush or sponge will result in paint bleeding underneath the stencil. Keep a rag or paper towel on hand to dab off excess paint. Carefully lift the stencil off and place it in the next position for painting.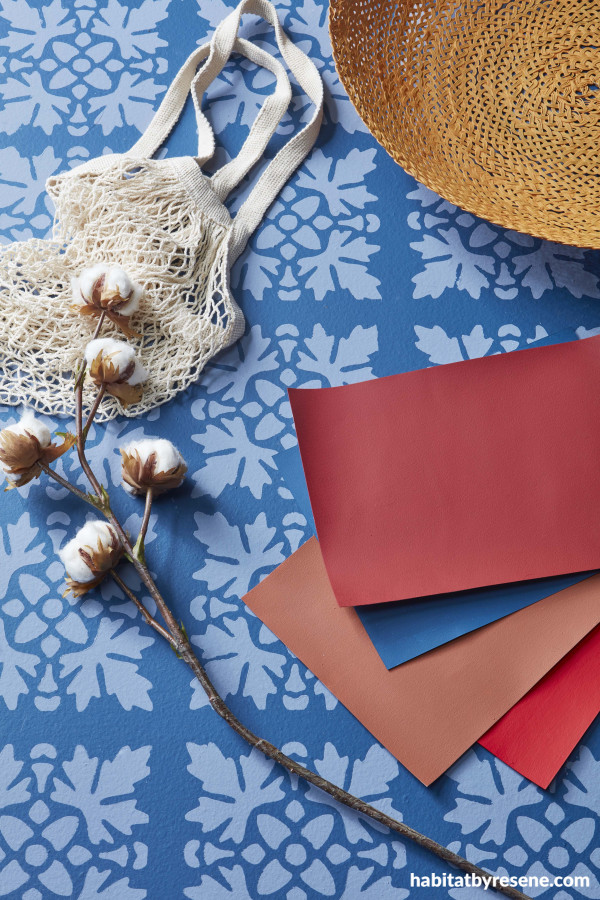 An exotic, casual warm look created with a background of Resene Wishing Well, stencilled with Resene Time After Time. A4 drawdown paint swatches are in Resene Dynamite, Resene Wishing Well, Resene Moccasin and Resene Poppy. This stencil pattern is downloadable here.
USING THE STENCIL
Download one of our stencils here
Adjust the size of your stencil to suit the size you would like to use it on the floor. The best idea is to measure your floor and decide the pattern repeat first, then size your stencil to suit.
Print the stencil and either glue onto cardboard or transpose it onto cardboard.
Cut out the black parts of the stencil using a craft knife.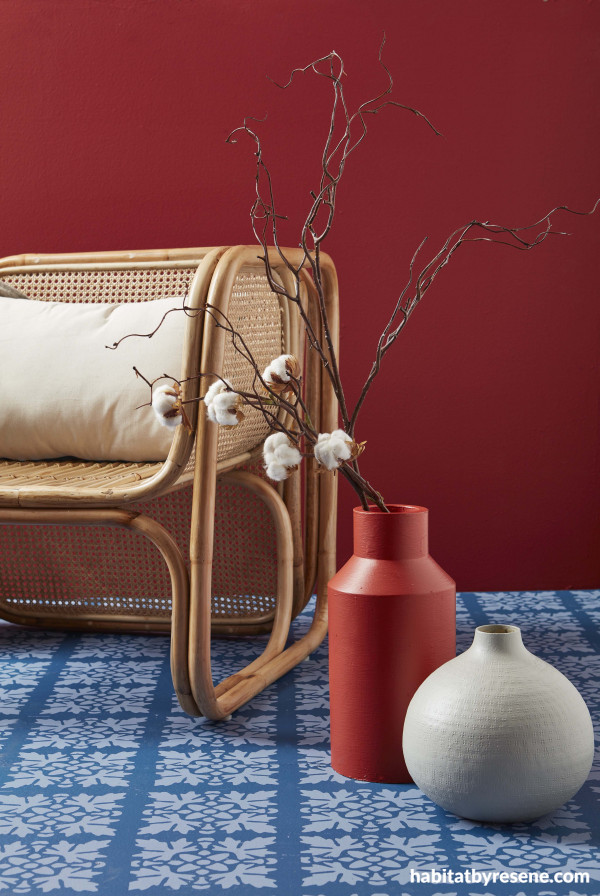 Get the look of Moroccan tiles for a fraction of the price by painting the floor in Resene Wishing Well with the pattern stencilled over the top in Resene Time After Time. This stencil pattern is downloadable here. The upper wall is in Resene Dynamite and the vases are Resene Double Ash and Resene Raging Bull. Chair from Indie Home. Project by Gem Adams and image by Wendy Fenwick.
DOWNLOAD A PDF OF THE FLOOR STENCILS HERE
Published: 02 Mar 2022