►
◄
latest
habitat tv
blog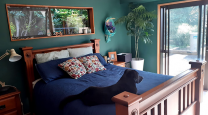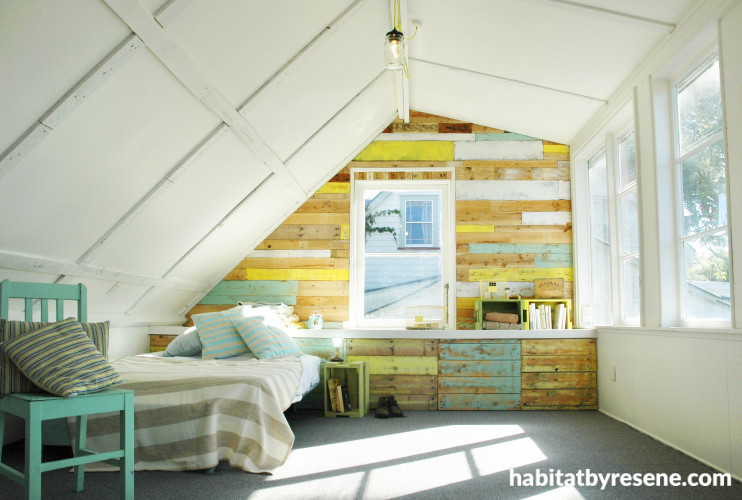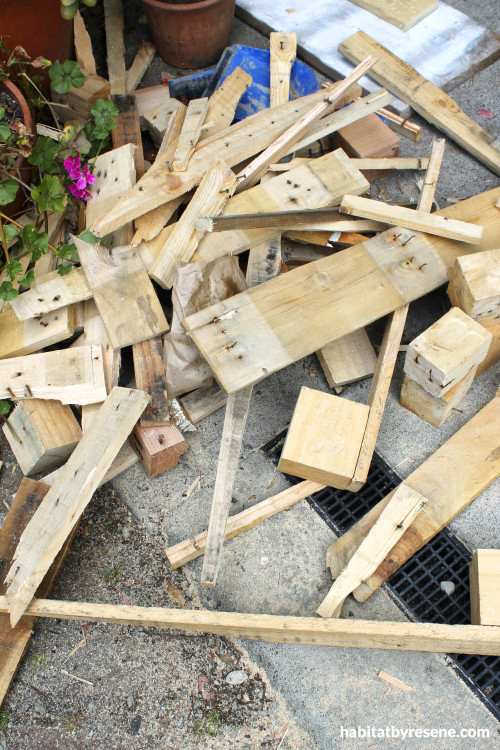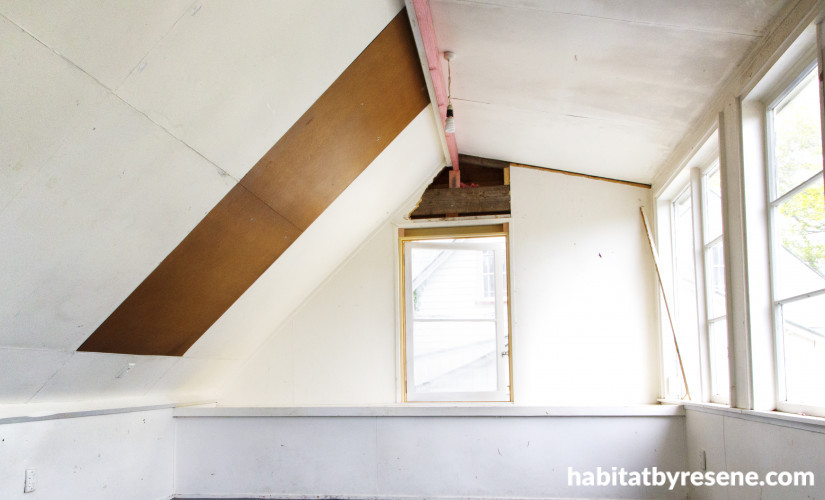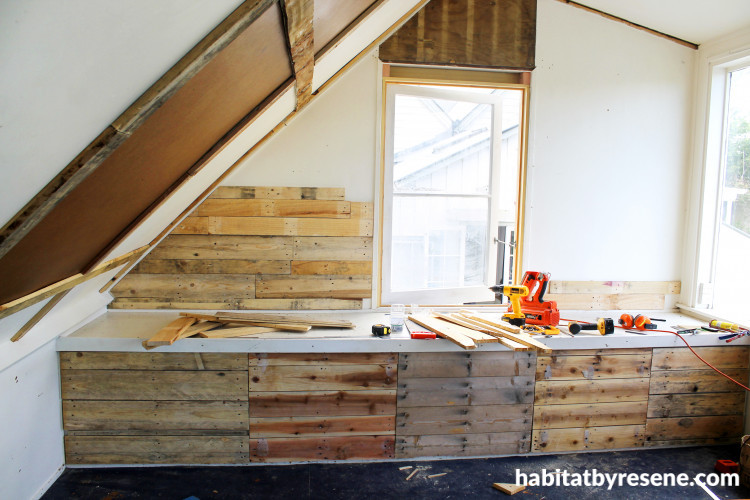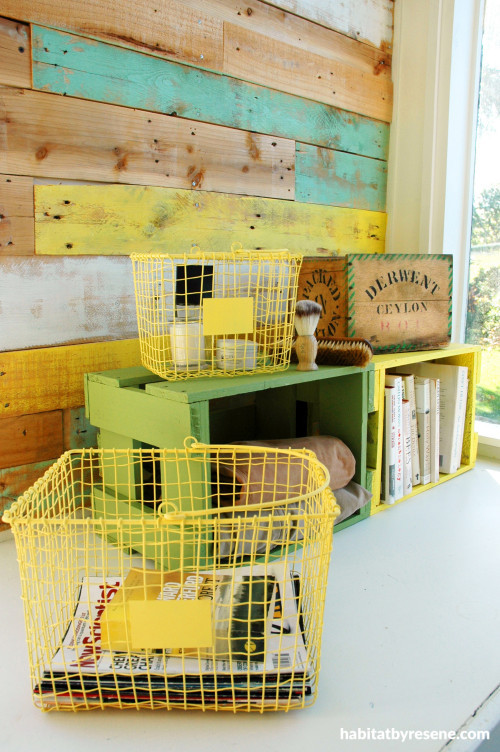 Rustic loft makeover
Turning a small, pokey space into a liveable room is all the rage these days – make use of your attic or garage space with this nifty makeover project by Good magazine.
You will need
Assorted pallet wood
Hammer, nails, pliers, screws and a pair of sturdy gloves
Skill saw or drop saw and an electric screwdriver
280-grit sandpaper and sugar soap
Paint brushes, paint trays and a long-pile roller suitable for rough and textured surfaces
1-2 litres Resene SpaceCote Low Sheen waterborne in various shades of your choice for the feature wall (we used Resene Serenity and Resene Wild Thing)
10 litres in a neutral shade of the waterborne Resene Zylone Sheen (we used Resene Rice Cake) for the remaining walls.
Created and styled by Sarah Heeringa.
Published: 18 Mar 2015
Do you have a home full of wonderful Resene paint and colour? Send us some snaps by emailing [email protected].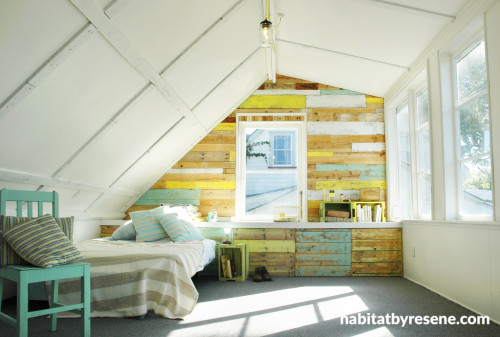 Follow these steps to create a rustic loft space.
Step 1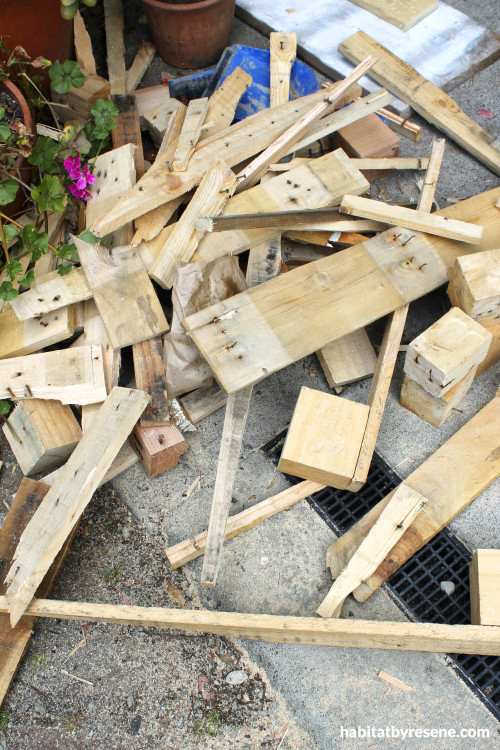 Using gloves, pliers and hammer, pull a few pallets apart and remove any nails.
Step 2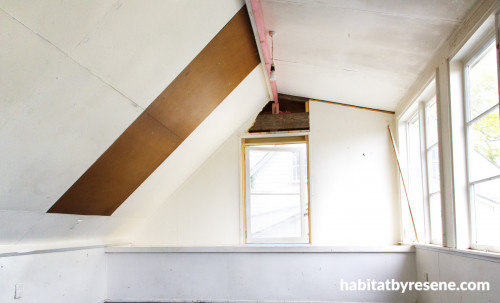 Prepare walls and joinery for painting by lightly sanding them as necessary, and painting in one neutral colour –Good magazine used Resene Rice Cake. Sweep away any dust and wash all surfaces using hot water and your favourite cleaner.
Step 3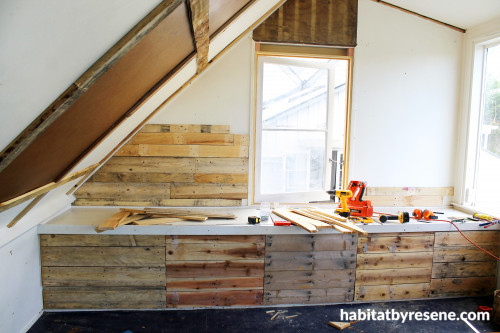 Use lengths of the pallet wood to cover any holes and to frame rough but paintable surfaces. Using a skill saw, cut timber strips to share and nail or screw them onto your feature wall. For larger areas (such as the bottom of the wall) consider using entire pallets.
Step 4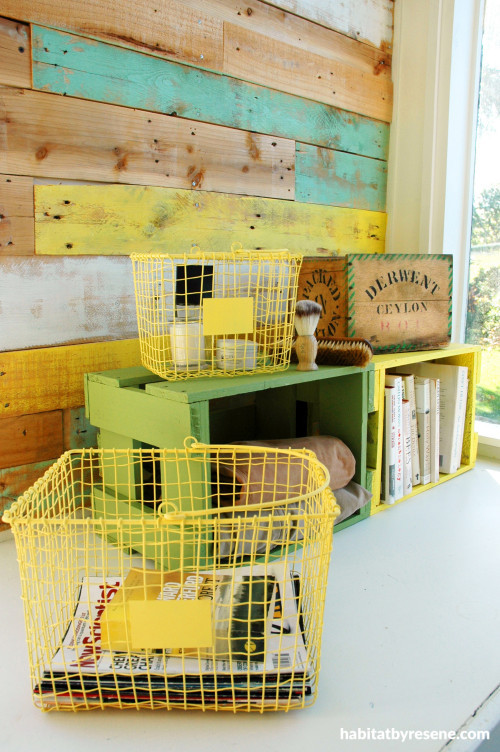 Add accent colours by lightly painting selected boards on your feature wall and on wooden boxes and furniture. Good magazine used Resene Serenity on the chair, and Resene Wild Thing, Resene Flourish and Resene Koru for the three beer crates.
the look
If you're stuck on what
colour to use or need colour
advice, try out the Resene
Ask a Colour Expert service.