►
◄
latest
habitat tv
blog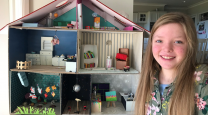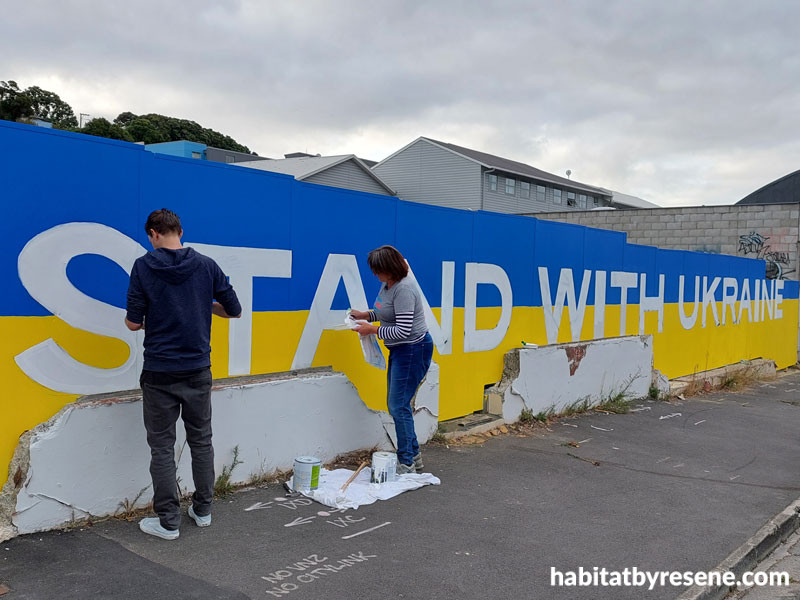 Wellington glows yellow and blue for the Ukraine
16 Mar 2022
As the opposition to Russia's invasion of Ukraine amplifies around the world, a group of Wellingtonians are making their thoughts loud and clear through a colourful artwork. Jesse Matthews of Space Craft Architects is one of the brains behind a bold sign emblazoned with the words 'Stand With Ukraine' painted in Resene Half Resolution Blue and Resene Turbo –inspired by blue and yellow of the Ukrainian flag. The sign on 136 Adelaide Road is the site of the future Urban Habitat Collective apartment complex.
"We don't have any personal connection to Ukraine, we were really just shocked and appalled at how one man (Vladimir Putin) can inflict such destruction and suffering on another group of people," says Jesse.
"We felt compelled to show solidarity with the people of Ukraine, who are showing incredible courage in the face of unimaginable hardship. The sign on our fence is a very small gesture in the grand scheme of things but is something tangible that we could do quickly to show our support."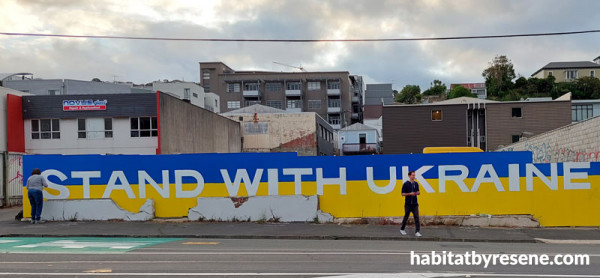 The Urban Habitat Collective on Adelaide Road in Wellington are showing support for Ukraine during the Russian invasion. The bold sign is painted in Resene Half Resolution Blue and Resene Turbo – inspired by the colours of the Ukrainian flag.
The Urban Habitat Collective is an organisation run by 25 families who are building a co-housing apartment building on land owned by the families. Members of the housing group volunteered their time to paint the Stand with Ukraine sign.
"We also had a few passersby stop and pick up a paintbrush as well -thanks whoever they were! - and had constant toots of support from passing cars," says Jesse.
"It feels good to do something small but tangible and we're very pleased we got it done in a single day.
"On a very superficial level it feels good to add a splash of colour to Adelaide Road. We are lucky that the Ukrainian flag is composed from such great colours! It is a pretty token effort in comparison to what people in Ukraine (and also those within Russia who are opposed to Putin's actions) are sacrificing, but you gotta start somewhere right?"
Next up, Jesse and the group plan to paint details about Ukrainian aid organisations onto the sign to help the international relief effort. In the meantime, if you're able to help you can donate online at www.standforukraine.com or locally to the Give a Little Campaign set up by the Wellington Ukrainian community
www.givealittle.co.nz/cause/kotahitanga.
Published: 16 Mar 2022