►
◄
latest
habitat tv
blog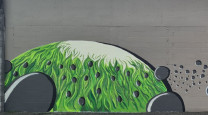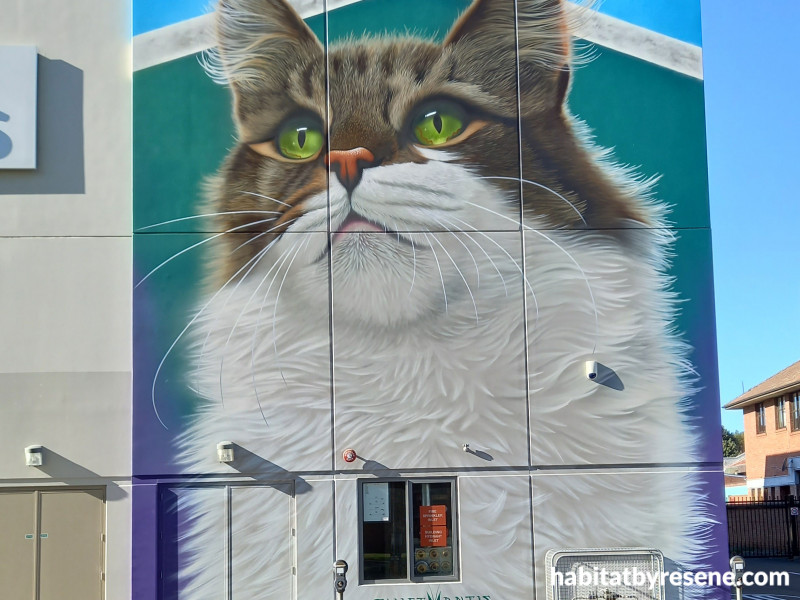 Street artists transform Whanganui into a work of art with local festival
12 Nov 2021
Seven of New Zealand's most prominent street artists made a splash in downtown Whanganui, transforming the town into an open-air gallery. No canvas was too large at the Whanganui Walls festival, which also included a small music festival and took place from 18 March to 21 March.
"This year's festival was a huge success. The sun was shining, the streets were buzzing and the artworks that were produced are amazing, they have invigorated our streets," says event manager Shanti Sibbing.
"Following the postponement of last year's festival due to Covid19, our team were super excited to bring Whanganui Walls back this year. The support from our community, New Zealand and around the globe has been amazing. The feedback has been incredibly positive, we couldn't have wished for a better outcome."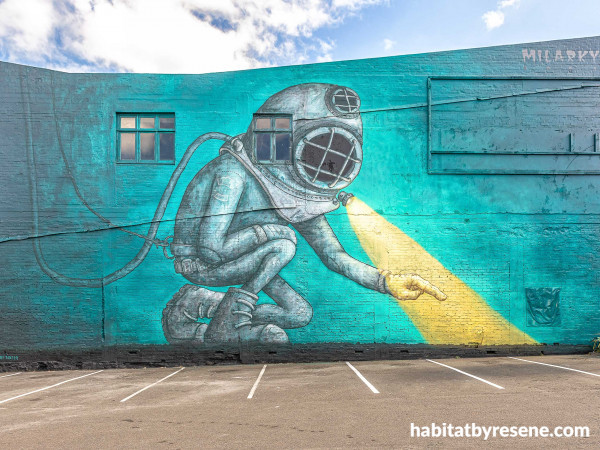 This mystical mural was painted by artist Milarky and uses Resene Retro, Resene Niagara and Resene Ipanema to create an eerie underwater scene. The scuba diver is painted in Resene Black and Resene White.
The artists in this vibrant festival used Resene paint to inject some welcome colour and energy into the heart of the town, creating murals that told local stories of the area. A crowd favourite was Hangar the Cat on St Hill street; an epic scale portrait created by artist SwiftMantis. The mural features local cat Sherman, a stray who has become a town sensation by bringing joy to the visitors at the airport terminal. An honorary member of the Whanganui Aero Club, Sherman's popularity has soared to new heights with this majestic mural painted in Resene Aquamarine and Resene Deep Teal.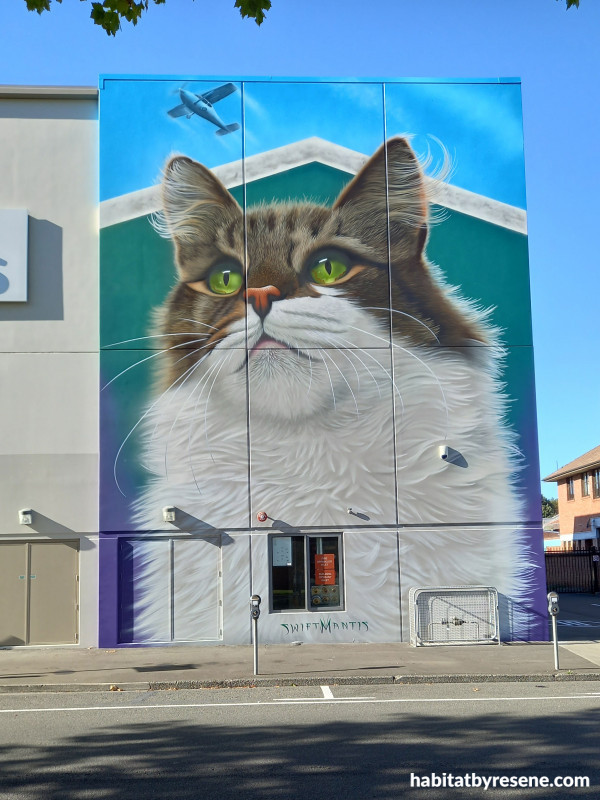 The festival rejuvenated Whanganui's walls and artist SwiftMantis' mural 'Hangar the Cat' created a purr-fect portrait of a local stray that has become the airport's mascot. SwiftMantis used Resene Deep Teal, Resene Aquamarine, Resene Bokara Grey, Resene Double Merino, Resene Half Sandstone, Resene Curious Blue and Resene Christalle for this large-scale project.
The festival not only gave the thousands of visitors a chance to see the progress of these incredible works, but it also encouraged community interaction through performances, artist talks and a youth art wall that students could paint.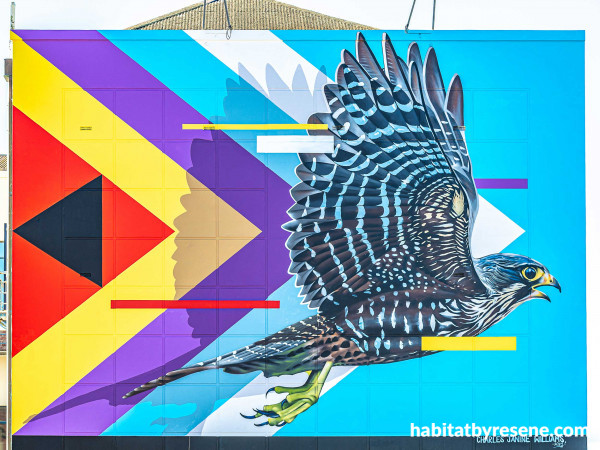 Artists Charles and Janine Williams' mural was a soaring success. They painted this colourful New Zealand Falcon in vibrant Resene Malibu, Resene Half Turbo, Resene Boogie Wonderland and Resene Havoc.
Left behind is an inspiring and terrific trail of murals that has transformed Whanganui into an art piece in itself. Visitors and locals alike can spend hours exploring the delights of these murals by following the Whanganui Walls map here.
Published: 12 Nov 2021