►
◄
latest
habitat tv
blog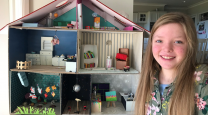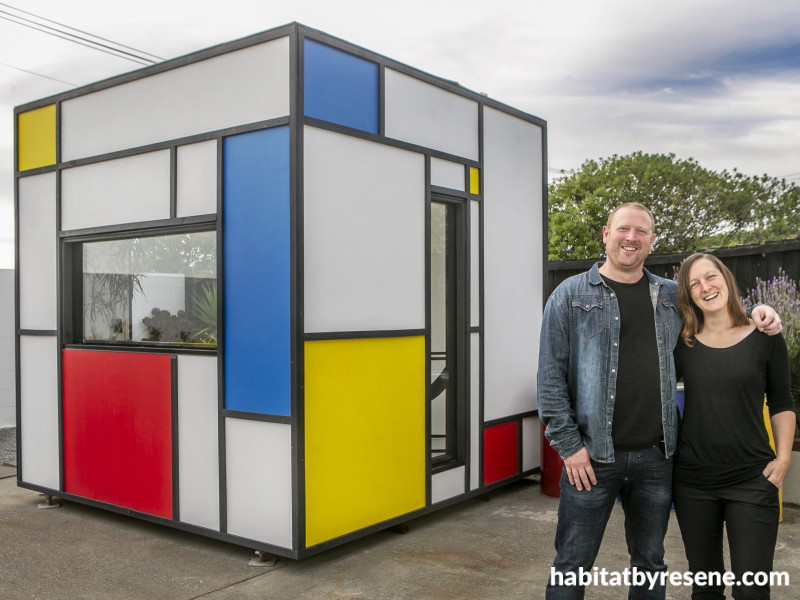 Colourful Mondrian-style cube wins Shed of the Year
21 Apr 2022
These days, garden sheds go far beyond being dusty spaces that store lawn mowers and tools. The Resene Shed of the Year Award is proof of just that. Impressive sheds – many of which are works of art - have been brought to life across the country with colourful coats of Resene paint.
This year's Christchurch winner is a Mondrian-style cube, and not surprisingly, passers-by come onto the driveway to take photos. Sometimes people ask if it's a Rubik's Cube. It's been painted in vibrant Resene White, Resene Black, Resene Turbo yellow, Resene Wet N Wild blue and Resene Poppy red.
NZ Gardener magazine editor Jo McCarroll says the judges were blown away with the colourful Mondrian-style shed by Jane Horne and partner Simon Bartholomew.
"We had any amazing range of entries from clever Kiwis… I think a lot of creativity was unleashed by the lockdowns! But Jane and Simon's Mondrian-inspired shed was a favourite of the judges from the moment they saw it."
Like many of NZ Gardener's Resene Shed of the Year entries, the winning shed has its origins in the turbulent times we saw in 2020. Jane and Simon, who are both carpenters, had been renting a workshop and an office in Bromley. "But we couldn't go in there when everything was locked down," Jane told NZ Gardener magazine. "And that was difficult for us because all of our gear was there. And at the same time we were renting a place to live and our landlady was wanting to sell that because everyone was saying the crash was round the corner."
"Everything felt incredible uncertain right then," she says. "And that made us stop and ask, what are we doing this for really? We are both in our mid-40s, how long did we really want to keep working in carpentry?"
In 2020 Simon was studying architecture and Jane had trained and worked in interior design. They decided to pursue a dream of working in design and bought
a property in South New Brighton. They kept up their existing carpentry work, but built themselves a new shed-slash-workshop-slash 3m high, 3m metres deep and 3m wide home office so they could follow their design dreams.
The couple's design included a parapet roof, meaning the walls extend above the roof level. "So you never see the roof from outside and it always looks like a cube."
But what people notice about it, of course, is the outside. "We just felt like a cube would be really fun. I think that's where we started. And so we got to the cube and then we thought, 'Let's paint it like a Mondrian'. I studied art history in college and I've always liked his work and enjoyed how simple and recognisable it is. It happened pretty organically."
Though they were a little worried what their neighbours might think of the brightly coloured cube which peeks over the fence, the reaction from New Brighton locals has been really positive says Jane.
As Resene Shed of the Year 2022 winners, Jane and Simon won $1000 worth of Resene paints and wood stains; $700 worth of Gardena products; a $538 Vegepod and a year's subscription to NZ Gardener.
Published: 21 Apr 2022