►
◄
latest
habitat tv
blog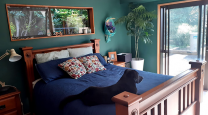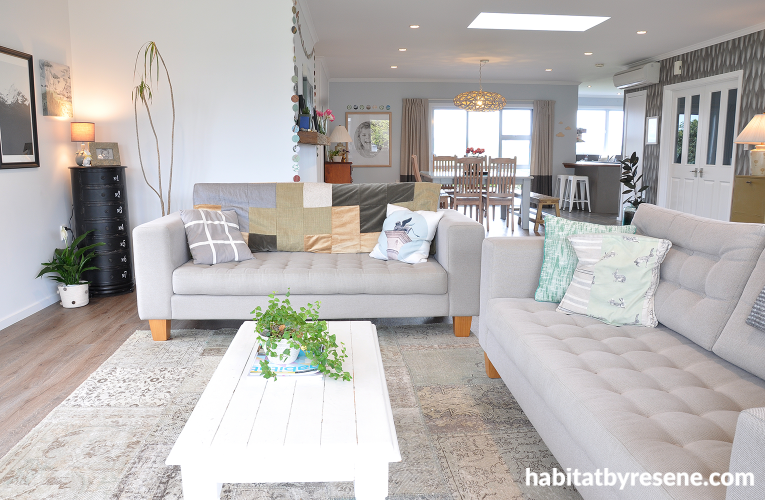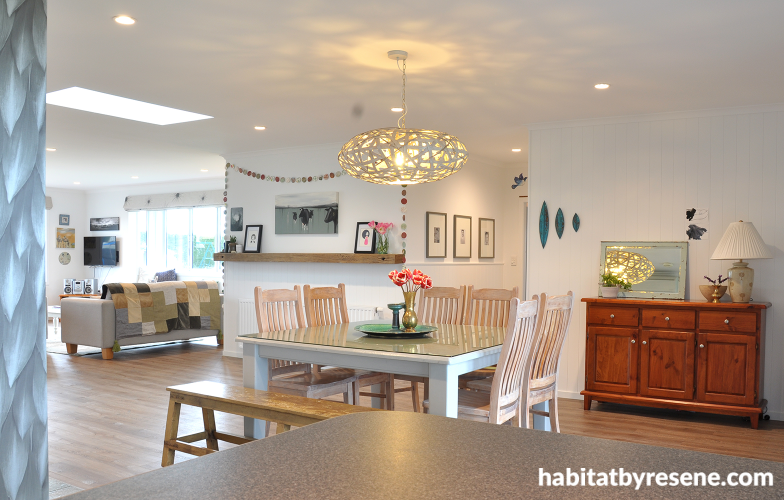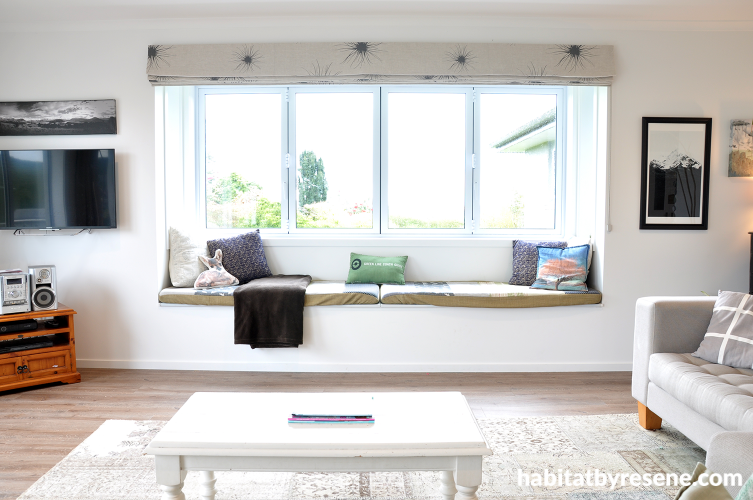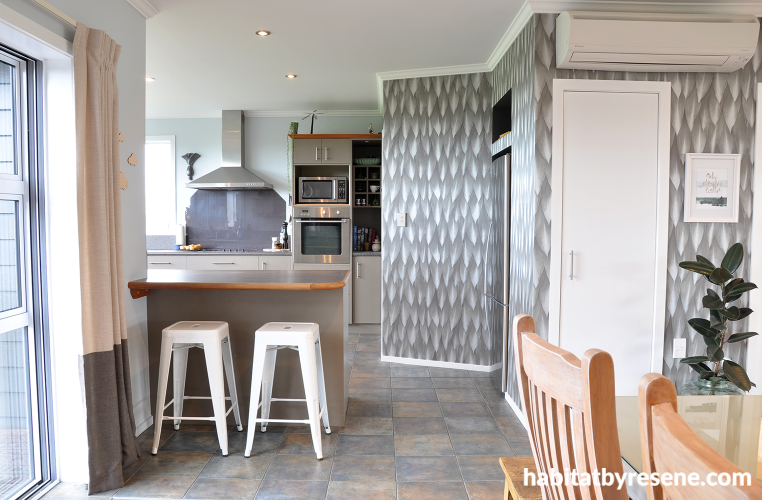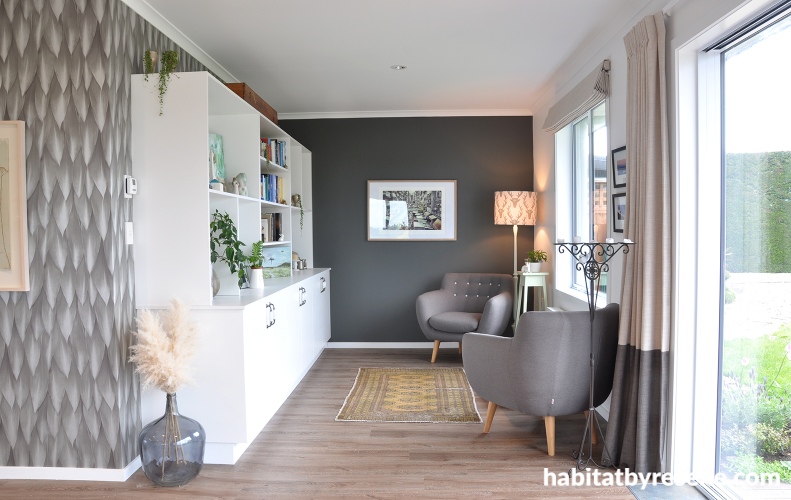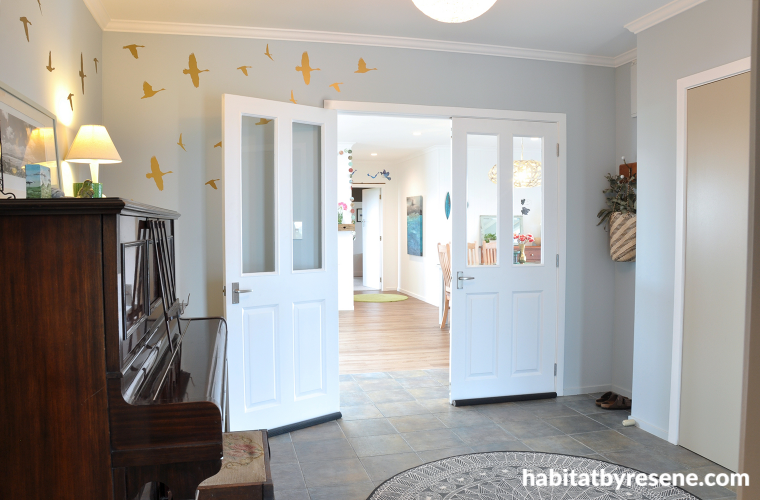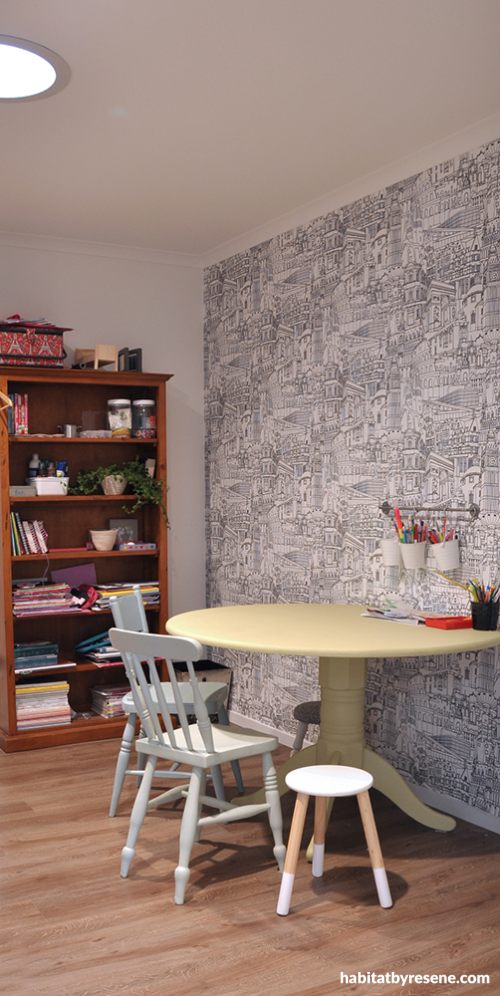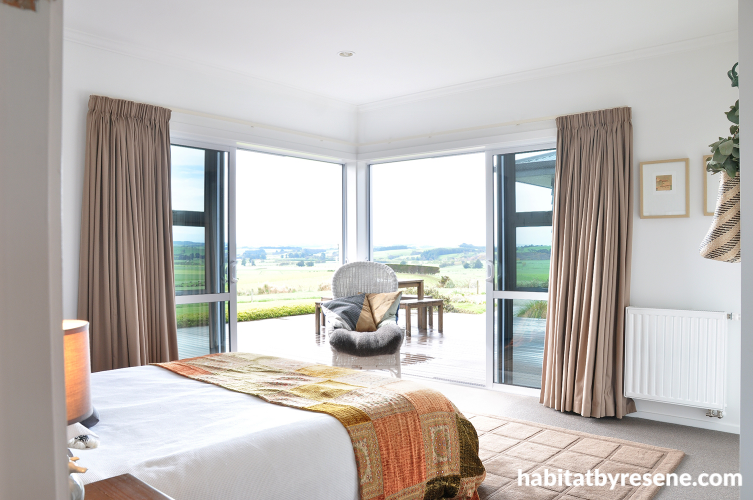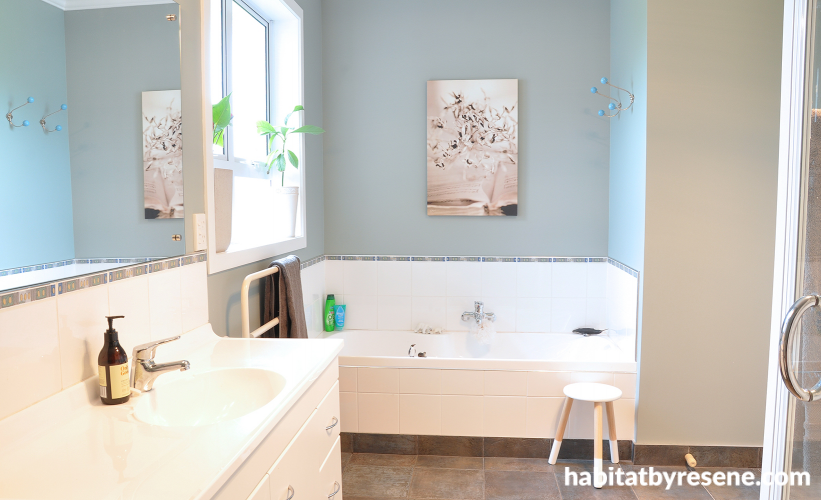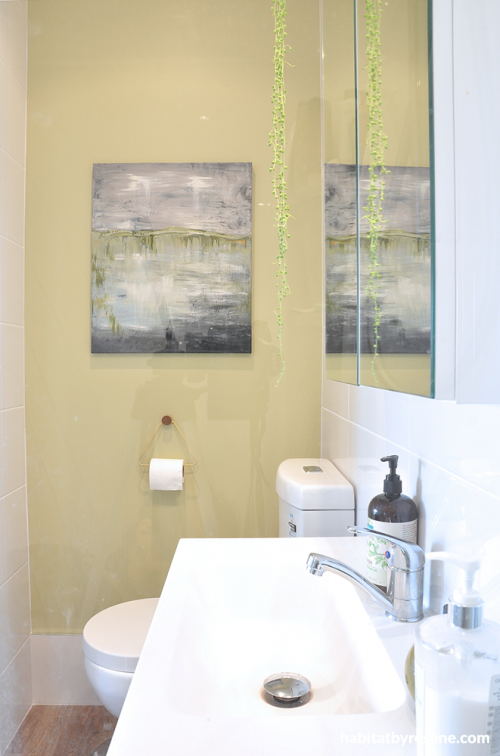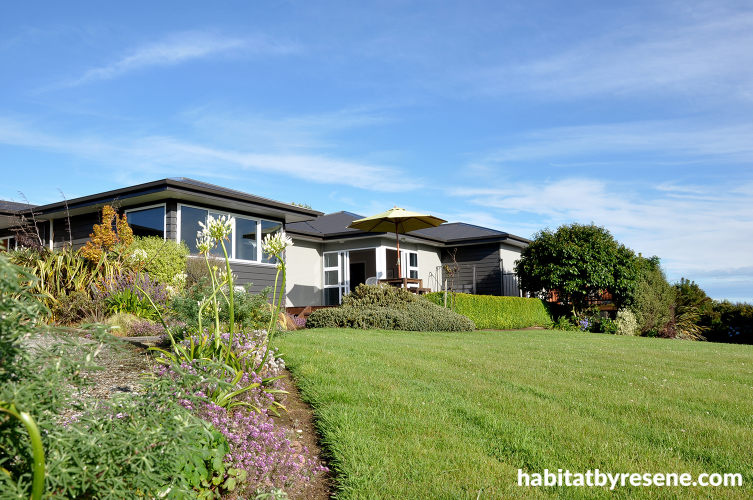 Mel and Logan's stylish Southland reno
There's something special about a home that's been kept in the family for generations. Mel and Logan McKenzie's Southland home is no exception, built in the 1960s by Logan's grandparents and passed down to the couple... who in turn have given the brick and roughcast home a beautiful makeover.
Mel is an artist, and her eye for design can be seen throughout the home. She chose Resene Double Alabaster as a base palette in the main living areas, with a mix of soft powdery Resene blues to contrast, and deep Resene greys to give depth. The colours work to lighten and modernise the interior.
"People are often surprised to hear it's an older home," says Mel.
She reveals more about the reno:
How did you decide on the overall look of the interiors?
The aim was to make the house fresh and bright – but not using colours that we'd tire of. The colours are all soft and muted so they work as a backdrop with our assorted art, furniture and treasures. Previously it was very beige and quite dark so this light and crisp colour scheme is so refreshing!
What part of the house are you happiest with?
The living area is now so large and bright. It is flooded with light, particularly in the afternoon. As an artist and maker, it has made my job so much easier to showcase my work. The light is brilliant for photographing pieces and Resene Double Alabaster is a brilliant backdrop... with the option of a dark background in Resene Armadillo to mix things up.
What is your advice for someone trying to achieve a similar look?
Don't choose or discount colours based on the paint chips alone. We didn't use testpots but did use the drawdowns available through Resene stores.
What was the biggest challenge for this project?
Living through it, in the midst of a Southland winter. Typically it took longer than we expected but it was all so worth it. The biggest decorating challenge was achieving a good paint finish on the large ceiling – the painter brought in the local Resene store manager to help after his first attempts were left streaky.
Do you have a favourite colour?
My favourite colour is, and always has been, green. Friends are often surprised I haven't used it more - though there are hints of it in Resene Armadillo and Resene Edward. But the colours we have chosen are all a fabulous backdrop to accents of green in the cushions, plants, rugs, etc.
Is there anyone else you would like mentioned?
Our builder was Duncan McAllister of Ashby and McAllister based in Mataura.
Published: 09 Mar 2017
Do you have a home full of wonderful Resene paint and colour? Send us some snaps by emailing [email protected].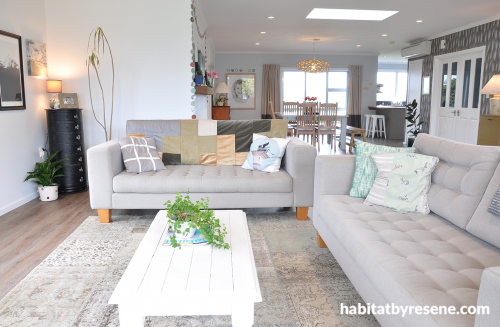 This Southland home was built in 1916, and has been recently modernised with a renovation and repaint. In the living room, the walls are painted in Resene Double Alabaster, bringing as much light as possible into the home.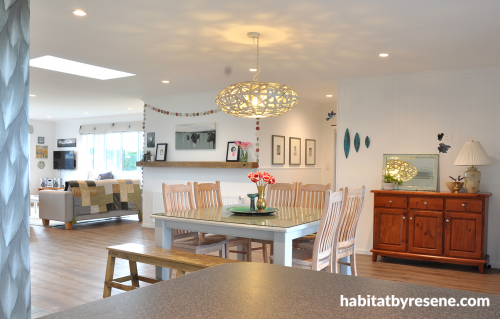 A beautifully decorated living and dining room, painted in Resene Double Alabaster.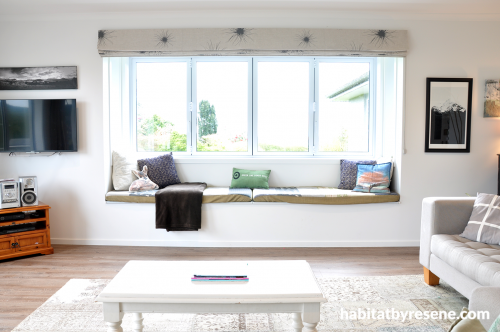 Owners Mel and Logan have succeeded in lightening up the place, introducing Resene Double Alabaster as the base colour palette.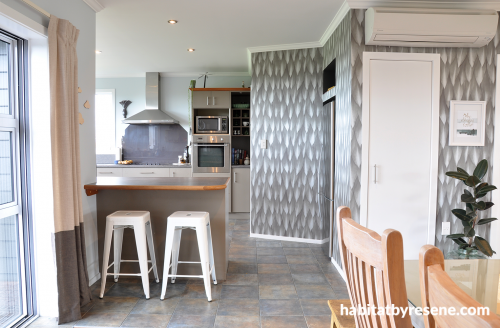 Separating the kitchen and parts of the dining area are walls painted in Resene Zumthor. The wallpaper is from the Serendipity collection from Resene ColorShops.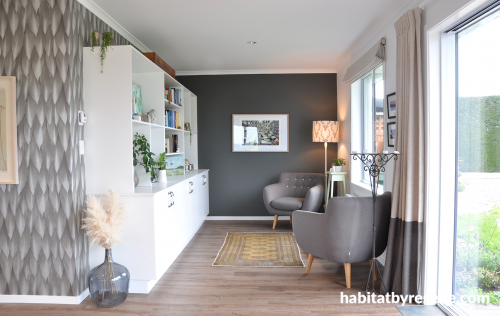 Opposite the living room is a lovely library nook, painted in Resene Armadillo. The colour was chosen to match the shadows in the feature Serendipity wallpaper from Resene ColorShops. It's also a great backdrop for Mel for when she's photographing her art.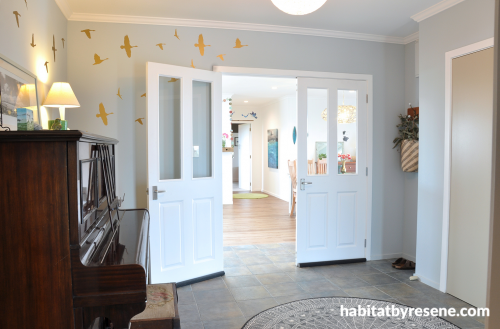 Once dark and uninviting, the foyer has now been brightened up with Resene Quarter Powder Blue. The colour's almost grey appearance is perfect here, says Mel.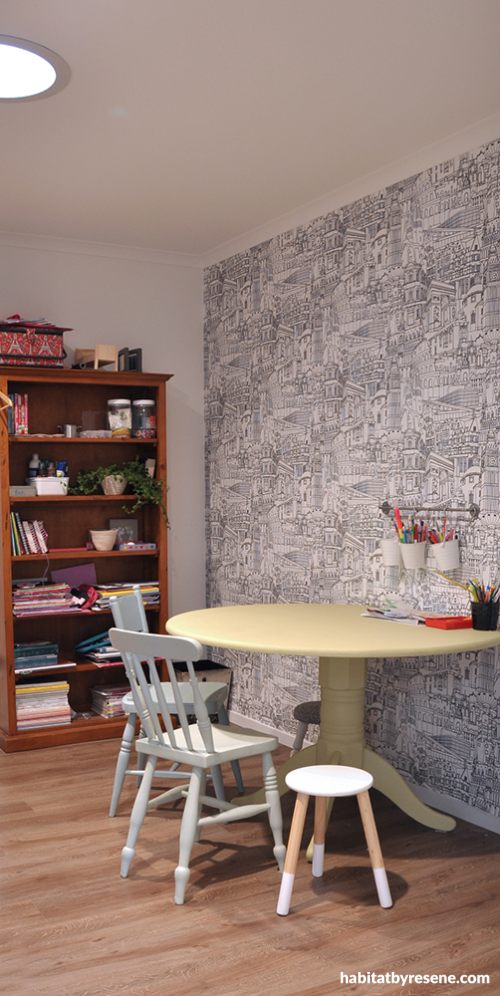 The office has a feature wall of colouring-in wallpaper, from the Kids and Teens 2016 range available from Resene ColorShops. It's perfect for the couple's three kids to scribble on.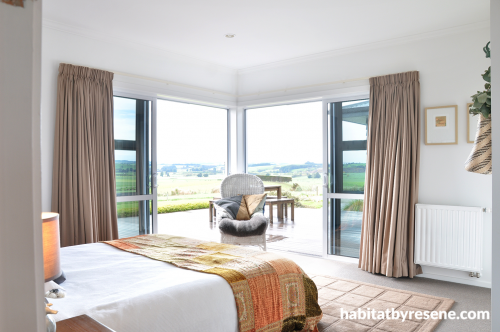 With views like this, of course you'd make it the master bedroom. The walls are painted in Resene Double Alabaster.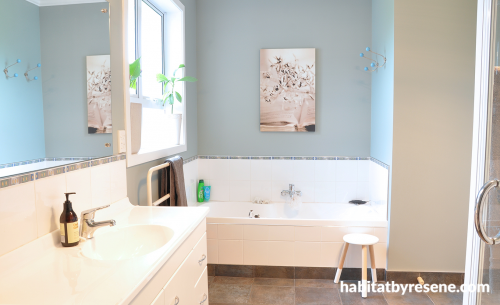 The couple went a little deeper with the colour for the bathroom, painting it in the aquatic blue Resene Edward.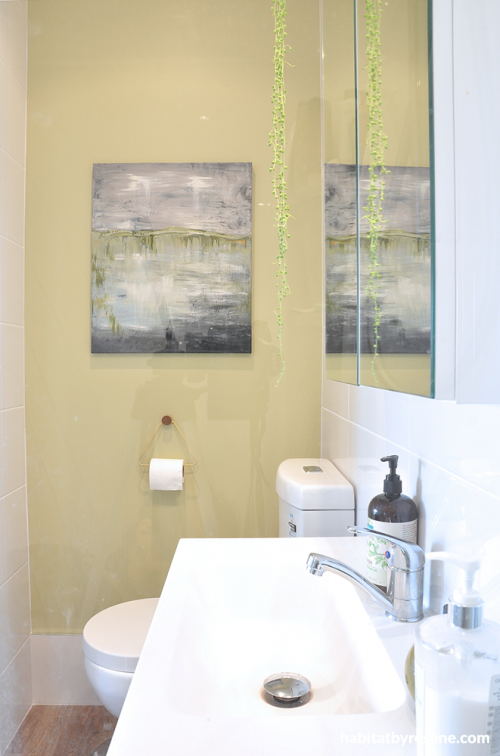 Although tiny, the ensuite wasn't overlooked, painted in Resene Quarter Crisp Green.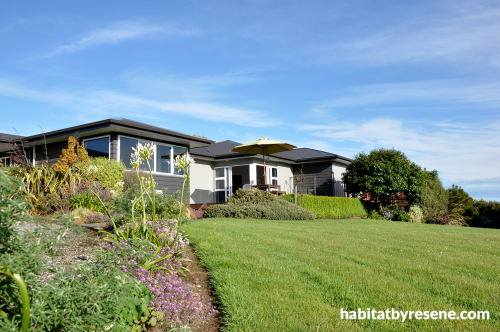 The house sits on a lush property. Its exterior is painted in Resene Tapa and Resene Ironsand.
Resene Quarter Powder Blue
Resene Quarter Crisp Green
the look
If you're stuck on what
colour to use or need colour
advice, try out the Resene
Ask a Colour Expert service.