►
◄
latest
habitat tv
blog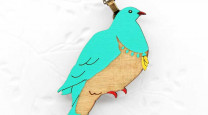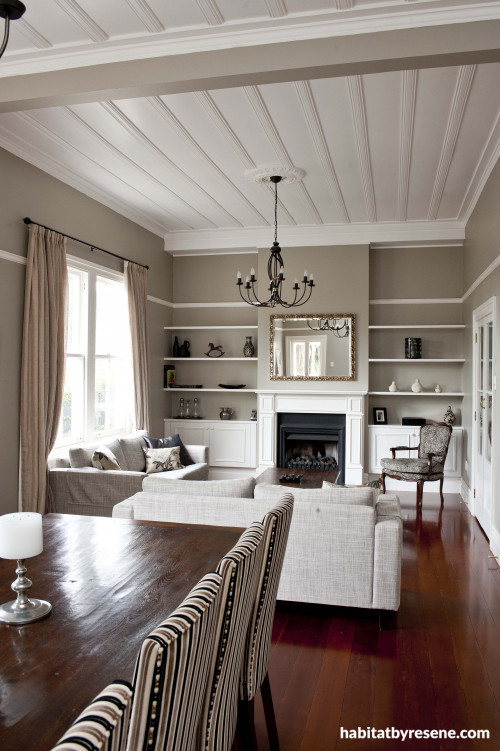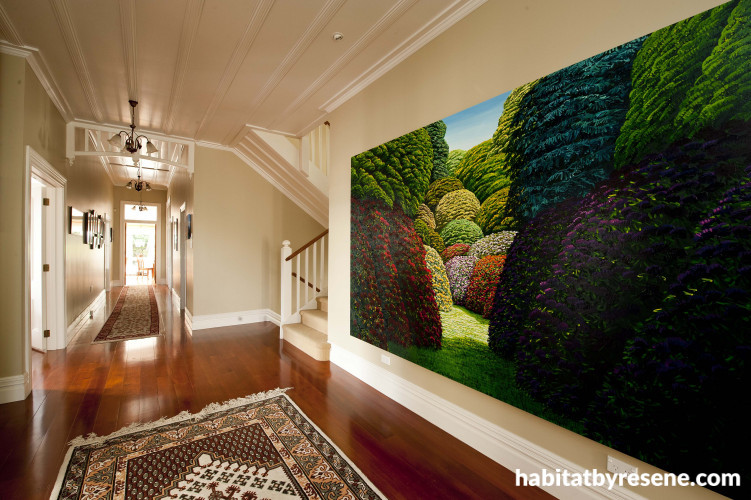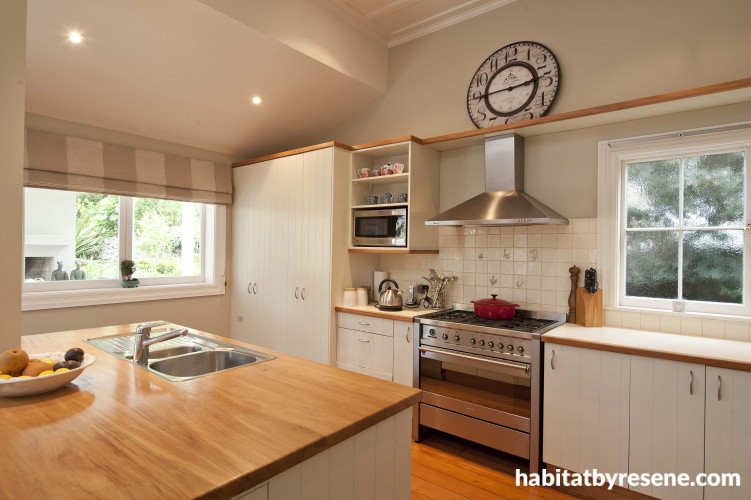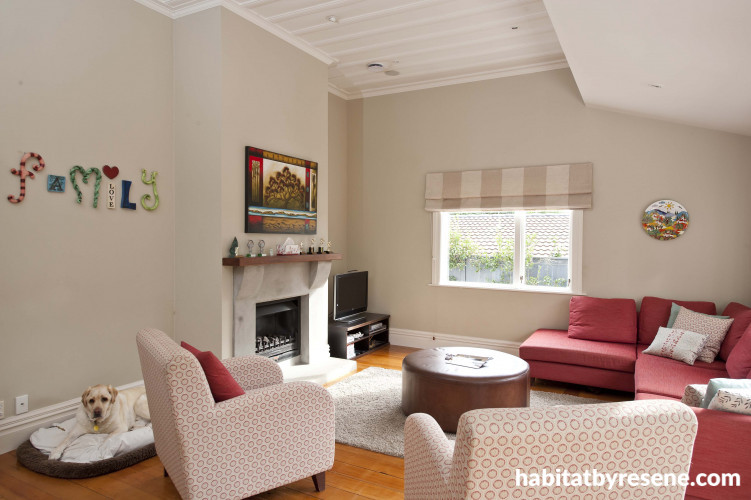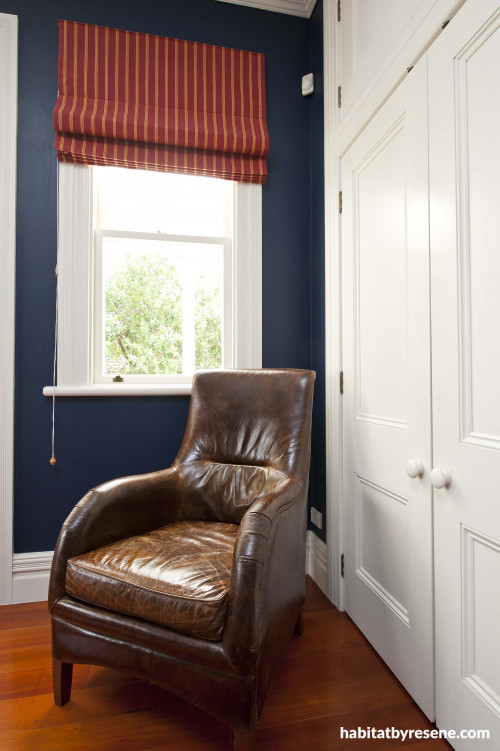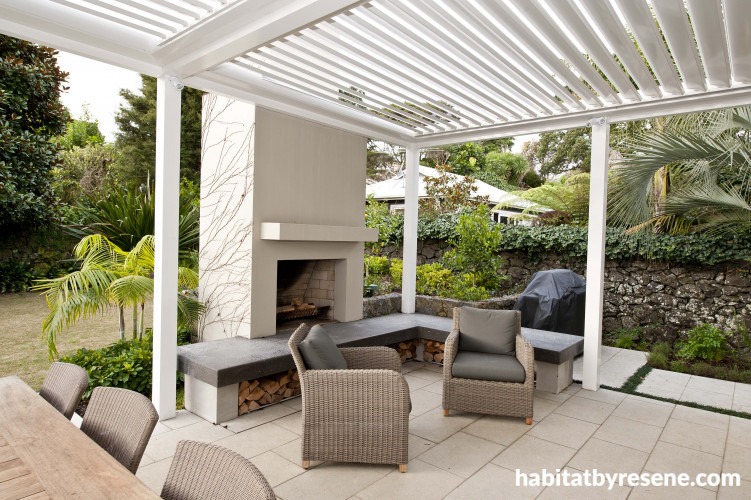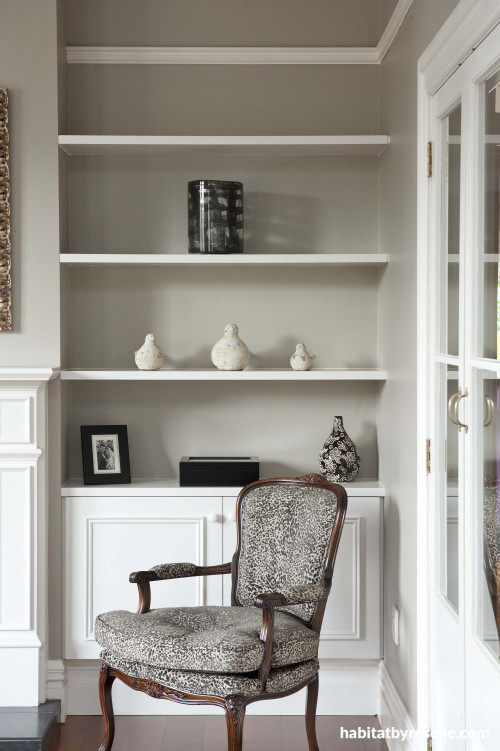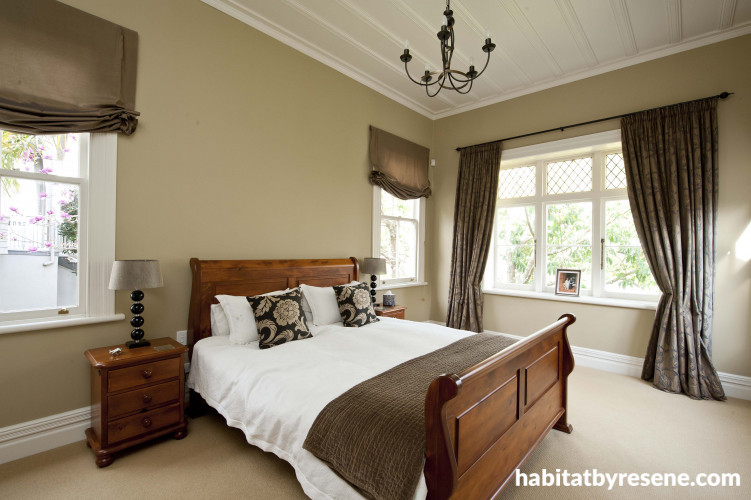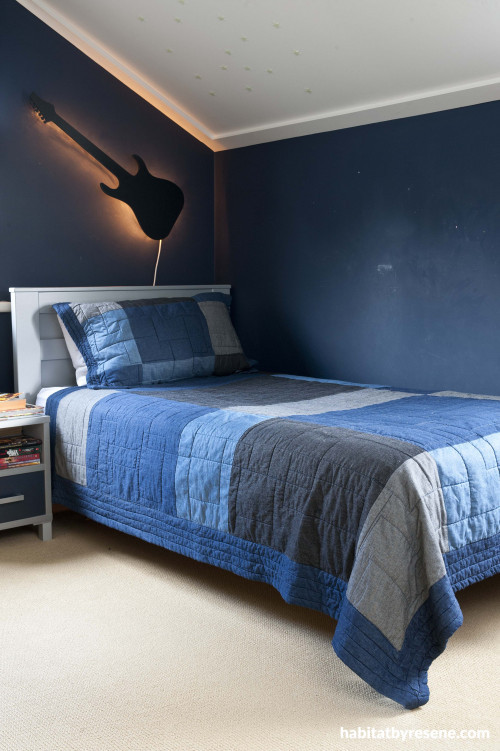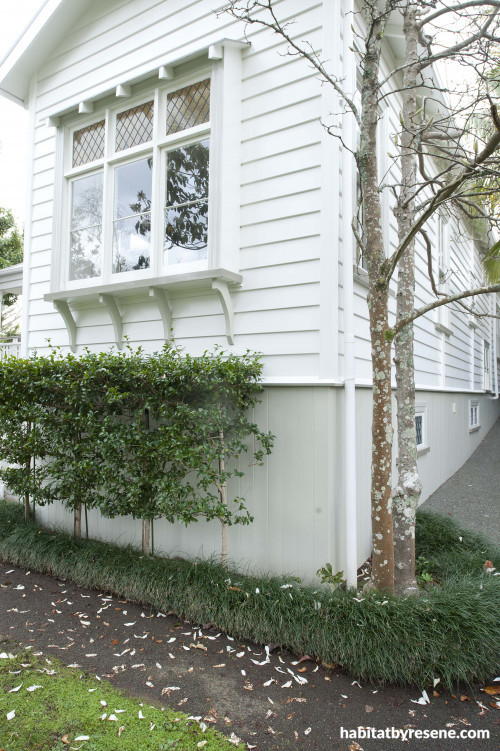 Kerry and Leanne's grand and gorgeous villa
Published: 06 Sep 2012
Do you have a home full of wonderful Resene paint and colour? Send us some snaps by emailing [email protected].
Larger rooms cry out for stronger colour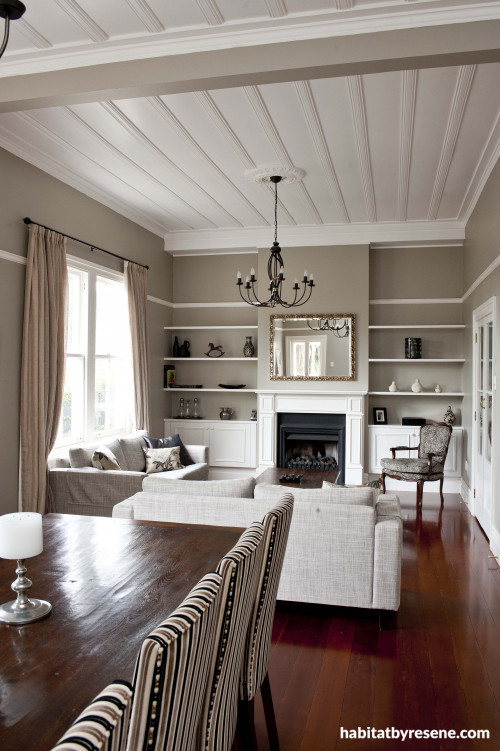 There's one thing a villa of grand proportions can handle, and that's colour. In fact, to go the other way and paint the walls in white or off-white would make such a beautiful home appear somehow lacking in soul.
And to mix the colours in such a skilful way, makes this home come alive. While the family room and hall are in the soft wheaten shades of Resene Sisal and Resene Pavlova, the more formal living room is a beautiful dusky Resene Triple Ash, perfect for a long room and which looks stunning against the Resene Black White trims.
You can't go wrong with classic looks for a villa
The Resene Sisal also complements the existing kitchen which has a contemporary farmhouse feel, with tongue and groove doors and extra-wide freestanding cooker.
Says Leanne: "I love the feeling of warmth the colour gives you. We find that they also help bring the green of the garden inside." The couple recently renovated their outdoor living area, installing an outdoor fireplace and a Louvretec pergola. They also reconfigured the windows along the rear of the house.
Tip: A good way to build a neutrals palette of colours is to choose those with the same colour base, for example Resene Sisal and Resene Pavlova are both yellow-based neutrals. When you look at the paint chip, the letter that begins the number code represents the colour, so Y for yellow, G for green and B for brown. On Resene's White & Neutrals charts, the N stands for neutral which means it is a black/white base.
Upstairs, is the domain of the couple's two sons. One of the bedrooms used to have a night-sky theme, with walls painted in deep inky blue Resene Blue Night. When given a chance to change it, son Oliver decided he liked the colour and that it could be easily updated as he grew up. Hence, he now has a bit of a rock-star theme going with a light in the form of a guitar hung above his bed.
The home office is also Resene Blue Night, which gives the room a classic 'man den' feel.
Don't be afraid of changing your mind
The one area to change in colour recently is the hallway, which Leanne felt was too dark. That's now the same colour as the main bedroom, in Resene Pavlova. The front section of the hall is quite wide and at first, she and Kerry thought a classic configuration of hall table and mirror would work well to give the space some personality. Instead, they used a large work by artist Karl Maughan. It looks spectacular.
Tip: Don't just follow a fashion or usual way of doing things. As Leanne and Kerry have shown with their stunning artwork, there are always a number of decorative solutions for a space.
The exterior of the house blends demurely into a street of similarly aged homes and is painted in Resene Rice Cake for the weatherboards and Resene Arrowtown and Resene Linen for the trims.
pictures Photography by Tony Brownjohn
A grand entrance
The grand hallway was repainted to Resene Pavlova and now bears a majestic painting by Karl Maughan.
Classic good looks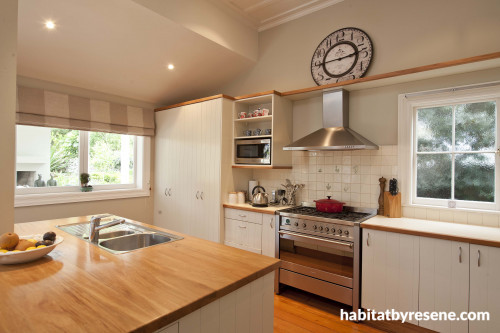 Classic styling for the kitchen includes tongue-and-groove cabinetry and timber benchtops.
All in the family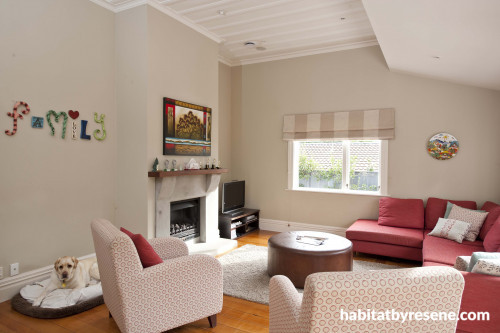 The family room sits next to the kitchen and is warm and inviting in Resene Sisal.
A study in blue… literally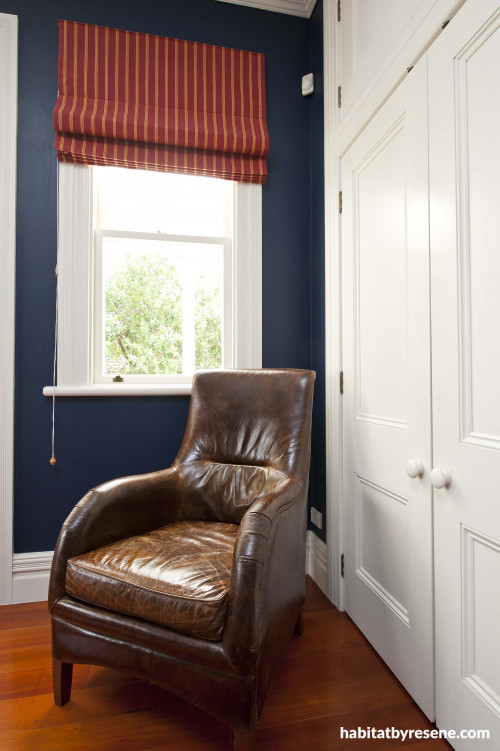 A corner of the home office has a comfy leather chair against walls in Resene Blue Night.
A place for summer living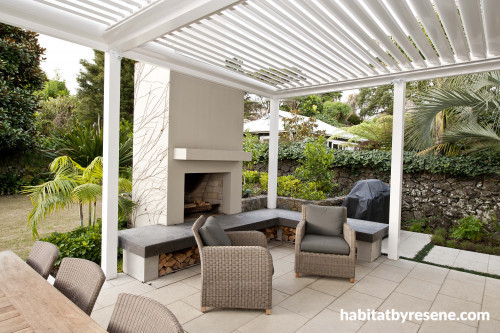 A new Louvretec pergola transforms the north-facing outdoor living area.
An elegant corner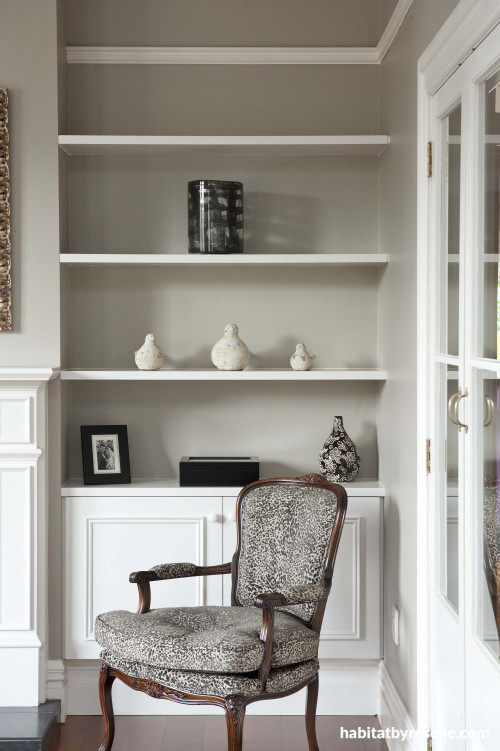 Resene Triple Ash is perfectly offset by trims and shelves in Resene Black White.
Restful wheaten shades and browns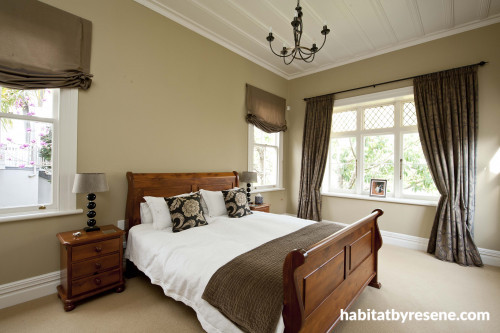 Dusky brown window treatments and a bed coverlet beautifully complement the Resene Pavlova walls in the master bedroom.
Blue for boys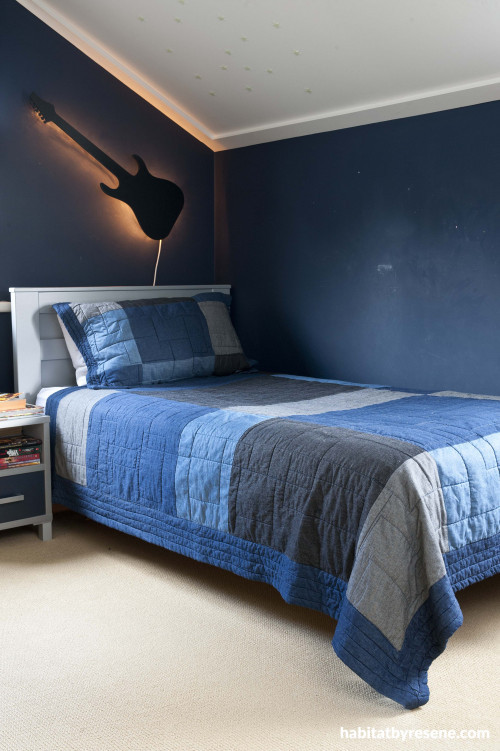 Walls in deep Resene Blue Night match the mood of a pre-teen boy.
Mellow villa features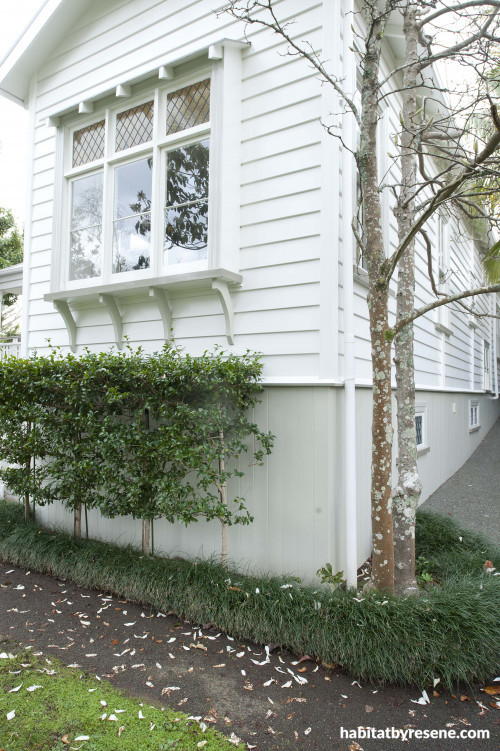 Classic transitional villa features are given a scheme of Resene Rice Cake, Resene Linen and Resene Arrowtown.
the look
If you're stuck on what
colour to use or need colour
advice, try out the Resene
Ask a Colour Expert service.