►
◄
latest
habitat tv
blog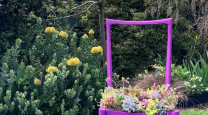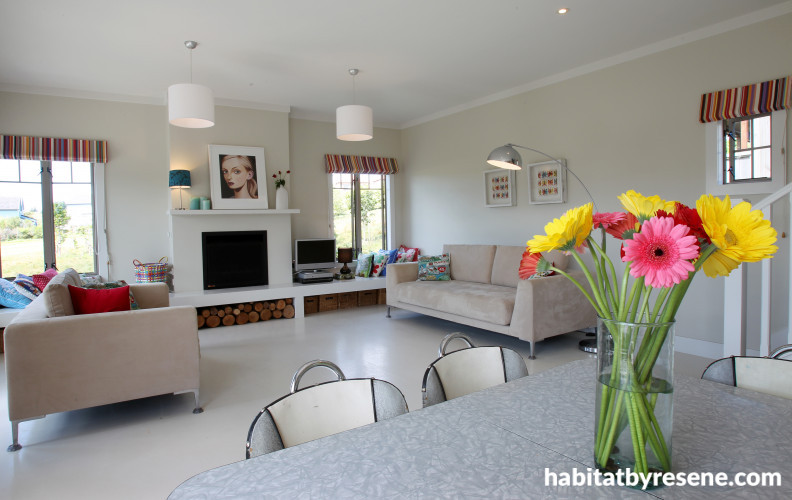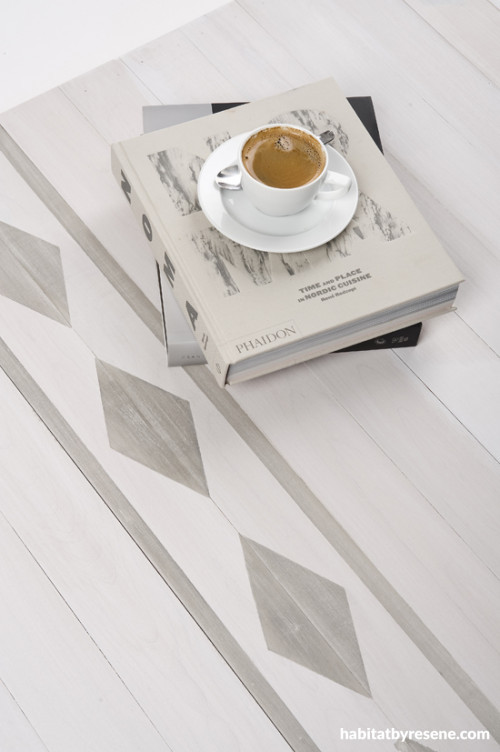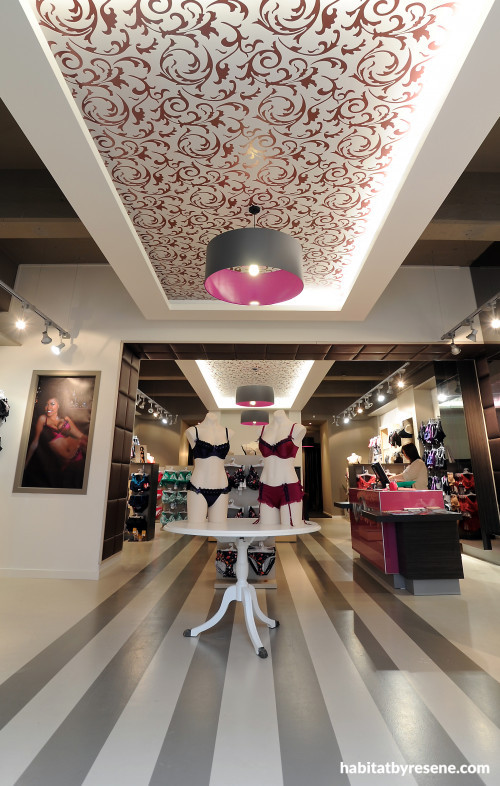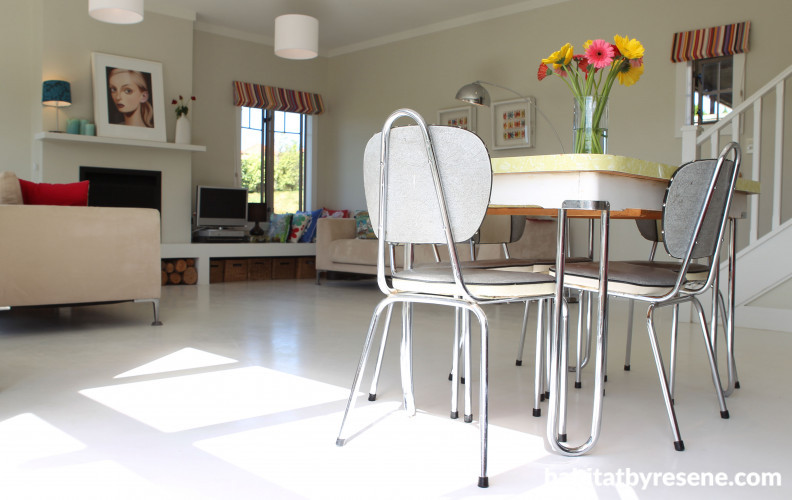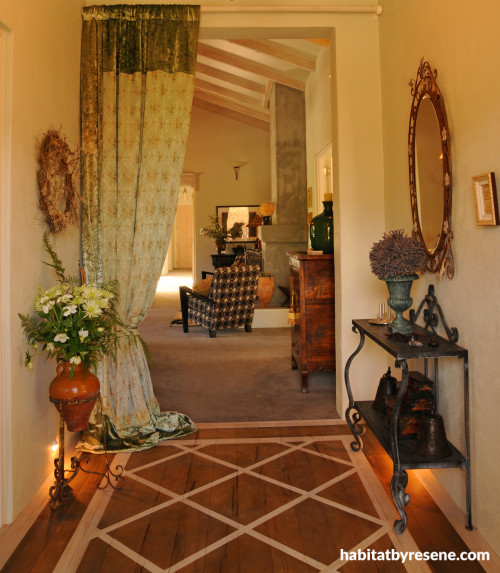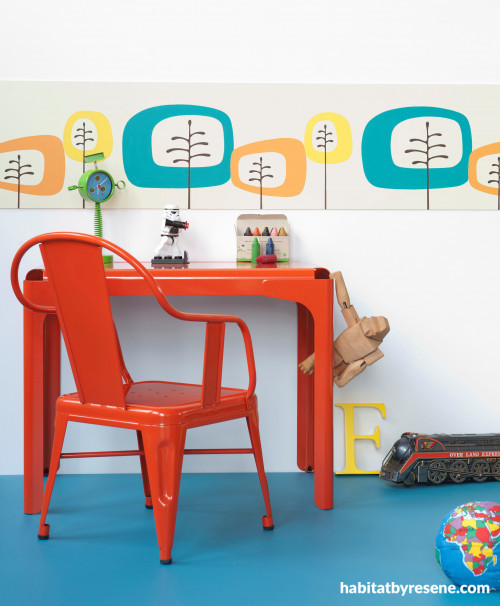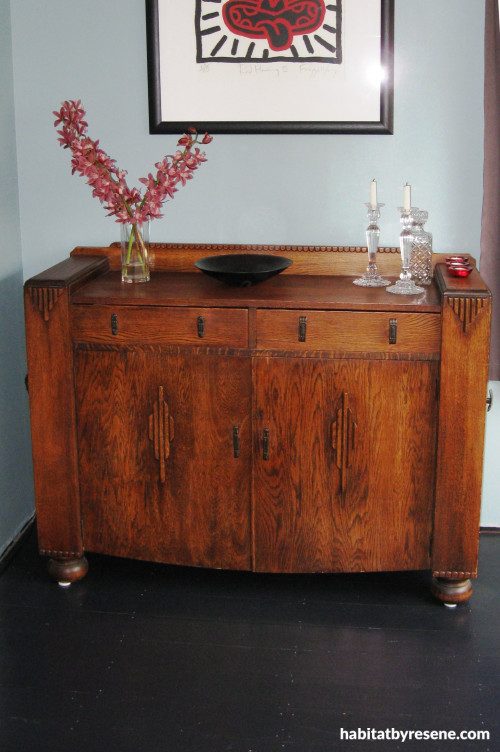 Fashion-forward floors – just paint them
Published: 02 Aug 2012
Do you have a home full of wonderful Resene paint and colour? Send us some snaps by emailing [email protected].
Floored... in a good way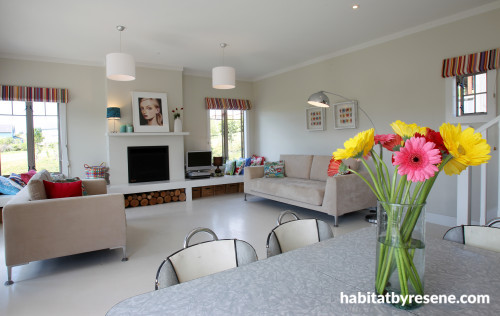 We knew it was a trend when hundreds of people called in to ask about the painted floor that featured in a recent Habitat magazine. Our in-boxes where almost overwhelmed by people wanting to know how to get the same effect as Suzie and Dave Crawford when they used Resene Wan White mixed with a polyurethane for the living room floor in their new-old Cape Cod style home, above. The walls are in Resene Ecru White and trims in Resene Alabaster.
Making whitewash easy. Now, there are painted floors everywhere. And as always Resene is at the forefront of demand, launching a new whitewash product called Resene Colorwood Whitewash. This gives that gorgeous translucency that makes whitewash looks so good, and which so suits the current trend for vintage-style interiors. And it takes away the grief and uncertainty of the old way of applying whitewash… which had to be done in a hurry on you hands and knees!
Rock solid. Solid paint is also becoming popular for floors. If you use the waterborne paint base Resene Enamacryl, you'll get a tough surface that can take the knocks and scrapes. If you want extra protection, top it off with a couple of coats of Resene Qristal ClearFloor waterborne urethane.
Tip: You can even mix it up a little, using whitewash and solid paint on the same floor by using a pattern – stripes, checks, or a border. Once you have whitewashed the floor, simply mask the area you want in solid paint then apply. Of course, this works with two solid paint finishes as well.
Quick and cheap. Painted floorboards look classic but you can paint virtually any hard flooring. It's a great and cost-effective way to tart up chipboard and concrete, or other materials that are usually used as substrates.
If you're blessed with gorgeous timber floors and it you feel it would be a sin to cover them up with paint, there are plenty of other products to use to enhance and protect them. Take Resene Qristal ClearFloor or Resene Aquaclear urethane for examples. Both are waterborne products so they don't have the fumes or messy clean-up problems of solventborne products.
Or if you want the grain of the timber to show but not necessarily the natural colour of the timber, use a stain from the Resene Colorwood Interior Stain range. Timber with a grey tinge rather than those with very red or amber hues are currently popular so stains are a great way of achieving that look.
pictures
Photograph by Frances Oliver
Whitewash made easy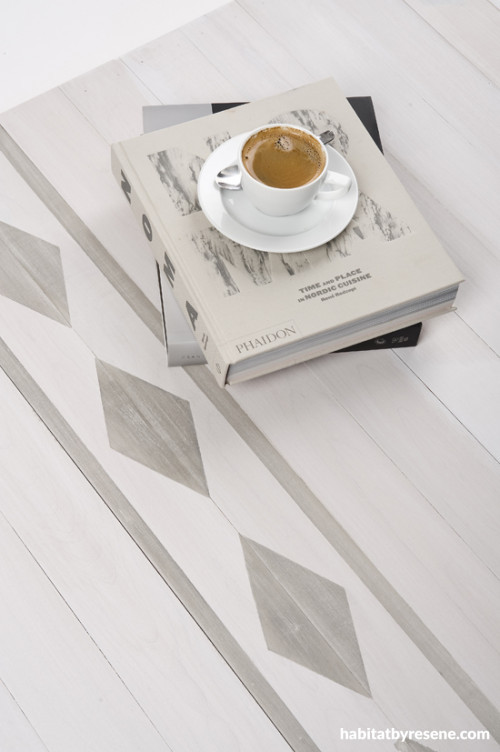 Resene is at the forefront of demand, launching a new whitewash product called Resene Colorwood Whitewash. We also showed you an alternative method a few issues ago with our step by step painted floor.
A corking good look
This floor is actually cork tile coloured with Resene Half Napa (darker) and Resene Eighth Parchment in a kitchen we are featuring more fully in our next issue of Habitat magazine, due out in September. These tiles are done by Cork Concepts.
pictures
Photograph by Frances Oliver
Super striped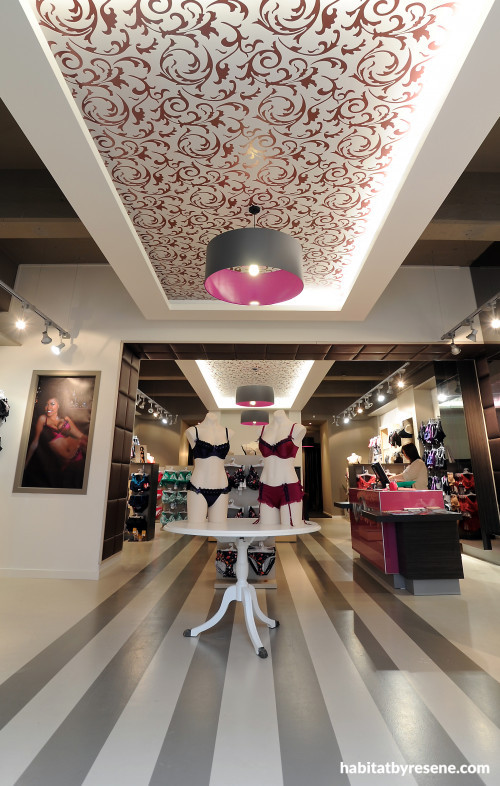 Commercial interiors are often where trends begin. Christy Ormand of Spaceworks used stripes in Resene Half Mondo (the darker) and Resene Half Drought for the floor of lingerie and swimwear outlet Avokado.
pictures
Photograph by Grant Southam, Campbell Photography
Cape Cod classic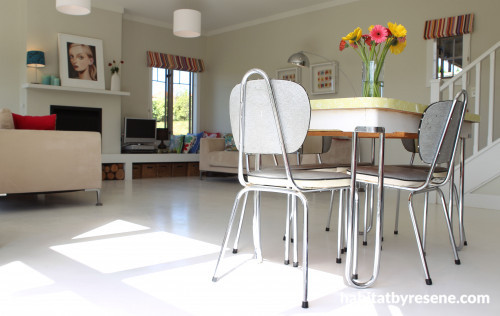 Another view of Suzie and Dave's painted floor, done in Resene Wan White.
pictures
Photograph by Frances Oliver
Mixing paint and timber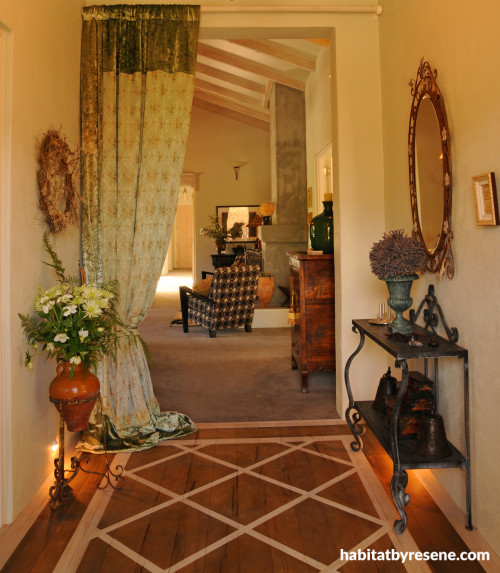 This diamond-shaped chequerboard floor was created by Ros De Coek by painting Resene Blanc lines over timber floors finished with a dilute solution of Resene Waterborne Colorwood stain.
pictures
Photograph by Rossi Gannon
Having fun for the kids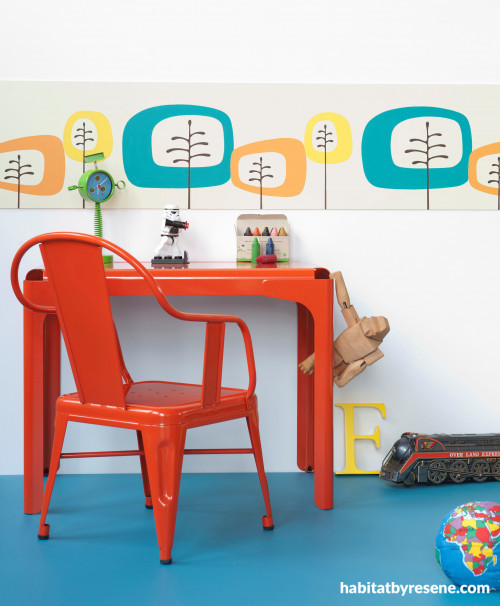 A floor painted in Resene Calypso is a fun addition to the is child's space, as is the retro-styled frieze painted in Resene Flashback (orange), Resene Spotlight (yellow), Resene Free Spirit (teal), with Resene Bootleg (dark brown) detailing, all set against a strip of Resene First Light on a wall of Resene Half Alabaster.
pictures
Photograph by Emily Andrews
An elegant inky base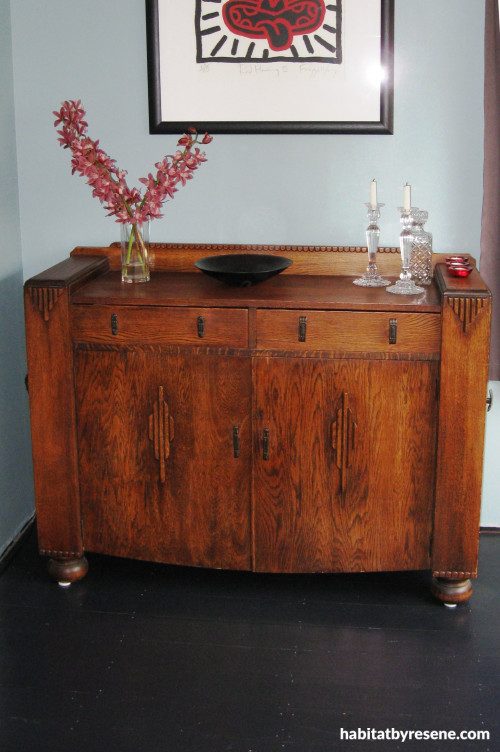 Homeowners Lee-Ann and Martin Warr sent in this great photo of their floor painted in Resene Jaguar, a sophisticated and dramatic inky colour. It goes perfectly with walls in Resene Metamorphis.
Top tips to get a white floor finish
The painter mixed this floor finish as a custom blend on the job. If you're keen to create the look we recommend:
Solid white floor finish – use Resene Walk-on tinted to your chosen colour need a thin coat of Resene Concrete Wax to enhance cleanability but also to improve surface hardness of the system.
Semi-transparent white floor finish – use Resene Qristal ClearFloor with Resene Colorwood Enhance White. Resene Colorwood Enhance can be added to all coats if an increasing level of white is required.
Or for a blonded look use Resene Colorwood Whitewash, or Resene Colorwood tinted to Resene Rock Salt.
Always view the Resene colour charts and wood samples in store and try your desired finish out on a sample panel of the actual floor to be coated before making your final decision. With products like Resene Colorwood Enhance you can vary the whiteness of the finish to suit your desired look.
the look
If you're stuck on what
colour to use or need colour
advice, try out the Resene
Ask a Colour Expert service.