►
◄
latest
habitat tv
blog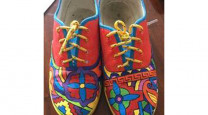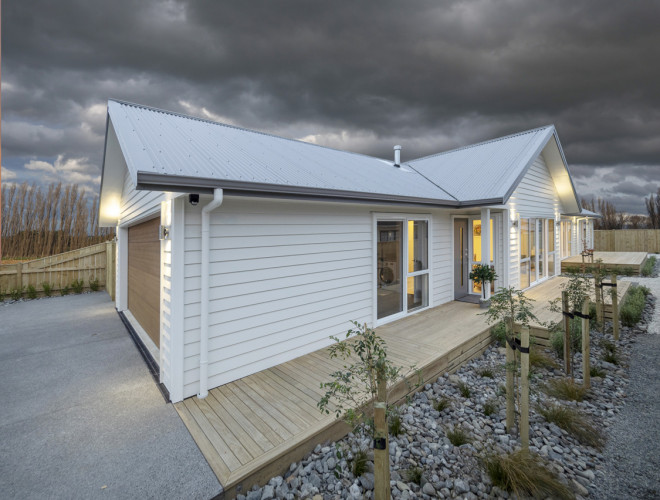 Ensure your roof choice will stand the test of time
30 Mar 2021
Whether you're building new or repairing an existing home, you want to make sure that your roof a choice will not only look great but will also stand the test of time.
Locally made, COLORSTEEL® is a durable, robust, time-tested product that has been keeping Kiwis safe, warm and dry for more than 35 years. Used on everything from classic villas and contemporary homes to rural buildings all over Aotearoa, Colorsteel® has become part of the local landscape
The enduring success and popularity of Colorsteel® is no accident. It's a result of the ongoing commitment Colorsteel® has to research, development and testing to ensure that Colorsteel® will stand the test of time.
The company's advanced coating system encompasses eight unique layers that work harmoniously to provide superior corrosion resistance and protection. The result is a durable long-lasting product that is backed by a strong warranty. Colorsteel® colours work well with Resene paint colours, ensuring your home's exterior looks timeless and lasts for many years to come.
Colorsteel® Warranties and taking care of your roof
'Genuine Colorsteel® is backed by comprehensive warranties and ongoing support. Your warranty is issued by New Zealand Steel and ensures your investment is protected. The Colorsteel® product range is made to be durable and low maintenance, providing protection for a range of environments found across the country.
Designed for moderate to severe environments, Colorsteel Endura® is the product solution for most of the country. For harsher environments, like the rugged west coast, Colorsteel Maxx® will be the product of choice. Depending on the location of your property, Colorsteel Endura® and Maxx® can both be warranted for up to 30 years.
While regular rain washing will take care of the majority of your maintenance needs, some areas may need to be infrequently manually washed to prevent the build-up of dirt and debris. For further details on manual washing and the specific Colorsteel® warranties read through the Colorsteel® warranty & maintenance page'
The real deal
Colorsteel® has become a household name in New Zealand, and therefore it is sometimes used as a generic term to describe 'coloured steel'.
An unfortunate consequence of this is that homeowners often think they're purchasing Colorsteel® products when they've been supplied with something else. To ensure you receive genuine Colorsteel®, there are several steps you can take:
Ask your supplier to confirm, in writing, that they are supplying genuine Colorsteel® products that are made by New Zealand Steel.


Make sure they confirm the product solution, gauge and colour. E.g: Product solution: Colorsteel Endura®, Maxx®, or Dridex®. Gauge: Typically, 0.40mm or 0.55mm


If possible, check the branding on the back of the Colorsteel® sheets when they arrive. And if your order has come with protective film, make sure it has Colorsteel® branding present as well.


Always ask your roofer or roll former for your warranty document and your Colorsteel® Certificate of Authenticity.
COLORSTEEL® is proud to stand behind the performance of all its products, and that's why they're backed by a range of warranties. Your warranty will vary depending on your chosen solution and environment. Visit www.colorsteel.co.nz/warranty for more detailed information.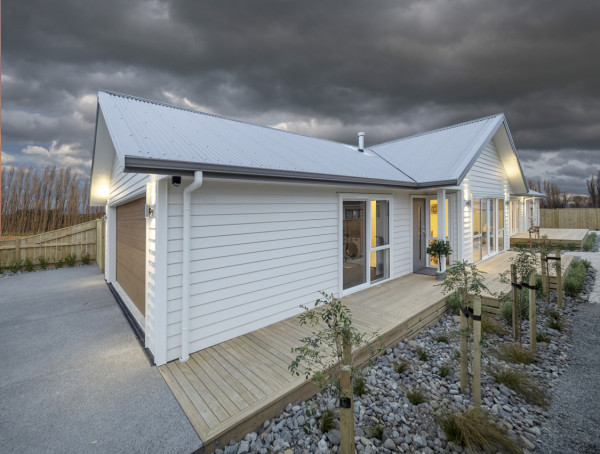 Colorsteel® Cloud is light and bright and works well in coastal environments or as a contrast contrast for homes with dark weatherboards. Pair it with complementary Resene colours such as Resene Cobblestone, Resene Terrain and Resene Winchester.
Do you have a home full of wonderful Resene paint and colour? Send us some snaps by emailing [email protected].
the look
If you're stuck on what
colour to use or need colour
advice, try out the Resene
Ask a Colour Expert service.
the look
If you're stuck on what
colour to use or need colour
advice, try out the Resene
Ask a Colour Expert service.