►
◄
latest
habitat tv
blog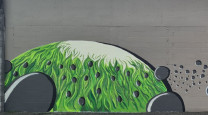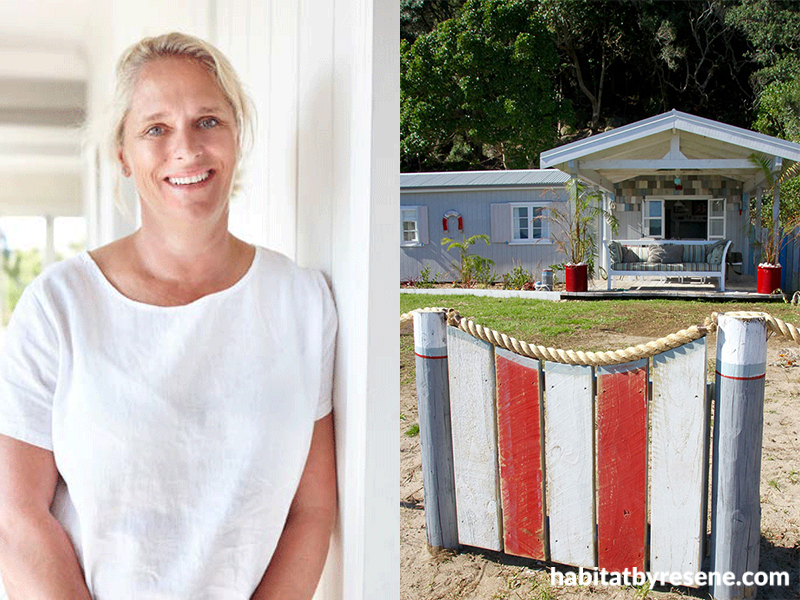 Vanessa takes beach chic to new levels
22 Jun 2017
Vanessa Owens, owner of Driftwood Seaside Escapes and a serial renovator uses Resene paints and paint effects to achieve the beach chic look she is after, and for which Driftwood has become known.
Tell us a bit about yourself and your work.
My design and style is an extension of my life and who I am. I live on the water, love sailing and diving and am forever being inspired by the environment around me to create laid-back coastal living. My home and business reflect simple, tonal colour palettes that complement the outdoors, and a texture-driven approach to design.
My mantra is not to compete with the natural beauty of the coast but to create spaces that are in harmony, and will take all the knocks that come hand-in-hand with coastal living with kids.?
Do you have a favourite or particularly memorable project?
Reef Cottage at Tapuaetahi Beach. It was a micro budget so we did as much as possible ourselves, upcycled just about everything and went for a dreamy, nostalgic feel with hand-painted shingles and a nautical striped fence. Now, we think it is the prettiest little house on the beach.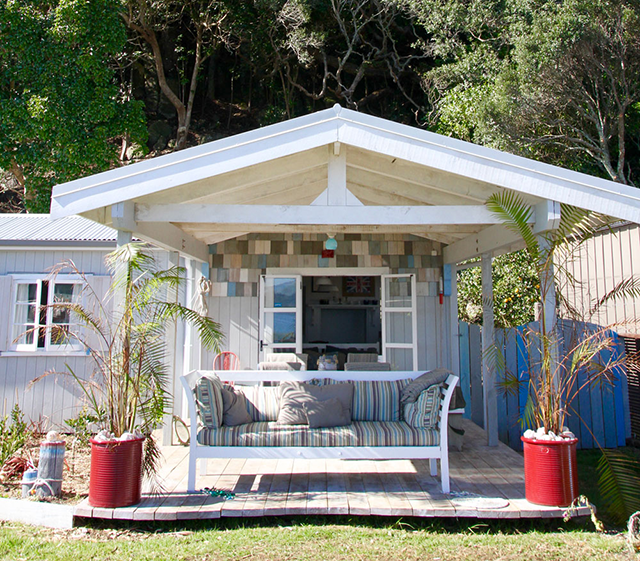 The exterior of Reef Cottage is painted in Resene Kensington Grey, with shutters painted in Resene Wan White. The shingles were handpainted, using a 50/50 wash with water and Resene Hemisphere, Resene Gravel, Resene Kensington Grey, Resene Triple Sea Fog, Resene Linen and Resene Coastal Blue.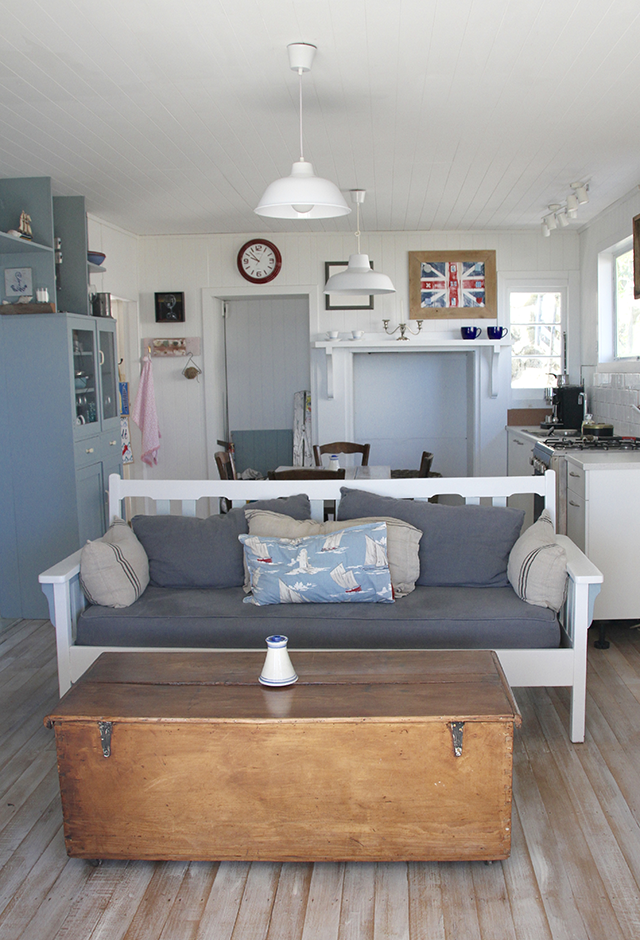 In the main living area, the walls are painted in Resene Sea Fog and ceiling painted in Resene Wan White. The cabinetry is painted in Resene Coastal Blue.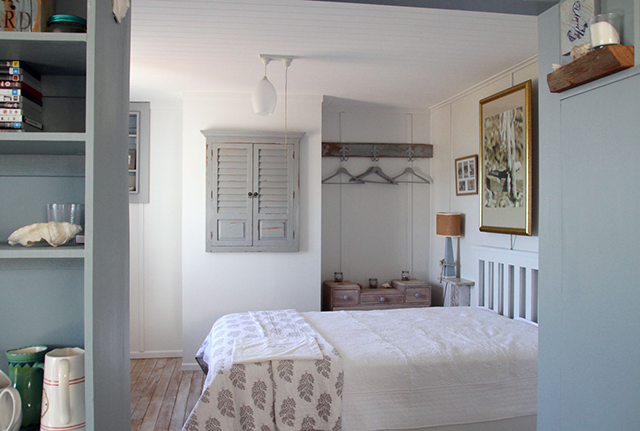 The bedroom follows the same colour scheme with Resene Sea Fog and ceiling painted in Resene Wan White, and cabinetry painted in Resene Quarter Gravel.
Do you have a signature or favourite style?
Beach chic! I am passionate about complementing the coastal environment with soft blues, whites and greys. I have even taken a kina into Resene for colour matching! Living in harmony with our natural landscape means creating spaces that are affordable and inviting as well as durable.?
What home/architectural/design trends are you excited about at the moment and why?
I try and not follow trends and prefer a timeless approach to my design. I am lucky that Scandinavian Design is emerging in New Zealand as it uses a lot of my colour palette and makes me look on point. I love that recycling and upcycling furniture and materials is popular but I also believe that for really good design the end product should not look like it is upcycled.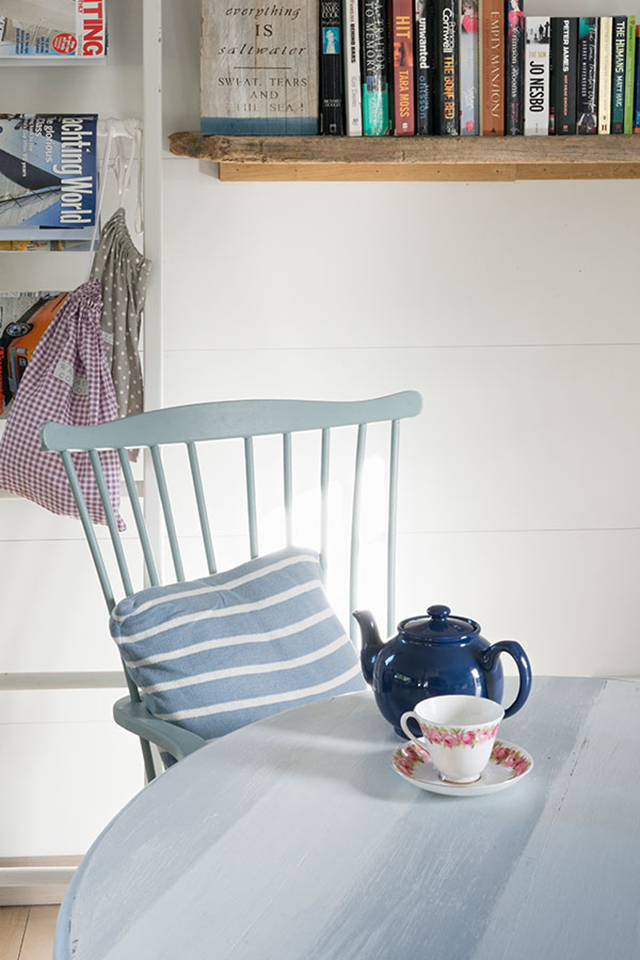 For the cottage, Vanessa upcycled pieces of furniture using Resene paint. Get the look of the table with Resene Coastal Blue and Resene Wan White.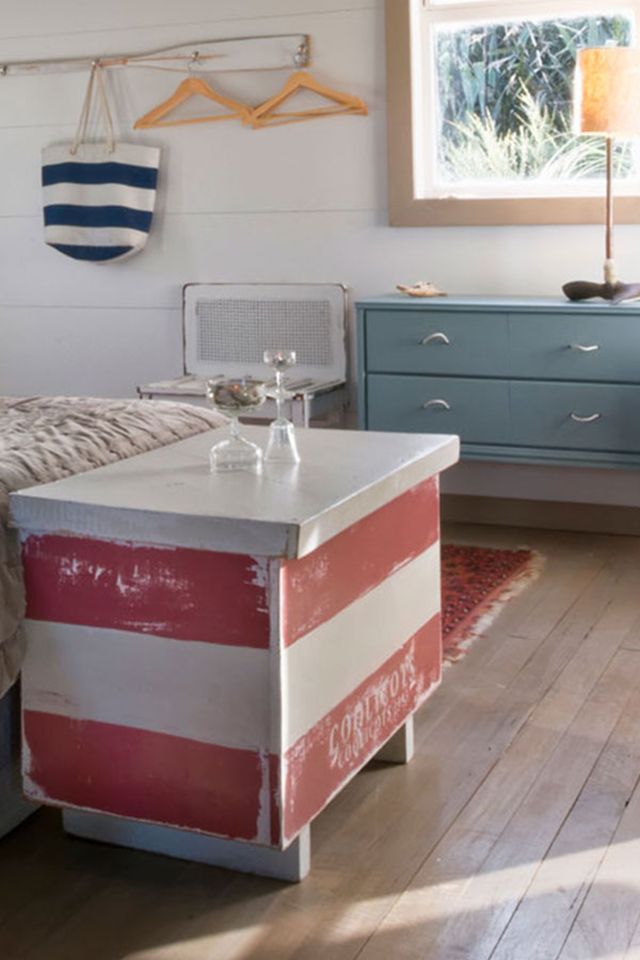 Get the look of the side table with Resene Alabaster and Resene Simply Red. The walls are painted in Resene Sea Fog and cabinetry in Resene Quarter Gravel.
What Resene colours are you drawn to at the moment and why?
I love the Resene Sea Fog range and often use triple and single in the same area to play with the light, beautiful dreamy colours that are neither white or grey. I am a huge fan of Resene Wan White for skirting and trim. As a colour it works really well in high traffic areas and just gets better with age. Another favourite is Resene Kensington Grey, my exterior go-to for coastal properties as it stays grey in all lights; greys can err towards mauve next to the sea on sunny days.
If you were designing for yourself, what three things would top your wish list?
1. To start with a great base, a home with some character and history.
2. Lots of honed carrara marble.
3. Soaring, high ceilings – I love the sense of space and light this creates.
Photography by Vanessa Owen. See more of Driftwood Seaside Escapes and booking info at www.driftwoodnz.com.
Published: 22 Jun 2017