►
◄
latest
habitat tv
blog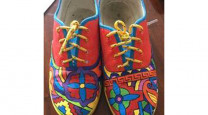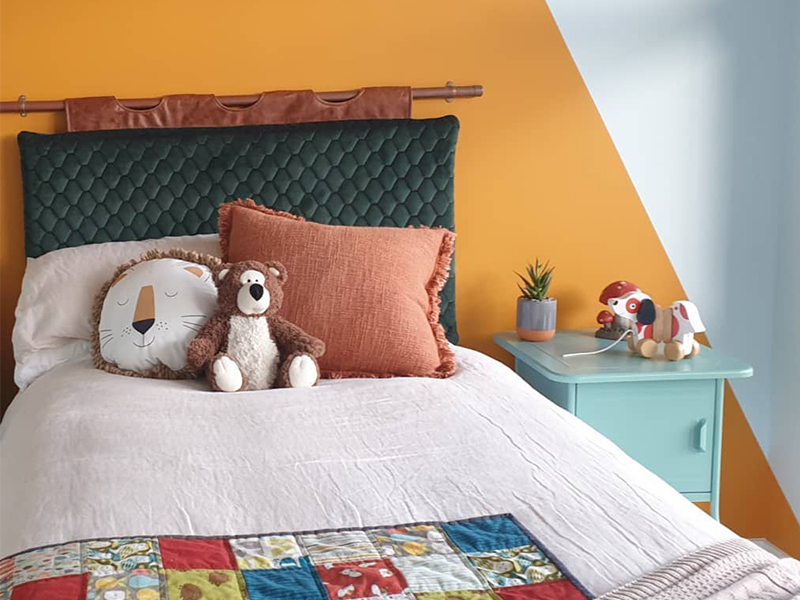 Reader's Roundup: August 2020 Edition
02 Sep 2020
Your creativity continues to brighten our inboxes and social pages! Here are a few of the ingenious ways our readers have cleverly used Resene paints.
Eddison's adventure filled bedroom in Resene Pirate Gold
When Emily set out to redecorate her son Eddison's bedroom, she had two main goals. Firstly, to create a room that Eddie would be inspired to play in, and secondly, to create a space that could grow with him so she wouldn't have to redecorate again in a year's time.
She chose to paint the walls in Resene Cut Glass, a clean and icy green blue, with a striking feature in Resene Pirate Gold running up one wall and across the ceiling. The result, a modern and playful design, is everything Emily was hoping to create and more.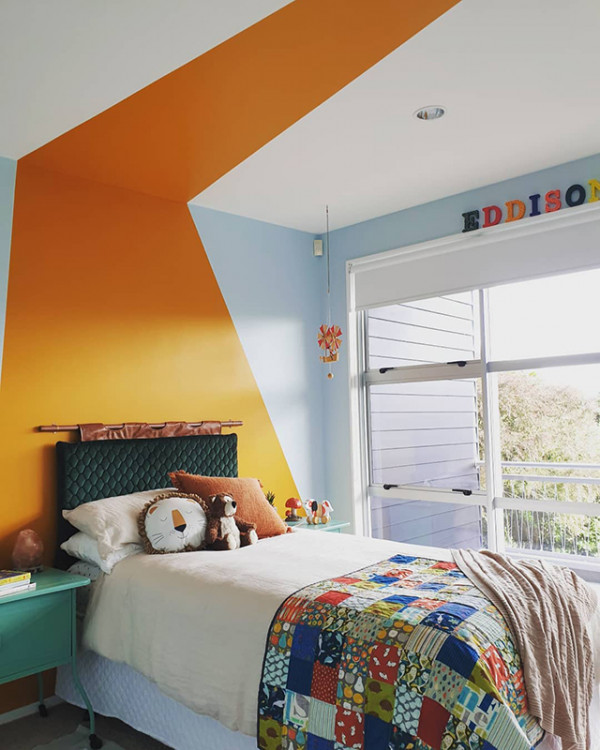 A bold colour stripe in Resene Pirate Gold extends up one wall and over the ceiling of Eddison's bedroom. It's a fun and creative design perfect for an adventurous child's bedroom. The walls in Resene Cut Glass bring a clean and soft look to the rest of the room.
"I wanted Eddie to love his room and feel like he was on an adventure in here," Emily says.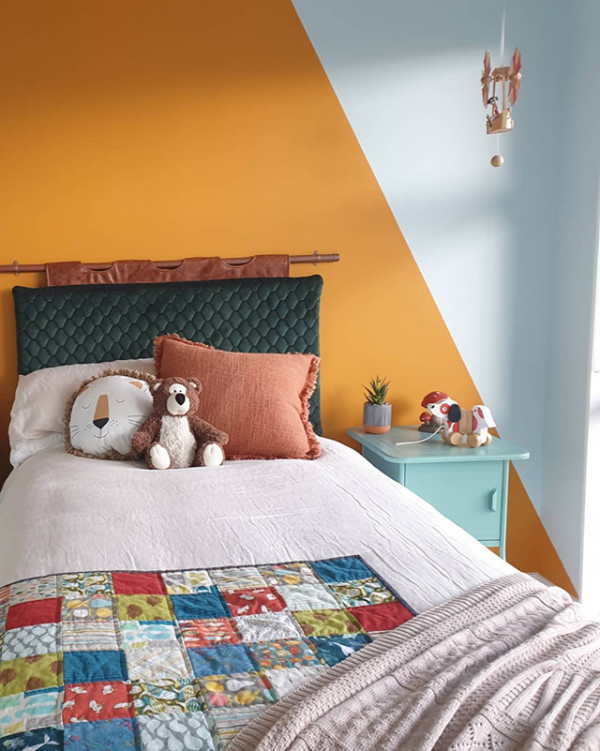 In Eddison's striking bedroom, mum Emily created an energetic design on the wall and ceiling using Resene Pirate Gold. The gold colour block pops against the icy blue walls in Resene Cut Glass. A bedside table in a hue similar to Resene Half Kumutoto is a fun addition.
See more of Emily's interiors on her Instagram
Violet the Fairy's enchanted Granny Smith doors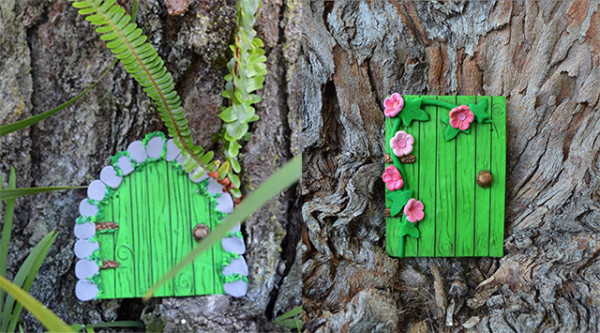 Nikki created these charming fairy doors by crafting the base shapes out of baked polymer clay. The doors are washed in Resene Black and the dainty flowers were painted with Resene Drop Dead Gorgeous and Resene Colour Me Pink tinted with Resene White.
When Nikki Badger and her family found themselves sharing their lockdown bubble with Violet the Fairy living in the tree in front of their St Heliers home, it was the perfect opportunity to beat quarantine boredom by crafting some magic of their own.
Using polymer clay, Nikki created a series of mystical doorways and scenes to transform their front yard into mystical Fairy wonderland. Resene colours brought their masterpieces to life, adding details like the wee flowers in Resene Drop Dead Gorgeous and Resene Colour Me Pink.
Their whimsical creations were a hit with everyone passing by, especially their littlest neighbours who loved coming back to see what new additions had popped up overnight. Luckily for their fans, Violet is showing no signs of moving on anytime soon!
See more of the Enchanted Forest Fairy Doors on Instagram.
Katherine's nature-inspired outdoor mural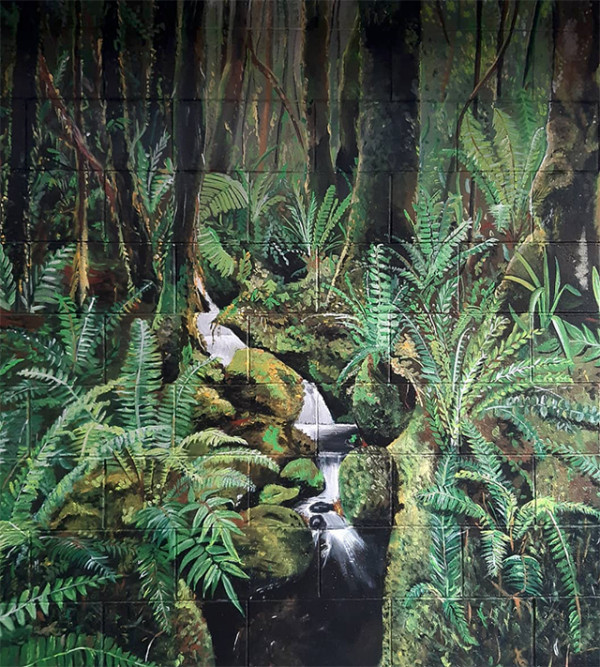 Katherine created this eye-catching nature-inspired mural using Resene testpots in Resene Paris Daisy, Resene Galliano, Resene Tree Frog, Resene Dizzy Lizzy, Resene Green Pea, Resene Jambalaya, Resene Hairy Heath, Resene Quarter Stack and Resene White.
Tackling a large scale forest mural on an concrete block wall was a real learning experience for Katherine of Katherine Rose Arts – and a messy one at that.
"Through rain and shine, I was out there getting mucky and covered in green paint. So. Much. Green," says Katherine.
To create her native bush inspired mural, Katherine used a range of earthy Resene testpots in colours that include Resene Paris Daisy, Resene Galliano, Resene Tree Frog, Resene Dizzy Lizzy, Resene Green Pea, Resene Jambalaya, Resene Hairy Heath, Resene Quarter Stack and Resene White.
But despite the mess, Katherine says the project was well worth it, "I loved every minute of this project. I learned so much from this, the main lessons being how to loosen up and trust in my own abilities," she says.
See more of Katherine's work on Instagram.
Amanda's colourful vegetable boxes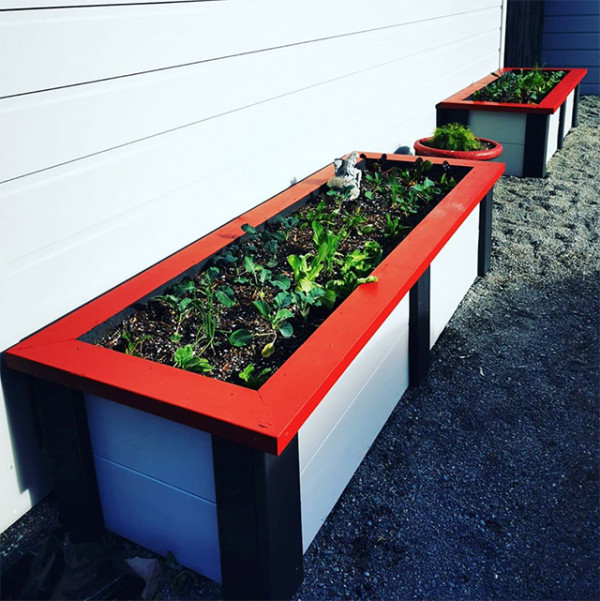 Colours like Resene Solitude, Resene Indian Ink and Resene Pursuit have transformed these planters into vegetable boxes with style.
With just a fresh lick of Resene paint, Amanda of Performance Decorating in Masterton gave these timber planter boxes a whole new lease on life. As well as looking fresh, the paint will help protect the wood from the elements to keep them looking great longer – which is especially useful as we enter the temperamental spring season.
"It has brightened up a stark wall and has been exciting to watch my vegetables grow too," says Amanda.
Create a similar look in your garden by giving your planters a refresh with Resene testpots. For this colour scheme, try painting the ledges in Resene Pursuit, sides in Resene Solitude and corner trims in Resene Indian Ink.
See more clever colour ideas on the Performance Decorating Instagram.
images Nikki Badger, Emily Hunt, Katherine Rose, Performance Decorating