►
◄
latest
habitat tv
blog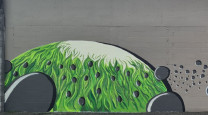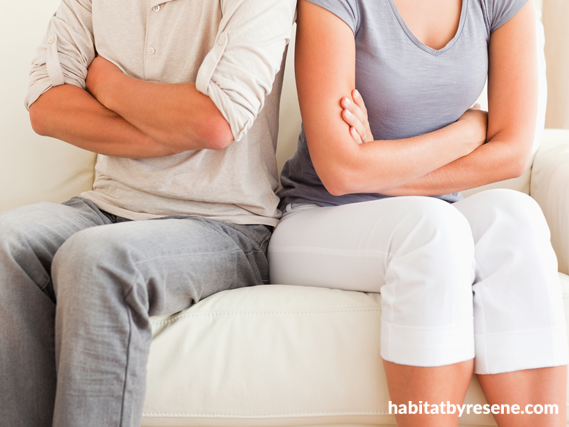 Nicola's top tips for managing renovation stress
20 Apr 2016
Even designers aren't immune to the stress thrown up by taking on a renovation. Interior designer and renovator Nicola Manning has been reminded of how different personalities cope with the stress of renovations, something she witnesses often in her job:
Some people require a lot of information and a lot of reassurance through out the project, whereas others appear to be happy to let the process unfold and wait to see the result.
It's critical when embarking on a project such as renovating or building a new house, to understand how both you and your partner cope with the process of making lots of decisions (from paint colours to roofing types), managing expectations, coping with budget changes, changes to timeframes, unexpected delays or circumstances beyond your control.
Of course, the larger the project, the higher the likelihood of stress.
Here are some key tips for managing emotions and stress during renovations:
1. Have a very clear vision of the final result. Share the vision with each other and ensure that you can clearly explain it to your
designers and contractors. Collect photos through inspiring websites and magazines to illustrate different aspects of the project.
2. Put in a lot of planning early on. There is a big payoff for putting in this early work in, as the more changes you want to make later in the project, the more delays and expense you will incur, which in turn creates stress.
3. Establish very clear roles. Who is responsible for what activities? Who is the first point of the contact? Who pays the bills? What is your preferred way of communication? Do you like to receive phone calls, texts, emails? How regularly do you wish to meet with your builder, contractor, designer?
4. Work with an architect, interior designer, builder, and landscaper who you have a great working relationship with. Communication and trust are critical from all parties. Make your expectations clear and find out what their expectations are of you.
5. Establish your budget. Have a very clear understanding of the cost of the project, what are confirmed costs, what is estimated, and how variances will be handled. Understand when payments are expected to be made and in what timeframe. Understand you and your partner's stress triggers. Is it delays, lack of communication, unexpected changes? Once you understand these it makes it easier to work with your contractors in a way that minimises these trigger points.
6. Be patient with each other. Understand that everyone copes with this process in a slightly different way. Gain a clear understanding of what the base cause of any stress is and then address it as quickly as possible.
For more of Nicola's blogs and industry commentary see www.nicolamanning.design.
Published: 20 Apr 2016