►
◄
latest
habitat tv
blog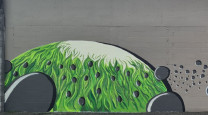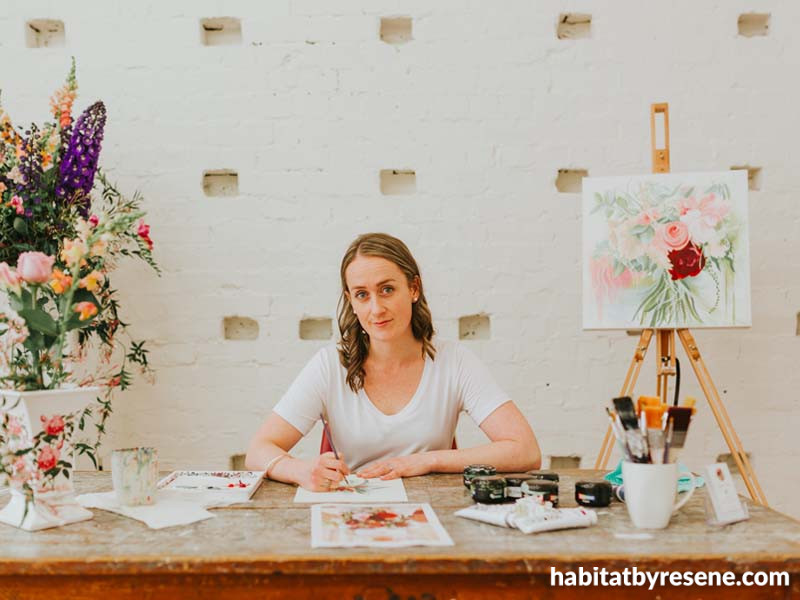 Natalie says it with florals
10 May 2018
For artist Natalie Parker, it's always been about flowers. From a little girl doodling floral patterns on her notepad, to an established artist who creates custom bridal bouquets on canvas, this floral-obsessed artist shows no signs of stopping.
She tells us more.
Tell us a bit about yourself and your work.
I'm a floral obsessed artist, wife and teacher, spreading joy and beauty with my paint brush.
I specialise in painting customised bridal bouquets. I love to transform bride's bouquets into exquisite keepsakes that they can enjoy for years to come. When they hang the work in their home it serves as a reminder to them of the day that they said "I do" and the vows they made. It truly is a special gift and a wonderful way to commemorate their marriage.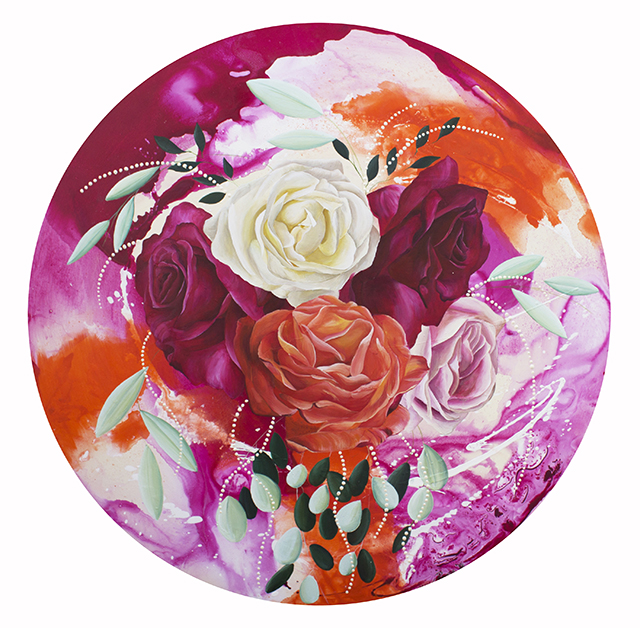 He Makes My Dreams Come True by Natalie Parker
I also regularly exhibit in shows throughout New Zealand, including the NZ Art Show and Thistle Hall Gallery in Wellington. My work is hung in many homes throughout New Zealand and I'm represented by Artel Gallery in Waikanae.
How has the style of your pieces evolved?
My work has evolved a lot over the years although the floral theme has always remained consistent. I used to paint almost life-like blooms, but I've since loosened up and enjoy being more abstract with my work.
At the moment I am developing a bridal bouquet painting service which I see expanding and really capturing an untapped market in New Zealand and Australia.
In June I will be having a Single Artist Wall at the NZ Art show. This is the first year I have operated at this top level in this show and I'm looking forward to the challenge of producing a solid body of work to showcase to New Zealand's top art collectors and art lovers.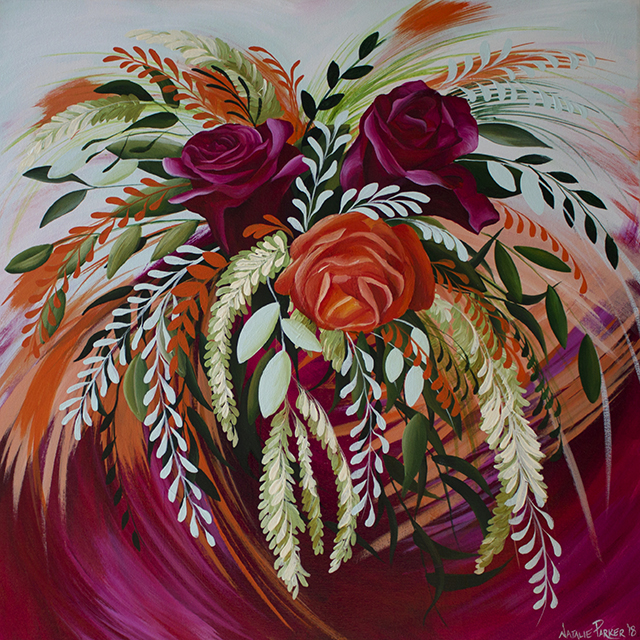 Maybe Today's The Day by Natalie Parker
What has influenced your work?
I've always loved painting and drawing flowers. As a young girl I remember drawing them all the time even on my school notes. There's just something so uplifting about them. I love the shapes, forms and the colours they produce.
Monet is my favourite artist and I draw a lot of inspiration from him. When I think of flowers I hear what Monet said: "I must have flowers, always, and always."
Earlier last year I was blessed to see his work in the flesh at the Metropolitan Museum of Art in New York. I have never been so moved by artwork. My heart was so full, and I was nearly in tears. I couldn't explain it; there was just something so magical about seeing an artist's soul poured onto canvas.
How do you incorporate Resene products and paint into your work?
I use Resene paints for the abstract backgrounds in my pieces. I love the variety of colours available, which allow me to explore different colour palettes.
New Beginnings by Natalie Parker
I get a lot of my colour inspirations from the Resene Instagram feed. It allows me to see what's on trend and really caters to the current home decor market.
Do you have a favourite piece?
My favourite piece is Summer Roses. It has been selected as part of the #biocupartseries where the work will be printed on 50,000+ coffee cups and distributed to cafes in New Zealand and Australia. It's a wonderful opportunity and a great way to get more exposure for my work.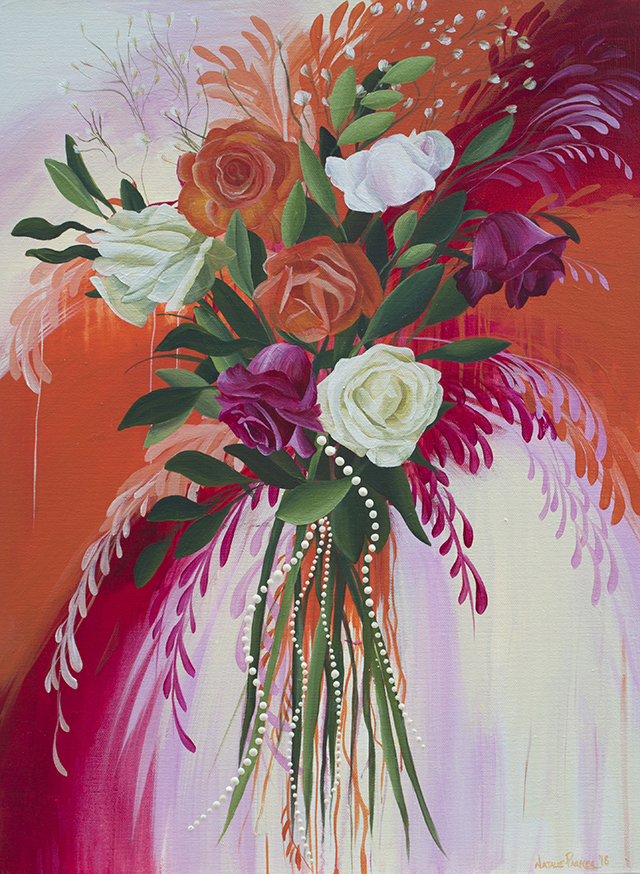 Summer Roses by Natalie Parker
The piece features Resene Grenadier, Resene Dutch White, Resene Grass Hopper and Resene Chelsea Cucumber.
And a favourite colour?
My favourite colour combination to work with at the moment is Resene Colour Me Pink, Resene Grenadier, Resene Reservoir, Resene Chelsea Cucumber and Resene Dutch White.
What's next for your art?
I would like to get into art licensing as I can see that my floral paintings would make fabulous wallpapers and stationery items. Also, as a side line, I would like to develop a range of online art classes teaching what I know. I have been teaching for eight years now and I have a wealth of knowledge and teaching expertise to share. What I find natural is not to some people and I love seeing people light up when they learn painting skills.
See more of Natalie's work on Instagram and Facebook.
Published: 10 May 2018