►
◄
latest
habitat tv
blog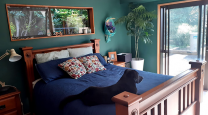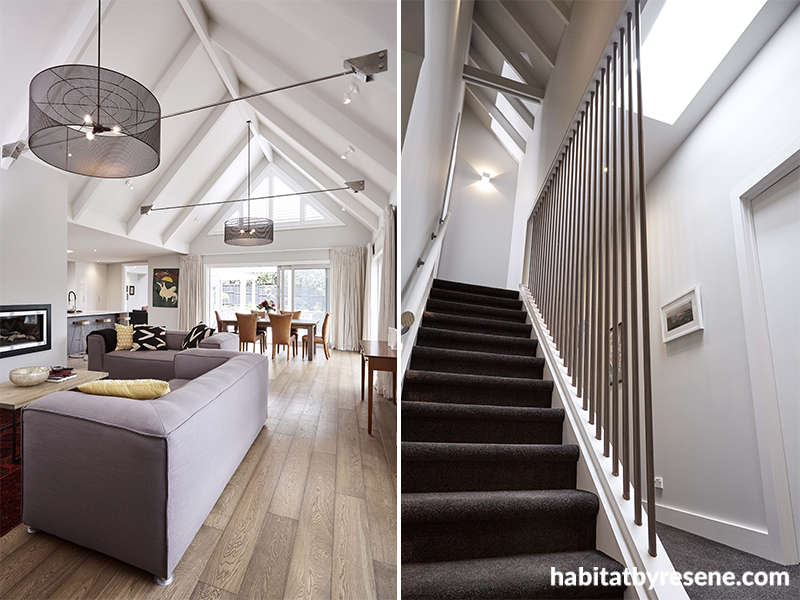 Lessons from a renovation
16 Mar 2017
Habitat editor Sharon Newey and partner Ian Rainey undertook a major renovation of their house last year. Even though they've renovated before, the scale of this project was tantamount to a rebuild, and they learnt many lessons along the way. Here are some of their tips:
1. Start with the right design. Turn the design of your house or renovation upside down and back to front. Think about how it will work for your family in the long term, and in particular regard to technology. A home office may seem obsolete when we have access to screens anywhere at any time, but the couple's teenage sons use it regularly for homework and computer gaming. To take the load off the wireless modem, their computers are hard wired to the modem. The second living area, however, hardly gets a look in and even one TV is almost overkill – everyone tends to watch their own streaming services on their tablets.
2. Find the right builder and sub-trades. Ian and Sharon opted for a labour-only building contract, given their experience of managing renovation projects. It worked well, with builder Lachie Harrison of Harrison Builders. Record everything – all paperwork, all costs, all quotes, all conversations, all deviations, all emails. All payments came out of one bank account for easy tracking, and final payments were only made after all paperwork required by trades for the council (eg PS3s) were handed over. This made it easier when the couple applied for their final code of compliance.
And sub-trades? Take your builder's advice – the sub-trades that worked out the best were the ones Lachie recommended (they already had a good relationship and everyone had a vested interest in the project being a success), whereas the ones Ian and Sharon found themselves weren't as good.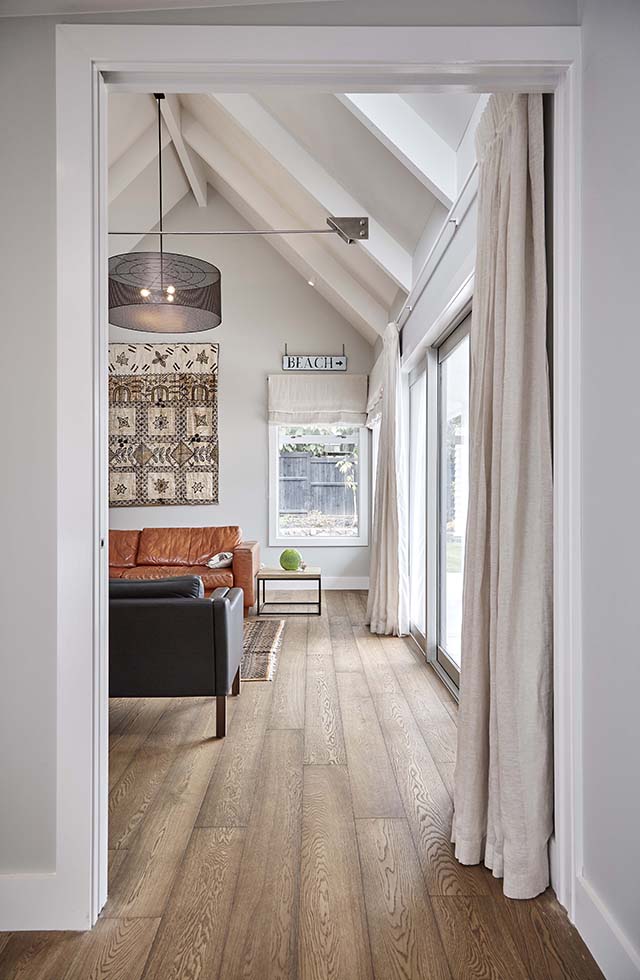 Ian and Sharon chose Resene Quill Grey to paint the living areas in their home, with trims painted in Resene Quarter White Pointer. See the full house here.
3. Don't be afraid to ask questions – of anyone from the council to the builder to the curtain maker. And keep on asking them until you understand the answer. Set your radar on high alert for potential issues and don't ignore it when it pings.
4. Quotes, quotes and more quotes. It's easy when the building industry is so busy and services and trades seem scarce, to just settle for whoever promises to simply turn up. But stick to the old rule of getting at least three quotes. It pays off in the end.
5. Know when you need decorative help. Sharon has been editor of habitat magazine for eight years, but with so many Resene colours, and a family who needed to also approve of choices, she found it difficult to settle on a scheme.
Taking advantage of the free colour consultancy service available at selected Resene ColorShops, she visited Nikki Morris at the Newmarket Resene ColorShop in Auckland, and walked out with the perfect palette.
They chose Resene Quill Grey as the main interior colour with Resene Hit Grey for the office, Resene Dusted Blue for 15-year-old Daniel's room, Resene Tasman for 13-year-old Oliver's room, trims in Resene Quarter White Pointer, bathrooms and spare room in Resene White Pointer, and the exterior in Resene Sea Fog.
The master bedroom has a feature wall in wallpaper from the Khroma Silence collection (Forest Night SIL501) from Resene ColorShops.
It's a relaxing but not too neutral scheme, with colours from the same tonal band.
New materials and technologies are numerous, especially for kitchens and bathrooms, so Liz Kerby of Lizzie K & Co helped the couple sort through the clutter, and choose a couple of feature materials – like the Super White granite benchtop and the paint effect metal rangehood housing using a variety of Resene browns – to add a bit of personality.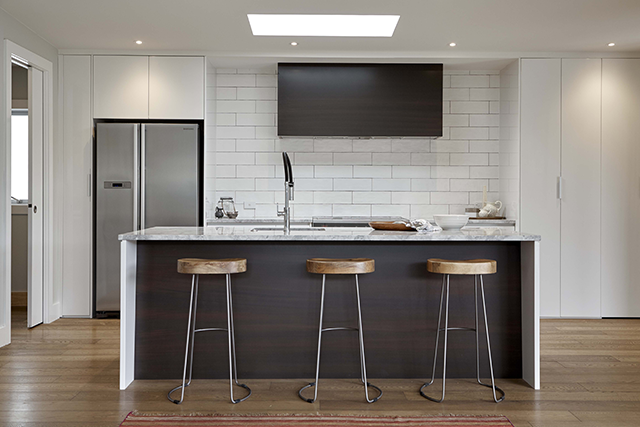 6. Know when to add interest. A copper front door, a balustrade made of galvanised pipe then painted in Resene Spark metallic paint, custom-made over-sized lights made of industrial perforated steel, and a paint effect rangehood and kitchen island front. These bespoke but not expensive elements carry dark bronze touches through the house, and are the first things visitors comment on.
On the outside, the steeply pitched gable of the original house had to stay so Ian and Sharon chose to accentuate it by framing it in aerated concrete panels from Rockcote. Normally used on fences or as wall panels, the rendered finish of the panels looks smart against the new weatherboards.
7. Use the right product for the job. This is particularly true of paint. Take advantage of the technical excellence of Resene paints, and the advice of the staff at your local Resene ColorShop.
Using the Resene Kitchen & Bathroom range will help guard against mould and mildew… particularly if your teenage sons seem to have a problem with open windows.
The Fly Deterrent additive definitely works – the flies now just sit on the stainless steel trusses in the vaulted ceilings instead!
The Rockcote panels and weatherboards needed different types of paint – Resene Sonyx 101 for the panels and Resene Lumbersider for the weatherboards.
This article appears in the latest issue of habitat magazine, available from Resene ColorShops. See the story online here.
Published: 16 Mar 2017