►
◄
latest
habitat tv
blog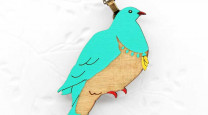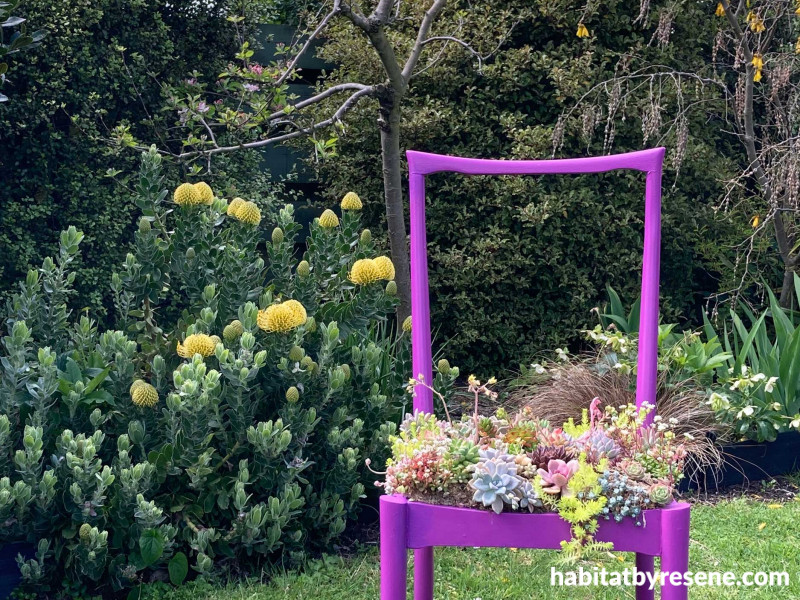 Framed Alive: Artist Kirsty Glasgow is planting and painting the scene
21 Oct 2021
With a handful of succulents in one hand and a paintbrush in the other, Kirsty Glasgow is creating art that lives and breathes. Kirsty's homegrown succulents thrive inside picture frames, door frames and furniture painted in vibrant Resene colours and the results are spectacular.
"We lovingly recycle vintage items to create unique living art," says Kirsty, who suffers from an autoimmune arthritic condition. Despite being unable to fully physically participate in the work she loves, Kirsty hasn't slowed down and encourages others to embrace what they love regardless of their abilities. "We also empower people who are differently abled to enjoy experiences in nature and plant and care for succulents.
"This is a hugely rewarding experience watching these individuals thrive and learn new skills."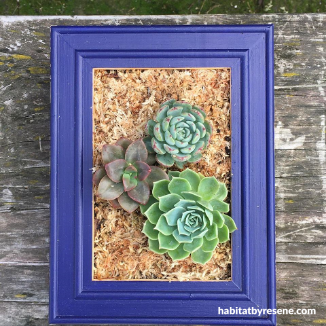 This charming piece was created with Kirsty's homegrown succulents and the frame is in Resene Bullitt.
Framed Alive began as an idea during a business course with The Pop Up Business School Aotearoa, where Kirsty finally found a solution to her ever growing collection of succulents and accumulation of items thrifted from second-hand shops. With a green thumb and a love of upcycling, Kirsty is constantly looking for ways to make both art and her business more sustainable.
"I chose to work towards environmental sustainability from the beginning by putting a focus on how I could reuse materials in an artistic way," says Kirsty.
"I source awesome recycled pieces that someone else doesn't want and visualise how I can plant it imaginatively.
"My inspiration initially comes from seeing items in the likes of charity shops, garage sales and shops that sell repurposed goods. From there, I envisage the final look I want to achieve."
The process of creating these works of art takes time and preparation, as Kirsty must ensure the durability of each piece – especially where wood, soil and water are involved. After she has prepared the wood, she brings her frames to life with Resene paint.
"Resene paints were my choice because of the range of colours that are available, I have grown to become a bit of a colour girl," says Kirsty, who gets her colour palette inspiration from nature. "Take sunsets, lush green fields, a bouquet of flowers or a stormy sky, all of these can affect how we feel.
"I like to bring colour into my work to create a sense of happiness and to make people smile, as this is what the use of colour can do. With my 100 plus species of succulents, I have a whole world of colour at my fingertips."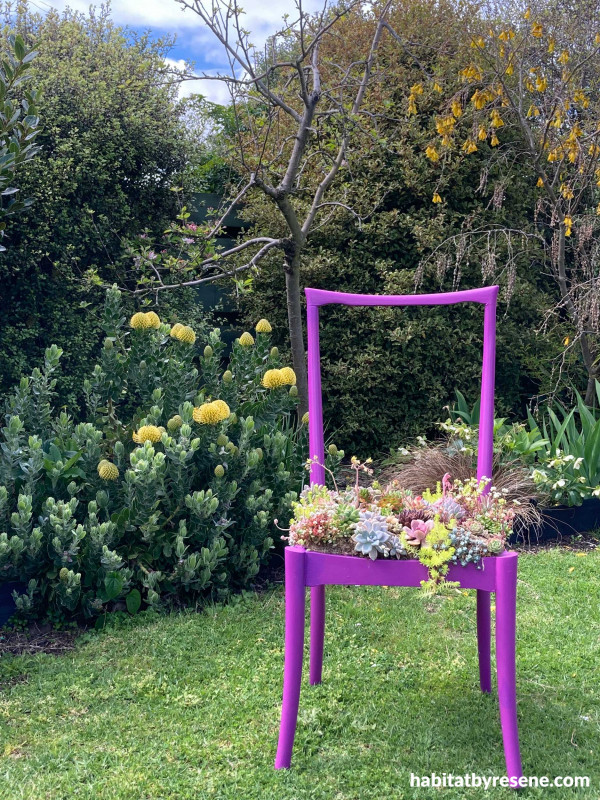 Kirsty's favourite project to date has been her colourful upcycled chair in Resene Belladonna.
While Kirsty loves working with rich native timbers that she finishes in Resene Furniture and Decking Oil, her favourite piece to date has been a flamboyant succulent chair in Resene Belladonna.
"I am super excited to see how it transforms as it grows, as there are many different plants that will take on particular forms as they grow - some will trail, some will arch and others will stand up proud filling the inner spaces," she says.
Kirsty is also an active member of the community, giving her time to ex-clients with traumatic brain injuries that come to her home to help with the watering and planting.
"It is great to offer this experience, as it is one that they wouldn't have otherwise," says Kirsty, who not only juggles her work in the community and her business but is also halfway through a Certificate in Horticulture. With a goal of creating a portfolio of her work for alternative wedding flowers, events and home staging, Kirsty's passion for her work is growing by the day.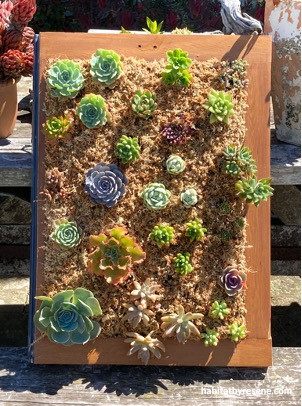 To bring out the natural beauty in the native timber, Kirsty stains it in clear Resene Furniture and Decking Oil.
"Some of my favourite things about Framed Alive are the gorgeous colours, forms and textures that surround me during my day, being out in nature and also the wonderful people who I get to meet."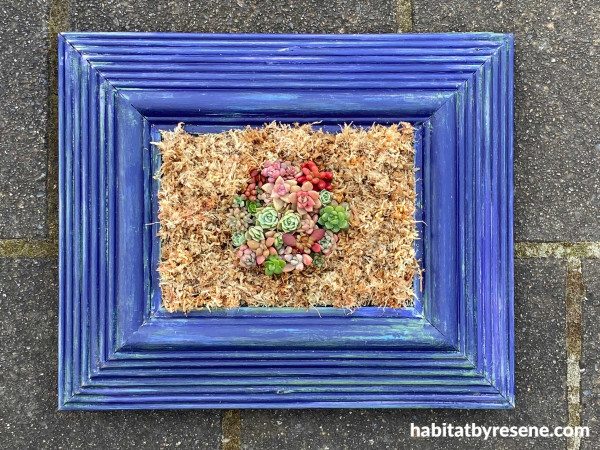 This beautifully detailed piece of art uses Resene Dell, Resene Bullitt and Resene Innuendo.
See more of Kirsty's work on her website, Instagram, and Facebook.
Published: 21 Oct 2021