►
◄
latest
habitat tv
blog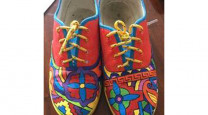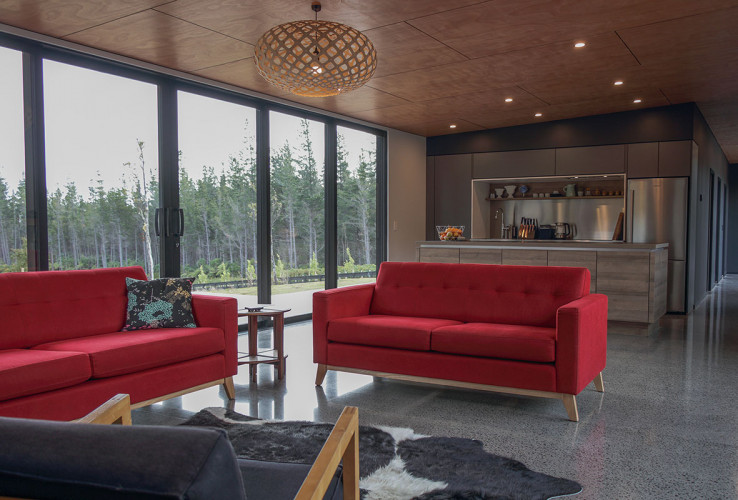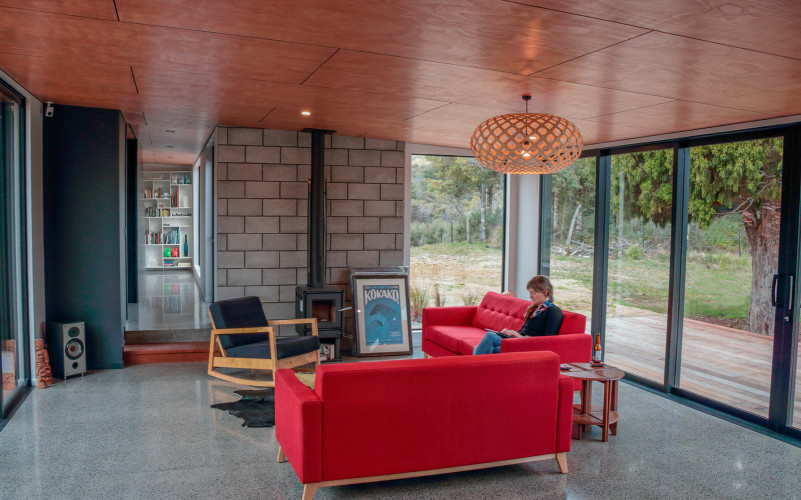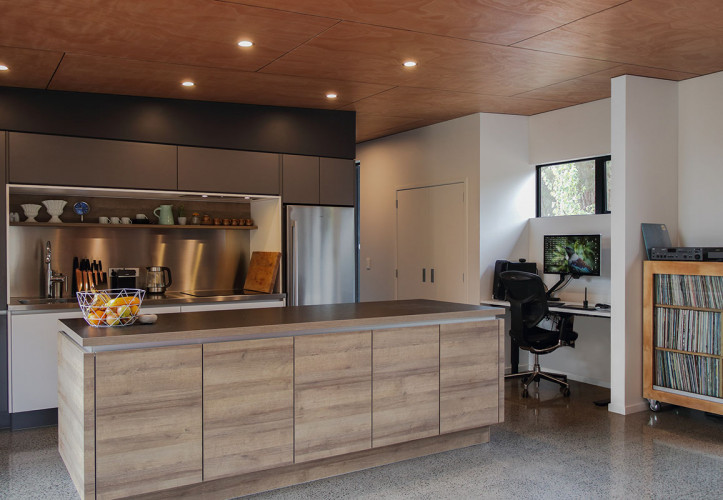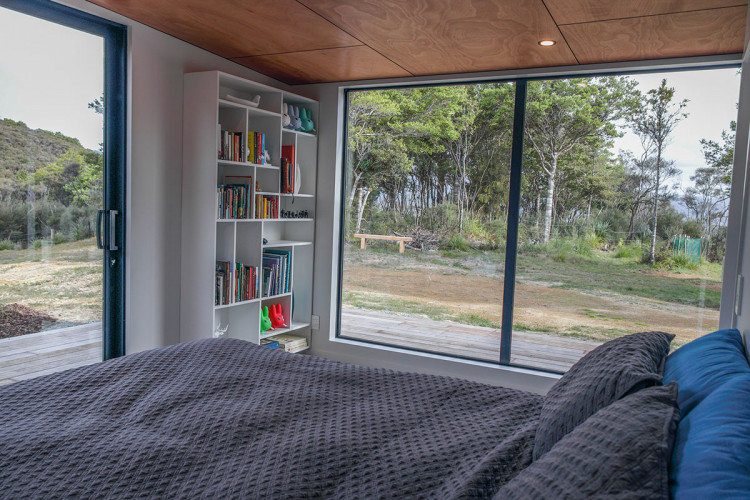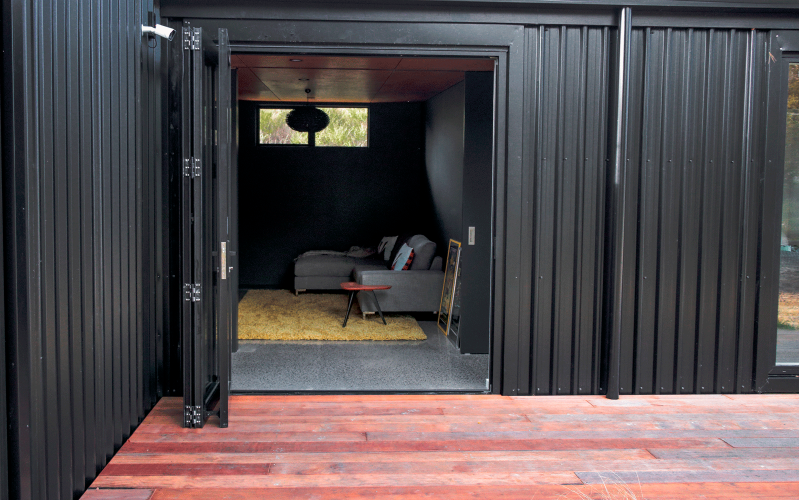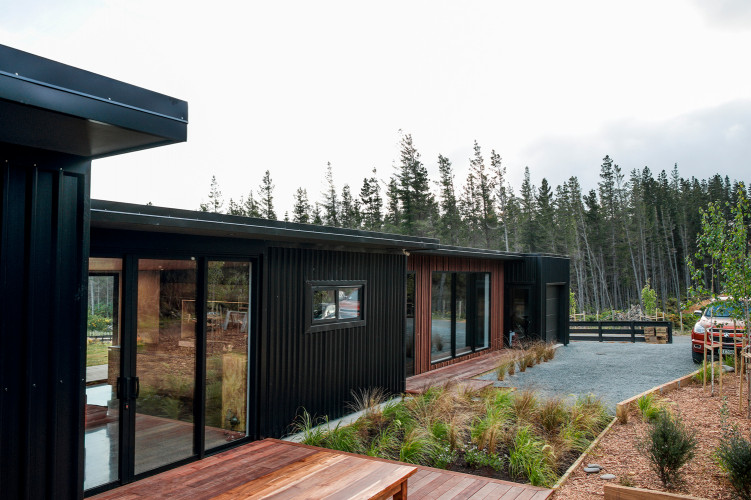 Amber and Tony take modernist to the bush
09 Nov 2017
Hidden beneath bush-clad hills, this striking modernist home manages to look right at home in its surroundings – thanks to the clear vision of its homeowners Tony Stoddard and Amber Bill.
The couple spent two and a half years working closely with designers and builders to complete the home, using simple materials, natural textures and a neutral Resene paint palette to create the look.
Amber tells us more.
How did you decide on the overall look of the interiors?
We wanted a clean uncluttered look, easy to maintain, but with character.
At 174 square metres, it isn't a huge house, so we also wanted to create a sense of space with a long footprint and clear visual line down the entire length of the house.
The ply ceiling was a collaboration between us and our build company (Enviro Homes), and it makes for great acoustics and character. It's finished with Resene Aquaclear. The shadow-gap gives it the crisp, sharp edge and is in keeping with the overall aesthetic.
What part of the house are you happiest with?
We love it all! But probably our favourite is the kitchen/lounge. It is literally in the centre of the house, with large sliding doors on each side and lots of decking that provides loads of space and light.
Meanwhile you can look down the length of the house and the ply ceiling gives it a great warmth, especially against the Resene Double Foundry walls.
What is your advice for someone trying to achieve a similar look?
We are lucky because Tony is a digital artist so could show our concept clearly. Of course, our concept then needed to be turned into something which would actually stand-up (!) and meet the building code, so finding a partner who was able to do this for us was important.
Enviro Homes really liked our concept and our environmental ethos was a good match. We did need to push quite hard for some of the things we wanted, and what was key was having a really clear idea of exactly what we wanted and then being able to communicate that.
What was the biggest decorating, renovating or building challenge for this project?
Our eyes were definitely bigger than our budget tummies, so finding affordable solutions along the journey was a constant challenge - in particular, meeting our vision for so much glass.
We have an almost 8m wide door span on one side of our living area, and taller than usual (2.7m high) doors on the opposite side to go with the three-degree mono-pitched ceiling and roof.
The doors were a challenge for our builders because having so much glazing could potentially compromise the thermal efficiency of our home, and it was also relatively expensive compared with our target build price.
It became an engineering problem to solve – fixed with a steel beam and extra plasterboard on the ceiling for strengthening the diaphragm of the house.
Do you have a favourite colour, and if so why is it your favourite?
We really love the energy, crispness and depth of Resene Kitsch, an incredibly vibrant turquoise.
Is there anyone else you would like mentioned?
We would like to acknowledge Trevor Salisbury from Enviro Homes. There's no doubt that we pushed boundaries together and the final result for us is that we have an entirely unique home.
We also want to thank Enviro Homes builder Peter Koedijk who helped to build our house over nearly a year. He is an amazing joiner with incredibly high standards, and without his craftmanship our house wouldn't be the same.
Do you have a home full of wonderful Resene paint and colour? Send us some snaps by emailing [email protected].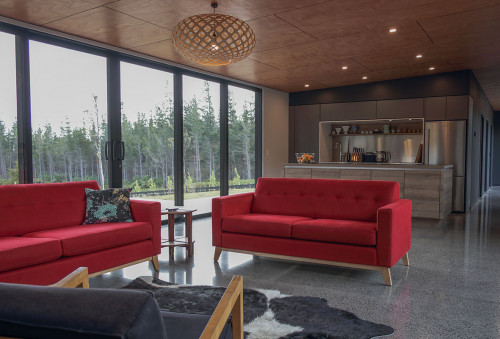 Amber and Tony took their time choosing the right white for their home, deciding on Resene Sea Fog. They used Resene Double Foundry as a feature in the kitchen and along the hallway, maximising the warmth from the sun coming in through the north window. The ply on the ceiling is stained in Resene Aquaclear.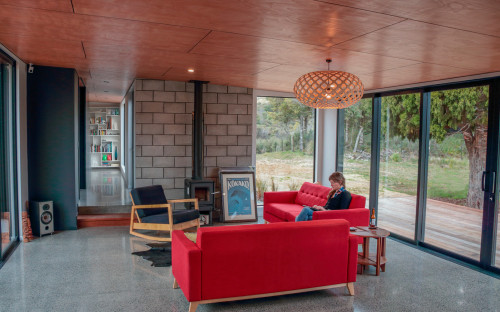 The house is only 174 square metres, but has a long footprint and clear visual line down the entire length giving it a great feeling of space. The walls are painted in Resene Sea Fog and the ply on the ceiling is stained in Resene Aquaclear.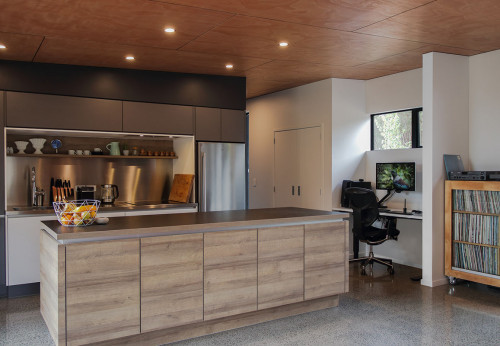 The couple loves Resene Double Foundry, used here as an accent in the kitchen – in certain lights, it matches the bush clad hills seen in the distance from the house. The rest of the walls are painted in Resene Sea Fog and the ply ceiling is stained in Resene Aquaclear.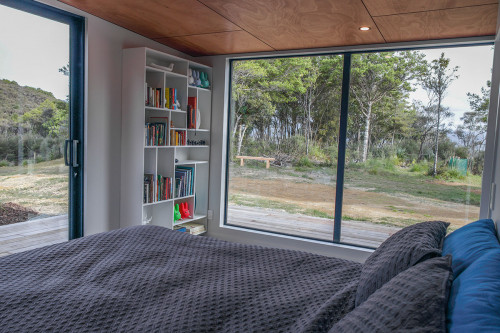 They used crisp, clean Resene Sea Fog in the master bedroom, which looks out to the scenic bush that surrounds their property. The ply ceiling is stained in Resene Aquaclear.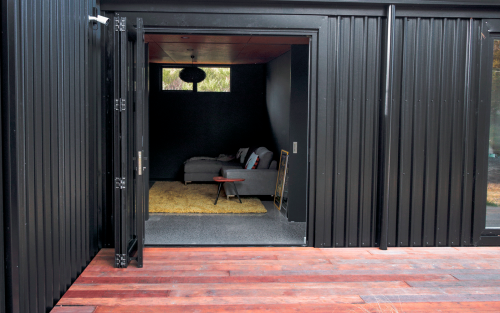 For the media room, they embraced the dark space by painting it in Resene Double Foundry.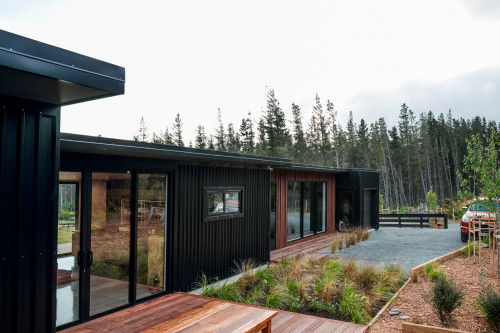 The cedar on the exterior is oiled with Herman Pacific Wood-X Oxen made by Resene, on the recommendation of Enviro Homes who built their house.
the look
If you're stuck on what
colour to use or need colour
advice, try out the Resene
Ask a Colour Expert service.