►
◄
latest
habitat tv
blog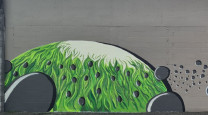 A run down 1900s villa finds soul and sophistication with a monochrome makeover
Closing the deal on a derelict 100-year-old villa marked the beginning of a long and winding renovation road for New Plymouth's Gina and Rick. When they bought the neglected villa in 2006, it needed rewiring, repiling and the interior walls needed to be lined. Thankfully it had landed in safe hands: Rick is a builder and Gina an interior designer at Gina Fabish Designs. The home has been transformed over the years into an open and light-filled sanctuary for the couple and their four daughters. Colours like Resene Alabaster and Resene Albescent White from the Karen Walker Paints collection and striking black and white wallpaper set the tone for the family's slice of inner city glam.
"We knew we wanted a classic, timeless feel emphasising the character of the home. We also wanted spaces that were easy to change and update – I'm always adding new pieces so a fairly neutral backdrop is handy," says Gina. Keeping things light and bright to accentuate and give the illusion of more space was key. Resene Albescent White emerged as an obvious choice for the hallway, living area and children's bedrooms, complemented by Resene Alabaster on architraves, trims and ceilings.
Most of the family's living takes place in their open-plan lounge and kitchen. The brightness of their Resene colour palette means both parents and children (Isabelle, Isla, Ruby and Opal) can happily co-exist in the space without feeling claustrophobic. Resene Wallpaper Collection 3342-13 adds a bold and graphic element above the fireplace to offset vintage pieces and furnishings in the living room.
Gina has been strongly influenced by her collector parents – she grew up going to plenty of garage sales, op shops and auctions and developed a passion for anything vintage as she grew up. "As a seven-year-old I drew imaginary room plans and brought them to fruition, obsessing over little displays in my room pretending it was my homewares store." Gina says she's always on the hunt for vintage pieces that inspire a memory or tell a story.
The master bedroom is the home's most dramatic space, the walls in moody Resene Raven and Resene Enamacryl tinted to Resene Black on the wardrobes and trims. "I love the quality of light it gives, the element of shine and its reflectiveness. It's lovely to start and finish the days here, it's dramatic and bold but at the same time calming." Gina particularly likes the colour on the original architraves. "I actually love that it highlights the age and imperfections and adds that texture and feel to a room, it adds a little bit of understated glamour."
Resene Gauntlet makes a bold statement in the bathroom behind a clawfoot tub, set off with Resene Alabaster on the ceiling, skirting and architraves. Resene Alabaster was used again in the office across the whole room to keep things fresh and shines a light on original brickwork in the space. The brick is used as an inspiration zone, hung with brown paper to create lists and notes.
"We're happy with the timeless feel of our home, we always knew it would have to grow with us as a family so a neutral classic backdrop has made the evolution of change easy," Gina says. A major new renovation project is on the cards this year, the original home will host the family's bedrooms, bathroom and laundry, while a new extension will be home to the living, dining, kitchen and outdoor space.
"With the new extension not much will change in terms of colour, we'll continue the same philosophy throughout – classic and timeless with pockets of drama." Gina and Rick know patience is key, but they also know gut instincts are usually correct. They've learned not to overthink things renovation-wise.
"Our home has certainly been a process of evolution, from derelict when we first purchased 16 years ago, to being home and raising four children. It's definitely seen a lot of change and gained a lot of soul. We're excited for the next chapter with the extension and continuing our home's story."
Top tip: Choose your paint's gloss level to suit each colour and surface. Soothing neutrals are usually best in lower sheen tones, such as Resene SpaceCote Low Sheen for walls and Resene SpaceCote Flat for ceilings. Bright colours used in small touches will pop in a higher sheen finish, like Resene Lustacryl (semi-gloss) or Resene Enamacryl (gloss).
colour selection and images Gina Fabish www.ginafabish.com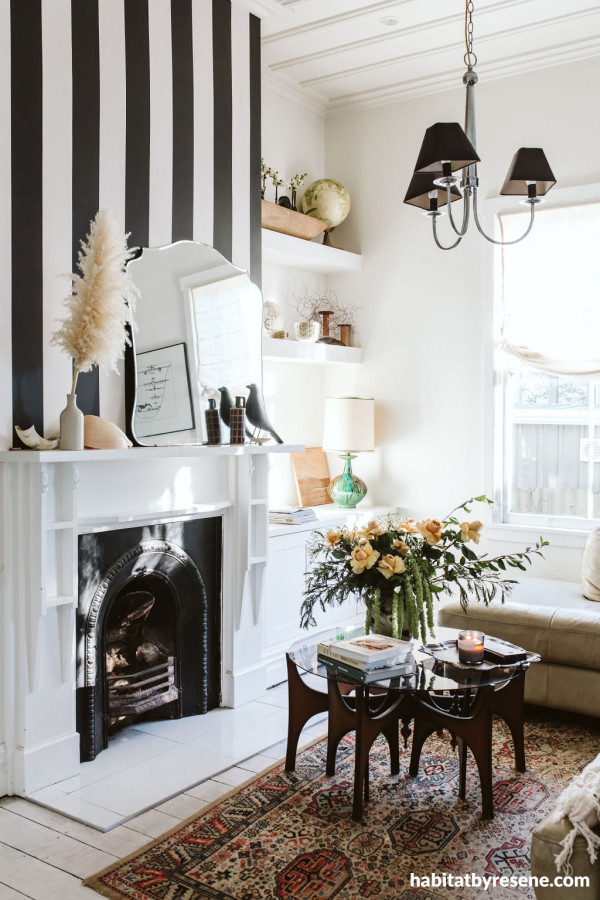 The bold black and white design of Resene Wallpaper Collection 3342-13 draws the eye straight to it, creating a centrepiece in the lounge. It's framed by a fireplace and shelving in Resene Albescent White from the Karen Walker Paints collection and Resene Alabaster on the ceiling.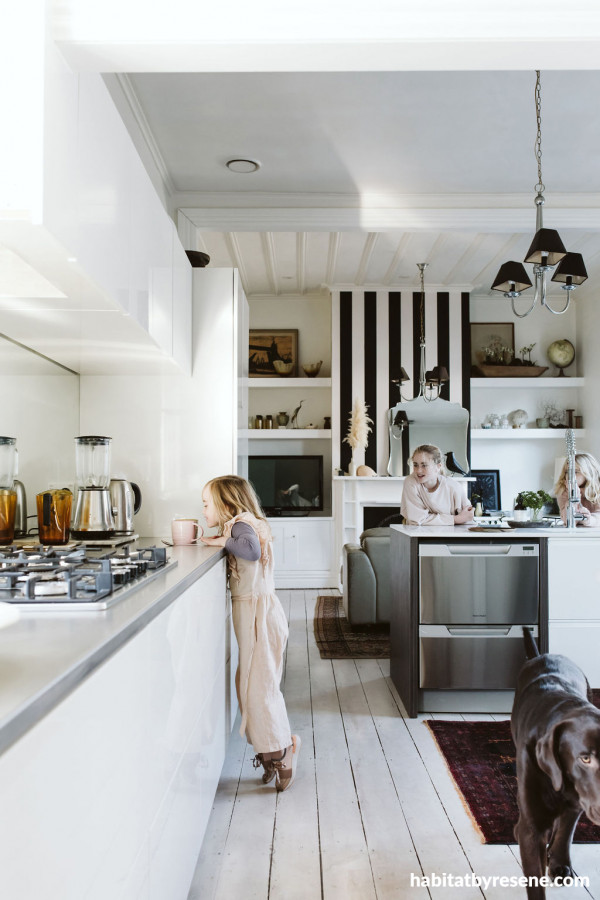 It's easy breezy for the whole family to spend time together in their open living and kitchen space with Resene Albescent White on the walls and Resene Alabaster on the trim and ceiling.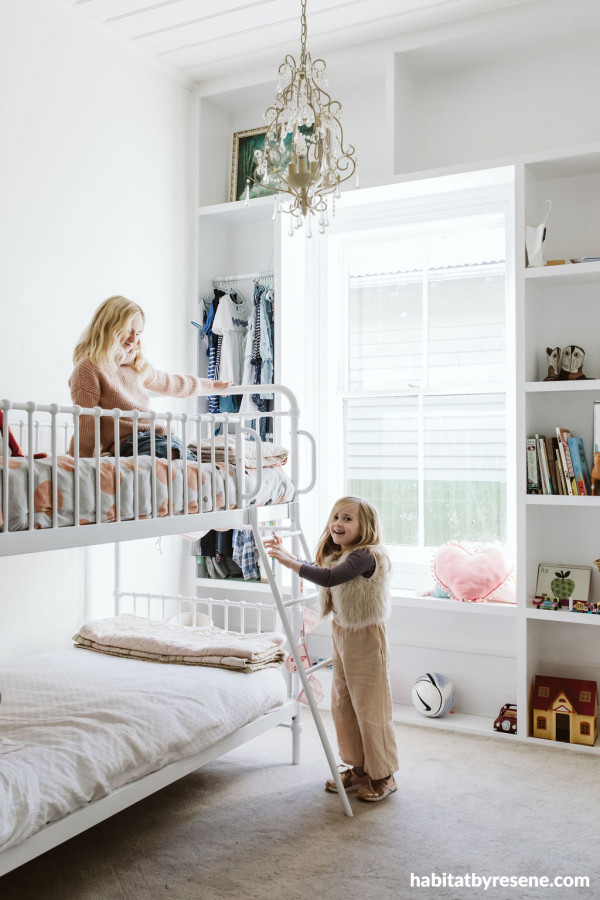 Ruby and Opal's bedroom is light and spacious with Resene Albescent White from the Karen Walker Paints collection on the walls and Resene Alabaster on the trims and ceiling.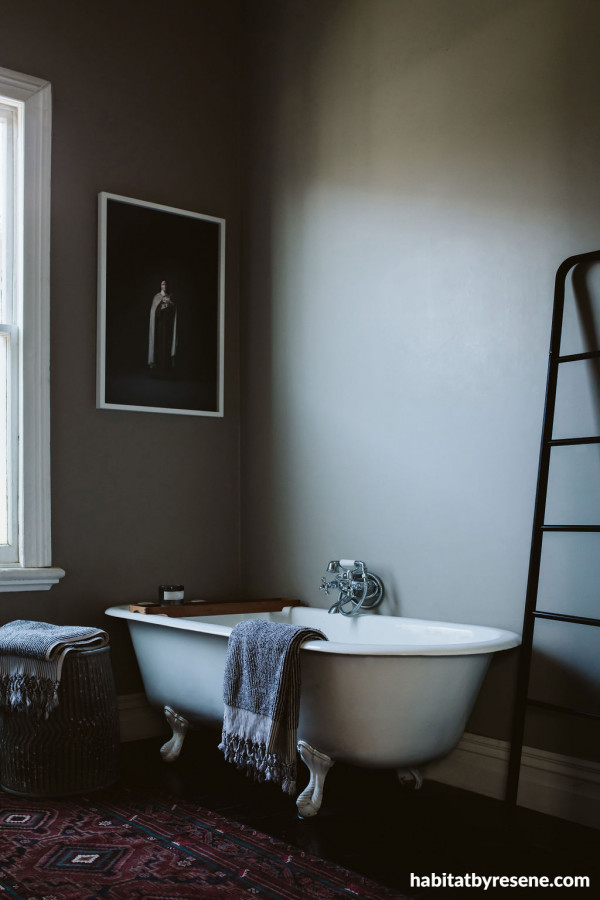 Resene Gauntlet makes a statement in Rick and Gina's bathroom. Resene Alabaster on the ceiling, skirting and architraves completes the look.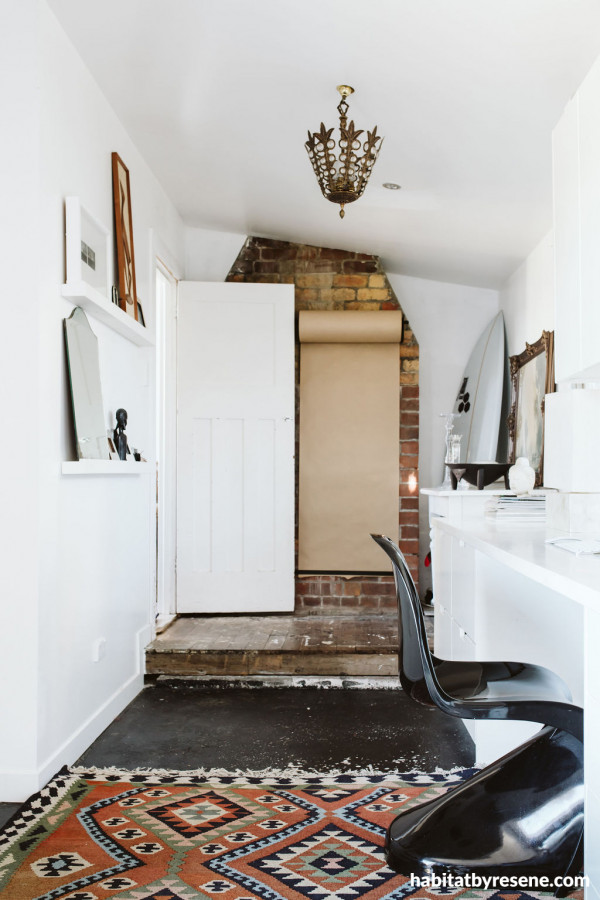 Resene Alabaster keeps the office light and airy and makes working from a home a stress-free zone.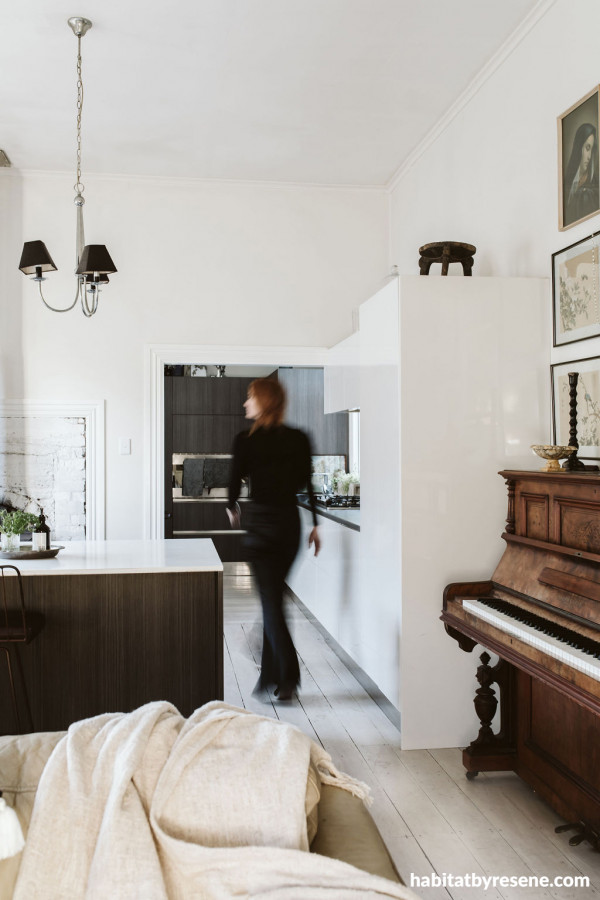 The couple's open plan living space is sleek and timeless, with a mix of vintage and modern items that pop against the walls in Resene Albescent White and trim and ceiling in Resene Alabaster. Complete the look with off-white flooring in Resene Colorwood Whitewash and Resene Qristal ClearFloor.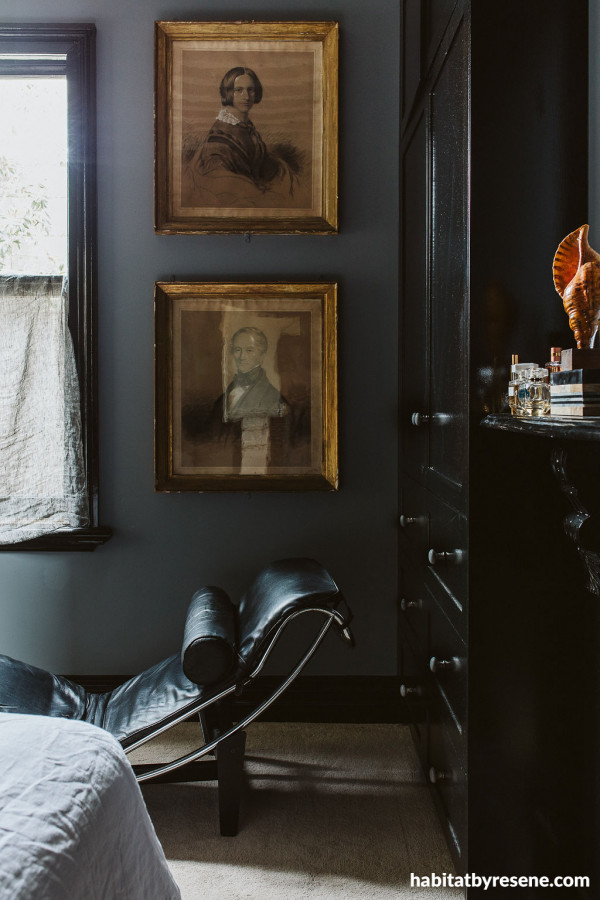 Rick and Gina's master bedroom is both relaxing and dramatic with Resene Raven on the walls and Resene Enamacryl tinted to Resene Black on the wardrobes and trim.
Published: 09 Mar 2022
Do you have a home full of wonderful Resene paint and colour? Send us some snaps by emailing [email protected].








the look
If you're stuck on what
colour to use or need colour
advice, try out the Resene
Ask a Colour Expert service.